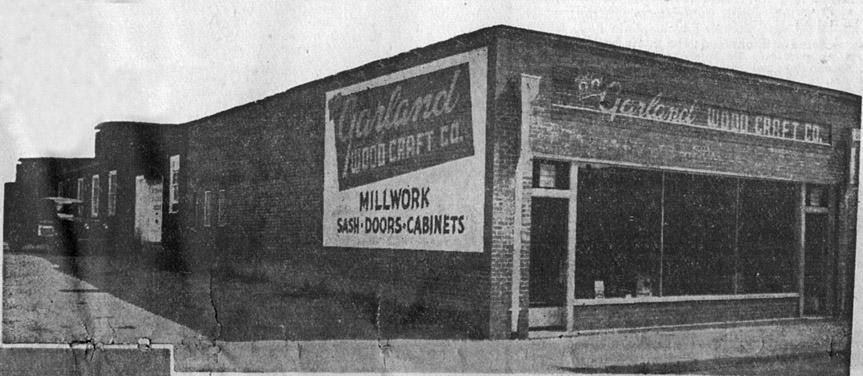 455 S Driver, 1953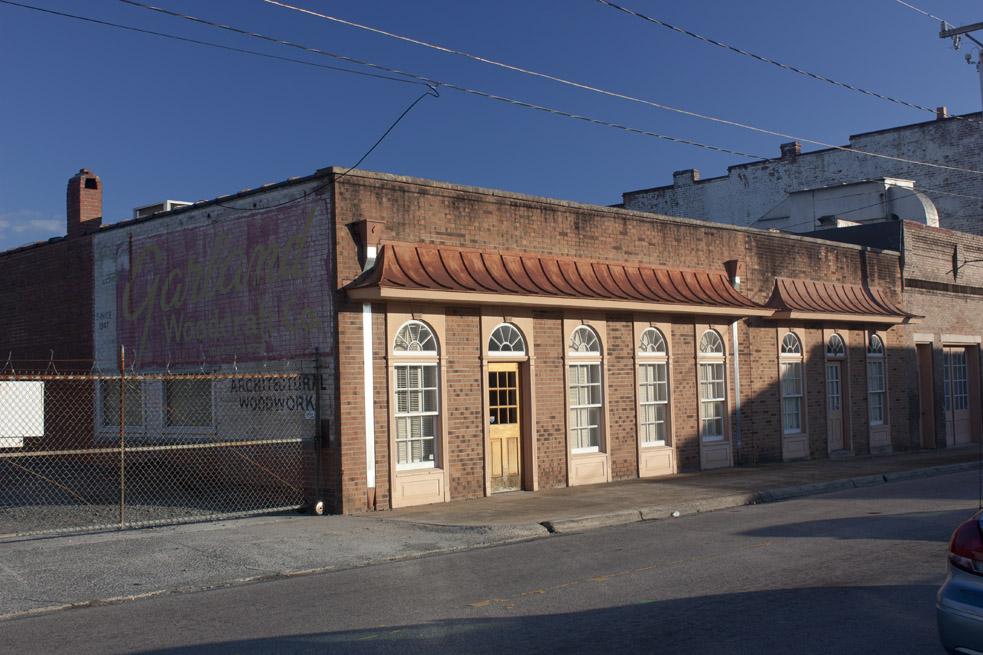 455 South Driver, 10.02.10

The rear portion of this property was developed in the late 1940s as Garland Woodcraft; when the building on South Driver was constructed is unclear - but after 1950. The business, which now takes up the remainder of the block south to Peabody, remains active as of 2011.
++
(Below in italics is from the 2004 East Durham National Register listing; not verified for accuracy by this author.)
1-story flat-roofed brick office building, 8 bays wide, with 2 doors and 6-over-6 wooden sash windows with fanlights that are examples of the millwork of Garland Woodcraft Company, who constructed this as offices. The company, owned by A.B. Stone, Ralph Ripley, bought the lumber yard of Garland Haithcock, that stood on this site ca. 1945 and built this building soon after. The facade was replaced about 1970, making the building noncontributing. Extending from the rear of the building is the wood shop complex, consisting of five sections added at different times, but all connected. Directly to the rear is a 1-story frame gabled woodshop. Two additional gabled frame woodshop wings are attached to the south side of this. To the east (rear) is a 2-story concrete block warehouse for rough products. To the north extends a 2-story finished products warehouse, with some exposed concrete block walls and some metal walls. 1945 CD: Garland Woodcraft Cabinetmakers No. 451-453.
NC Garage. Ca. 1960. Located behind the finished products warehouse is a 1-story concrete block garage.


Find this spot on a Google Map.

35.980367,-78.878812