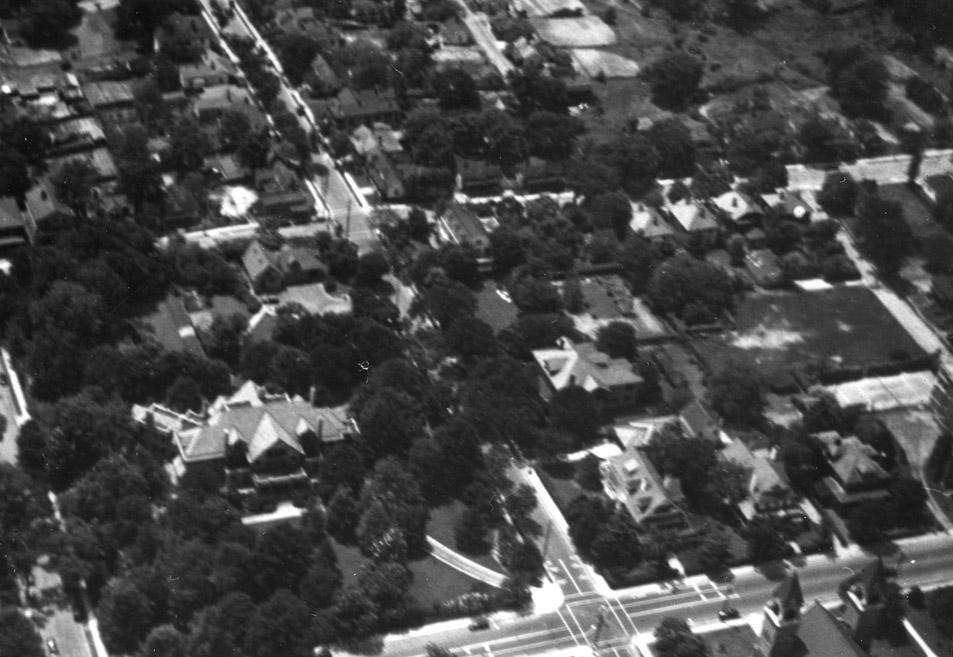 Looking southwest from near West Chapel Hill St., 1940s towards the intersection of Jackson and South Duke St.
(Courtesy Duke Rare Book and Manuscript Collection)

It's hard to envision the area near Jackson St. and South Duke St. as the middle of a residential neighborhood at this point, but while the character of West Chapel Hill St. near South Duke began to change to a more commercial mix by the late 1940s, the neighborhood, off of the main drag, remained much like the back streets of Trinity Park, or Old North Durham, or East Durham.
418 South Duke was the home of Kemp P. Lewis, who served as Secretary-Treasurer (i.e., the person running the place) of the Erwin Cotton Mill. He would become president of the company after the death of William Erwin in 1932 and remain in that position until 1948, then becoming chairman of the Board of Directors.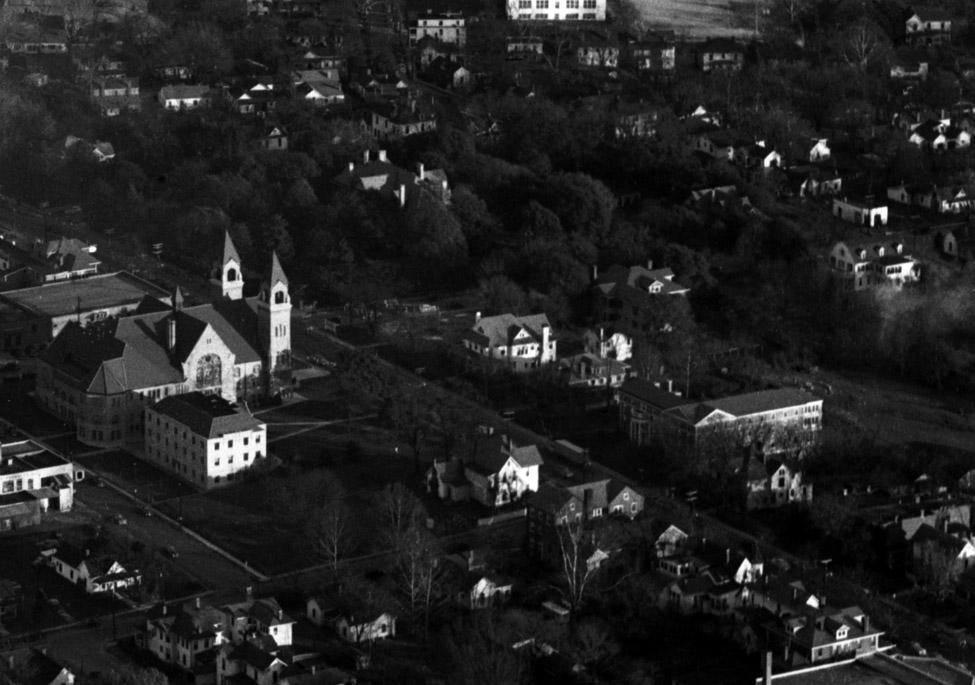 Looking southeast, 1948.
(Courtesy Herald Sun)

These shots, of kids playing near the intersection of Gordon St. and Jackson St., give a sense of the neighborhood as it was.



Looking northeast from Jackson and Gordon, 01.11.57. The large house in the background is 418 S. Duke, a large Dutch Colonial also visible in the above aerial photos.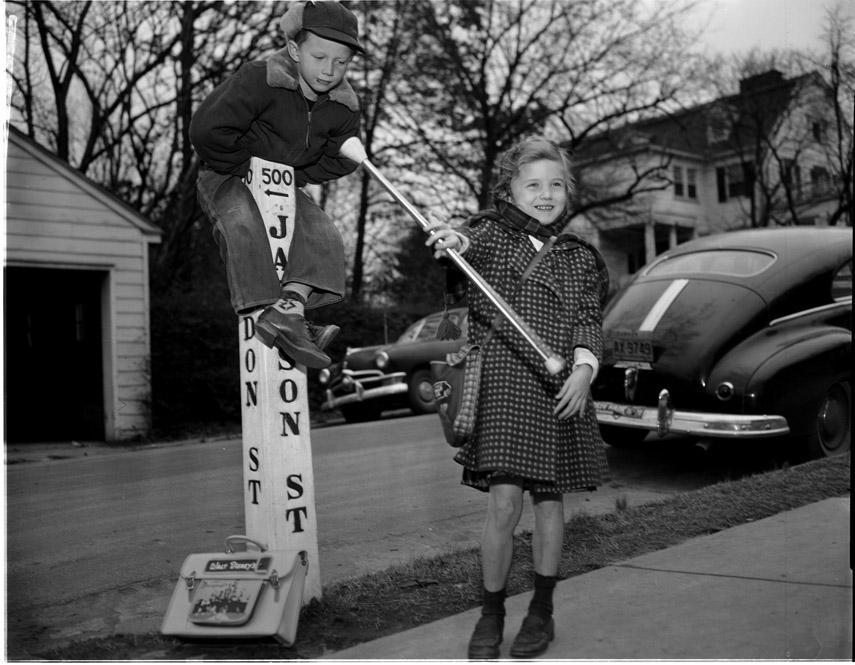 A closer view of the kids playing.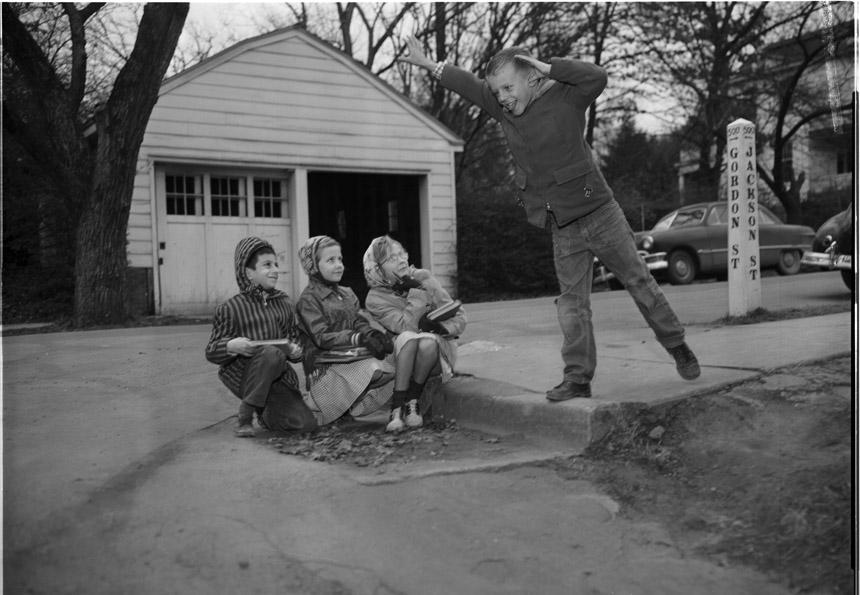 A somewhat staged shot, showing the garage of 418 S. Duke in the background.

Unfortunately, there is little semblance left of that neighborhood. The houses north of Jackson Street, including 418 South Duke, were demolished that same year for the Home Security Life Insurance building, the Durham Police Department headquarters as of 2008.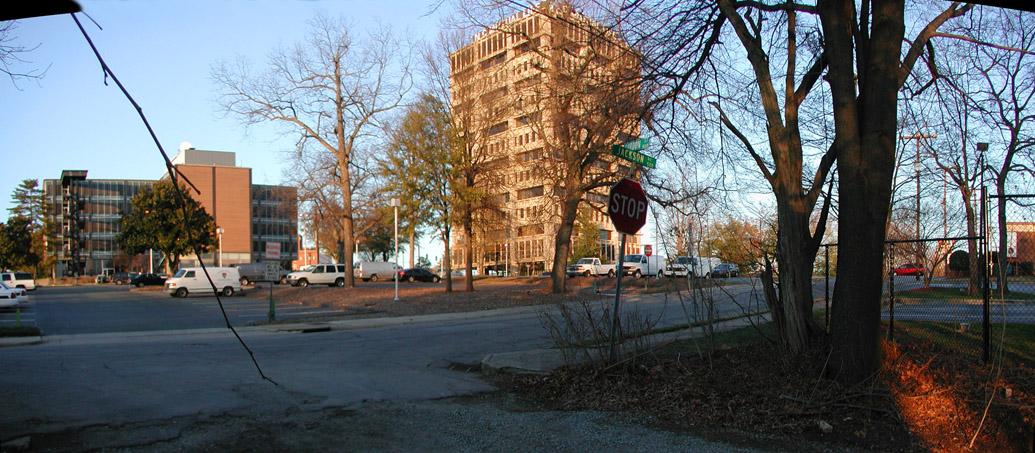 Looking northeast from Gordon and Jackson, 01.28.08
One portion of this homeplace survives, however; Kemp's daughter Ann(ie) moved the playhouse from the backyard of the 418 South Duke house to her new home at 3321 Devon Road, where it still stands as of 2012.