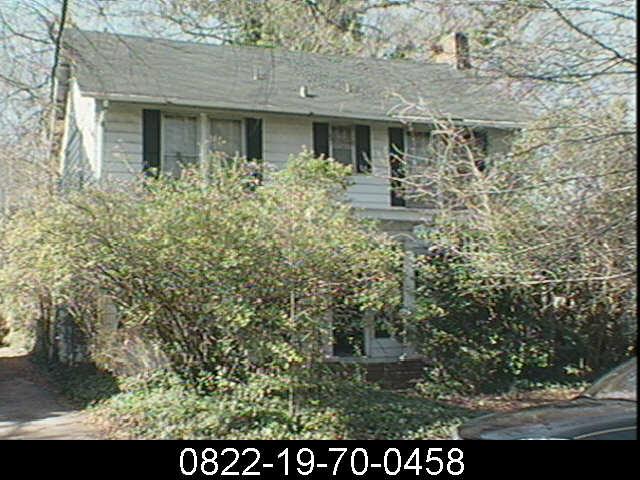 (Durham County tax office)

(Below in italics is from the National Register listing; not verified for accuracy by this author.)
Following ideas expressed in pattern books and nagazines of the early 1930s, this two-story three-bay frame house displays a gabled roofline, an exterior-end chimney, six-over-six windows, and a panelled entry door flanked by engaged fluted columns.    The house has replacement siding and replacement metal posts at the sun porch on the north side.