410 West Geer Street was built between 1943 and 1947, and apparently first housed a business called "Hometown Sales and Service". The business was run by the Leathers family; they were dealers of Kaiser-Frazer automobiles.
In 1951, it became the headquarters of the Hospital Care Association, the George Watts Hill insurance concern started in the 1930s.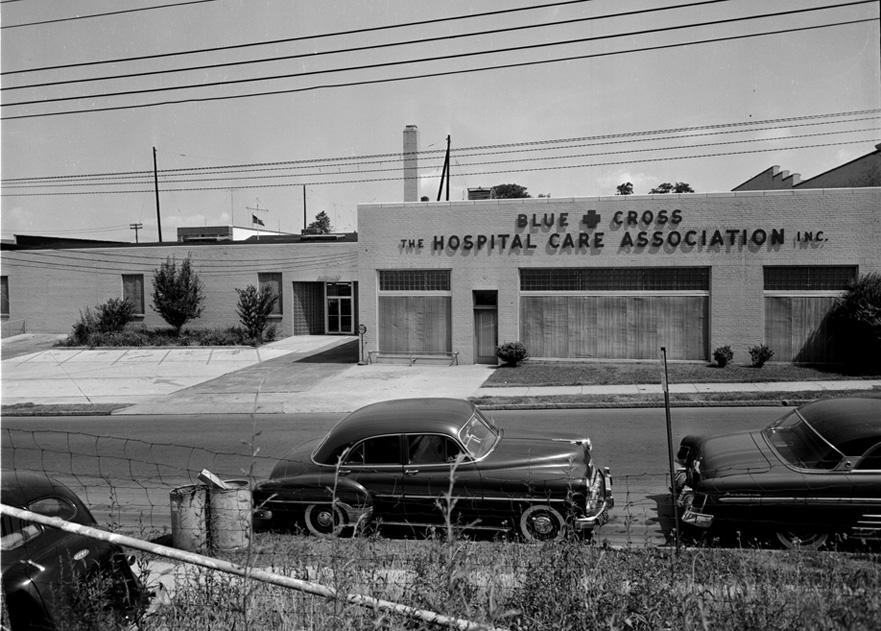 Hospital Care Association, 1960s
(Courtesy The Herald-Sun)

In 1961, the HCA built new headquarters on S. Duke St.. The building at 410 W. Geer then became the Durham headquarters of the North Carolina Fund, created in 1963 by Gov. Terry Sanford, who said the following at the inauguration of the program:

"It is not enough to have here the most powerful nation in the world and then admit we are powerless to find ways to give our young people training and job opportunities. In North Carolina we want to go into a few communities and say to the leaders of school and government and welfare and health and charity, let's see if together in a few neighborhoods near here we can't break the cycle of poverty and give these children a better chance."

Per the website for the documentary "Change Comes Knocking", the NC Fund encouraged communities around the state to create local agencies called "Community Action Programs" (CAPs). For 5 years, the Community Action Programs implemented "innovative and experimental actions" with the input of low-income members of the community. More info about the NC Fund is available here.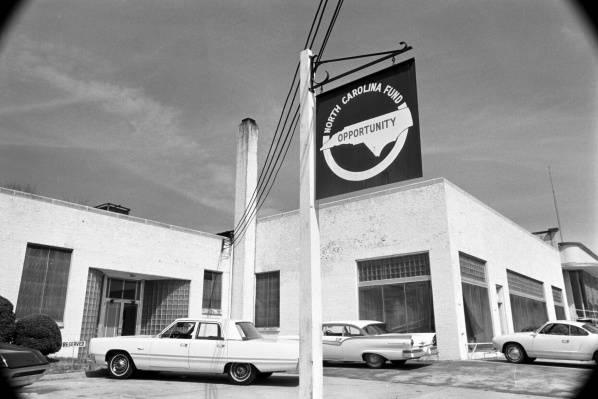 Looking northeast from West Geer, late March 1968.
(Billy E. Barnes Collection, North Carolina Collection, UNC-Chapel Hill)

By 1975, the building housed Carolina Office Supply, and, in 1990, Blue Cross Blue Shield was once again utilizing the building (BCBS-NC evolved from HCA.) By 2000, the building was housing Strawbridge Studios, a photography studio.

This building and the former Texaco/Sinclair station next door are currently owned by Bob Chapman of Traditional Neighborhood Development Partners. Kudos to Chapman for actually proceeding with renovation in the Central Park area, and doing a fine job with the adaptive reuse of this structure and the gas station next door. This structure is now referred to as the "Trotter Building" - which Chapman named after a family member who owned a jewelry store in uptown Charlotte.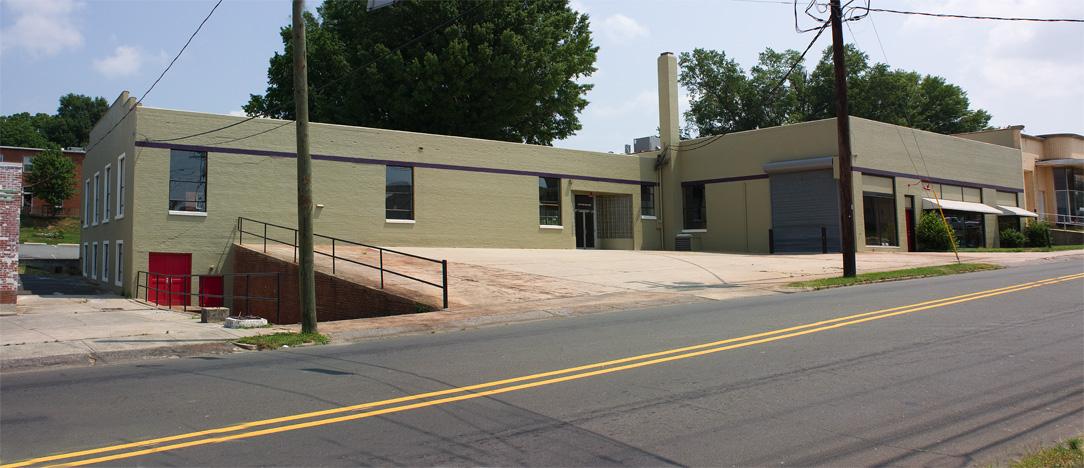 06.15.2008 (G. Kueber)
As of 2012, the building has become a successful event venue, and houses several businesses, including Patanjali's Place yoga studio and CrossFit Durham fitness center.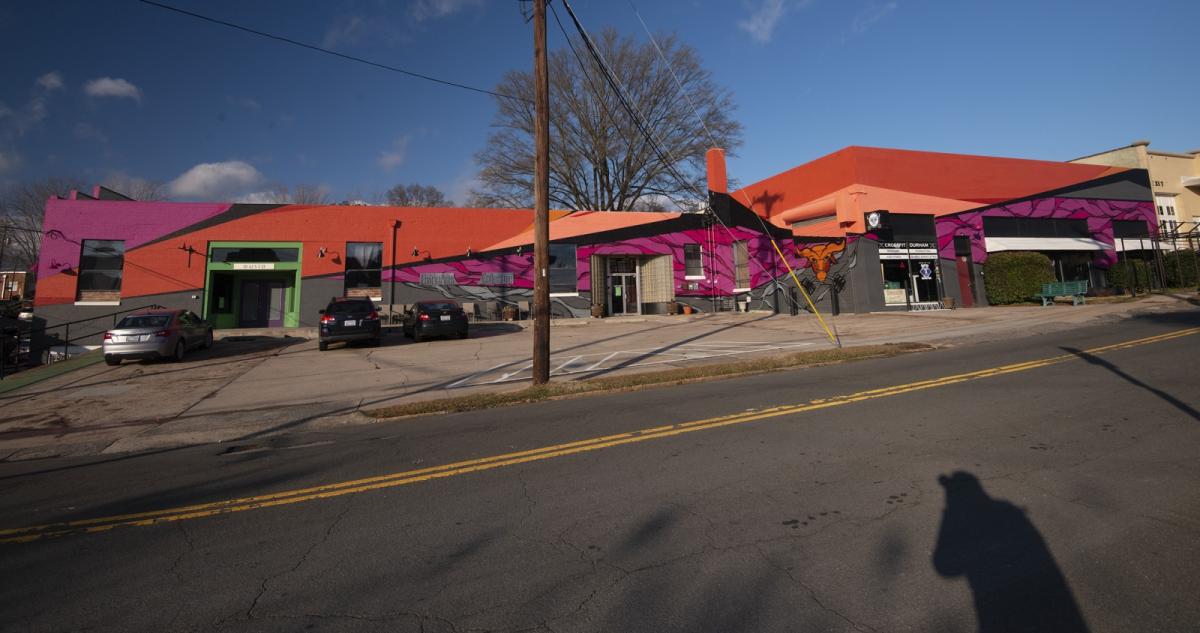 12.14.2019 (G. Kueber)