35.972180282249, -78.902279842647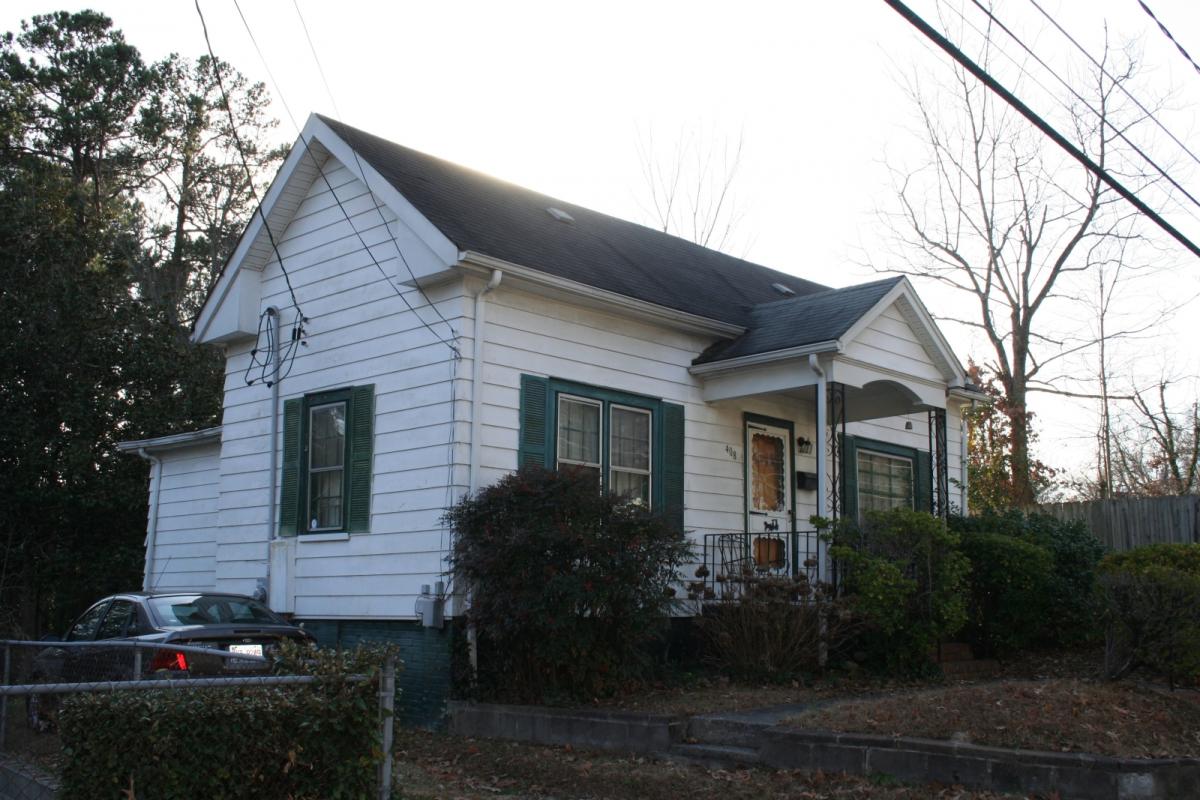 Photograph taken by Heather Slane, hmw Preservation, National Historic District Submission, December 2017
This one-story, side-gabled house is three bays wide and single-pile with a gabled ell at the right rear (southwest). The house has aluminum siding, six-over-six wood-sash windows, and partial cornice returns wrapped with aluminum. The entrance, centered on the façade, is a six-panel door sheltered by a front-gabled porch supported by decorative metal posts with a metal railing. There are paired windows to the left (east) of the entrance and a twelve-light picture window to the right (west) of the entrance. A one-story, hip-roofed wing is located at the left rear (southeast) between main block and rear ell. The earliest known occupants are Lucius Holloway, a tobacco worker, and his wife, Ethel, in 1930.
According to county deed records, Etta Holloway, Frank Holloway, Lucius Holloway, Anna Holloway Jones, Arthur Jones, Benjamin Lipscomb, Sarah Holloway Lipscomb sold the lot to Frank and Lucius Holloway on October 18, 1939.  Lucius Holloway and his wife, Ethel lived in the house, prior to purchasing the home.  Various members of the Holloway family lived in the home for several years.
On February 6, 1987, Ernest P. Robinson, Margie J. Robinson, and Julia Spencer transferred the title to Margie J. Robinson.  Ernest Robinson, Margie Robinson, Julia Mae Spencer, and Robinson Rental Inc. sold the house to Julia Mae Spencer on March 13, 1991.  
Ms. Julia Spencer, a secretary at North Carolina Central University, lived in the house for many years until her death in 2019.  Reverse Mortgage Solutions, Inc. took possession of the property and sold it to LGH and Investment LLC on June 27, 2019, the current owners.  The house is utilized as rental property.