35.999417542596, -78.891054790733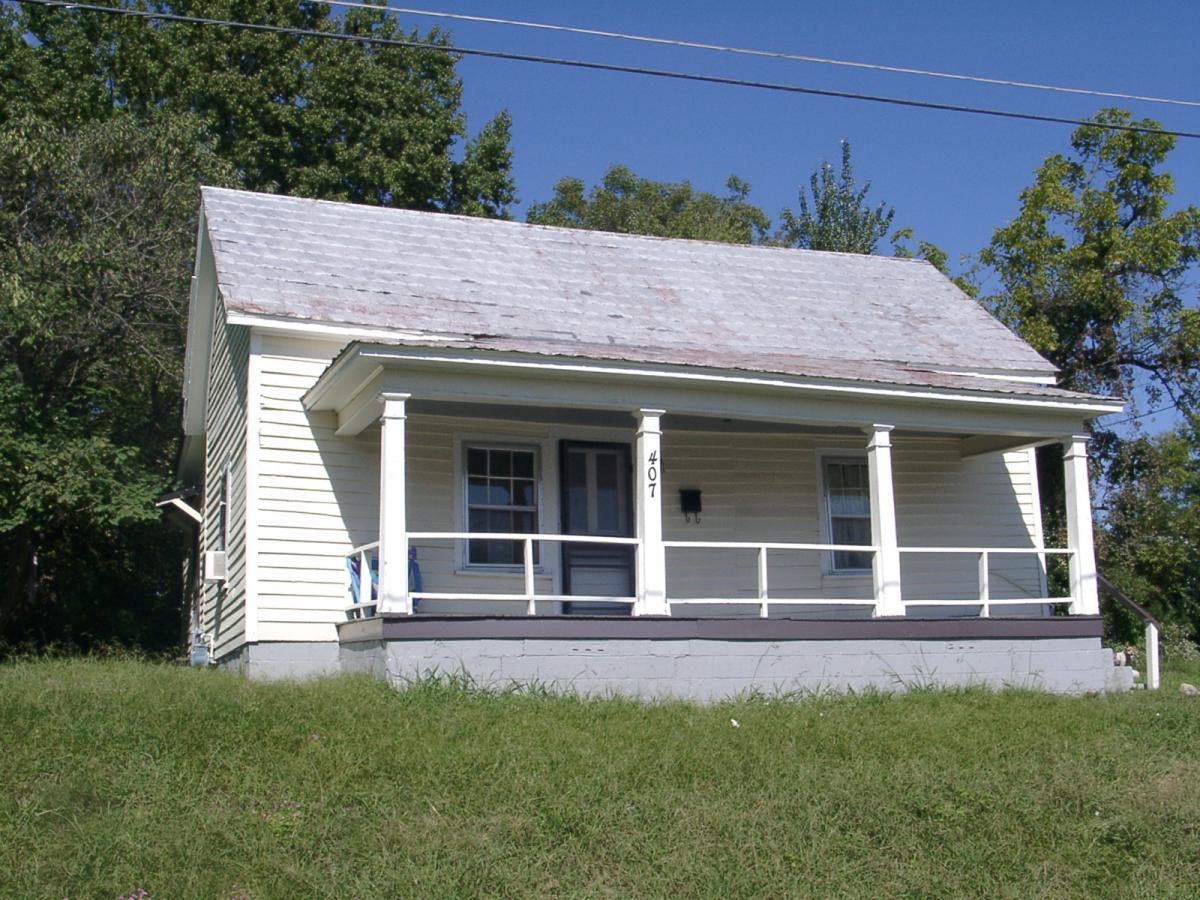 Photograph by Preservation Durham survey volunteers, 10.18.2002.
Though county tax records date this structure to 1925, a barber named James Wesley (J. W.) Whitaker appears at this address for a dozen years beginning in 1919.  His wife - Mary Hester Tapp Whitaker - purchased the property in 1915.  She seems to have held various jobs, from housekeeping to midwifery.  Both appear to have had children from previous marriages, including some who lived here with their own young families in early adulthood.  After Mary Whitaker died in 1929, the house briefly belonged to J. W., who continued to host relatives and tenants while working at a barbershop on South Mangum.
In 1934, the home was purchased from NC Mutual by Lottie B. Lowe.  She and her husband James resided next door at 801 N. Elizabeth.  407 Gray remained in possession of their heirs until the mid-1980s.