35.999414028027, -78.890740986653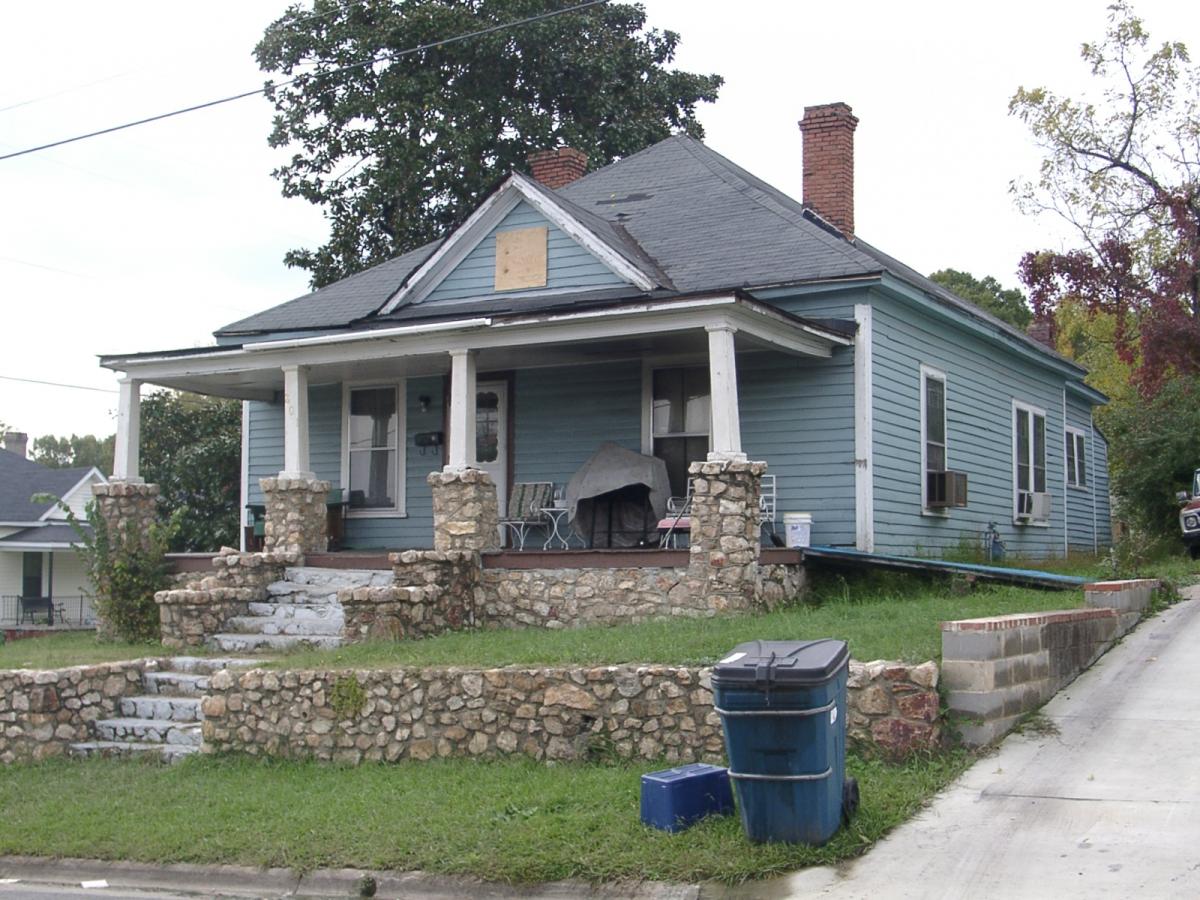 November 2002, photograph by Preservation Durham survey volunteers.
According to county property records, this pyramid cottage was built by 1930, but it seems likely to predate that assessment by a decade or more.  Originally from a farming family north of town, James Urban Lowe had been drafted and served in Europe during the First World War.  A year after his return in 1919, he married Lottie Beatrice Sparkman, and the two purchased this property in September 1920.  They are listed as living here in the 1921 city directory, suggesting the house may have been built for prior residents.  Lottie Lowe was a clerk at NC Mutual, while James Lowe worked in the tobacco industry.
James Lowe continued living at 801 N. Elizabeth after his wife's death in 1952 until his retirement near the end of that decade.  He moved to rural northern Durham County and remarried in the last years of his life, though the propery remained with his heirs for another quarter century.  In the 1960 City Directory, this was listed as the residence of Andrew and Ethel R. Phillips.  He was employed as a janitor at the Lakewood Park School, while she worked as a maid at Duke University.