401 JACKSON ST
Built in
1890-1910
/ Demolished in
1967
Comments
Built in
1890-1910
/ Demolished in
1967
Jackson St., which once turned to connect with West Pettigrew St. (this section was later renamed Ashton Place) was built out early - with generally large houses, though not of the scale or grandeur of those one block away on West Chapel Hill St. These houses faced the rear of the BN Duke Four Acres property (and the caretaker's house at the back of that property.)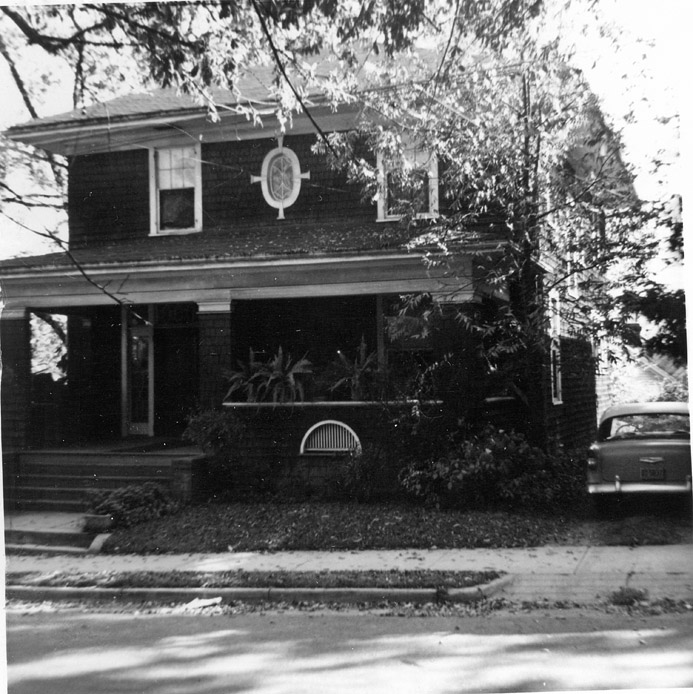 401 Jackson, 1965.
(Courtesy Durham County Library)
These houses were torn down in 1967 by the city as part of the urban renewal program. In their place was built one of my least favorite buildings in downtown Durham, the BB&T building.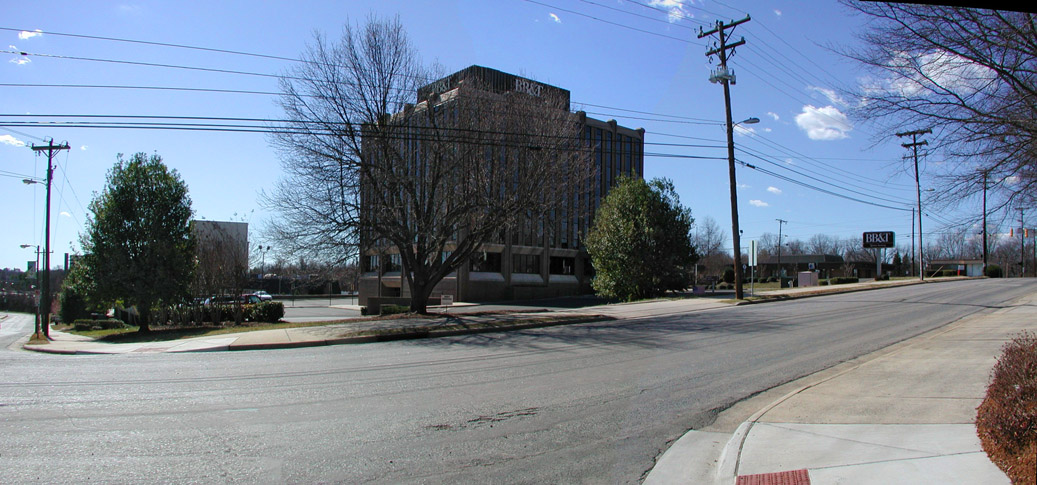 Looking southwest from Willard and Jackson, 02.11.08
I profiled the South Duke side of this block last year. This building is really just undistinguished - the big problem is the scale of surface parking around it - which gives it a massive setback from every street. It appears squat as a result - like some giant put out a cigar in the middle of a big ashtray parking lot. Ridiculous. You could put so much more in this block - it's a waste of downtown real estate.