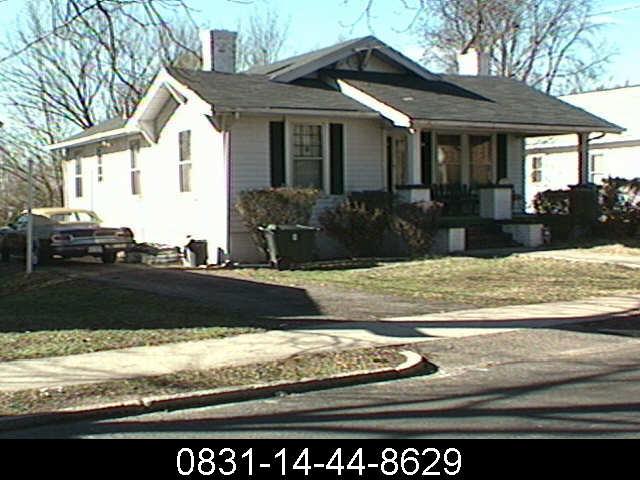 (Below in italics is from the 2004 East Durham National Register listing; not verified for accuracy by this author.)story
1-story bungalow with side and front-gable roofs, 9-over-1 sash windows, and a 2-bay shed porch with brick piers and replacement upper posts. Vinyl covers the walls and eave brackets and rafter tails. 1930 CD.
NC Shed. Ca. 1990. Front-gable shed with Gambrel roof and aluminum siding.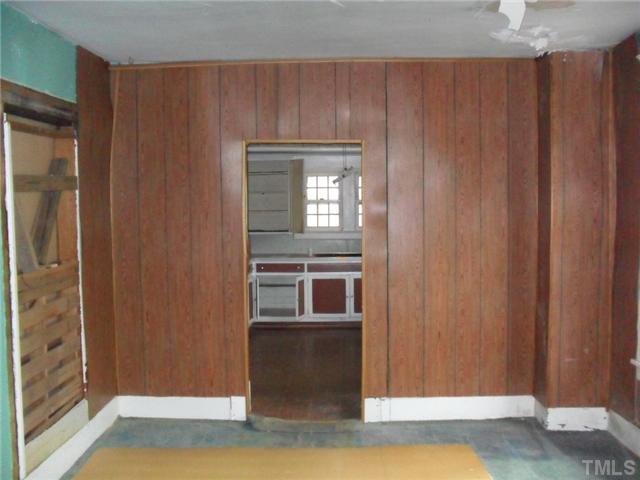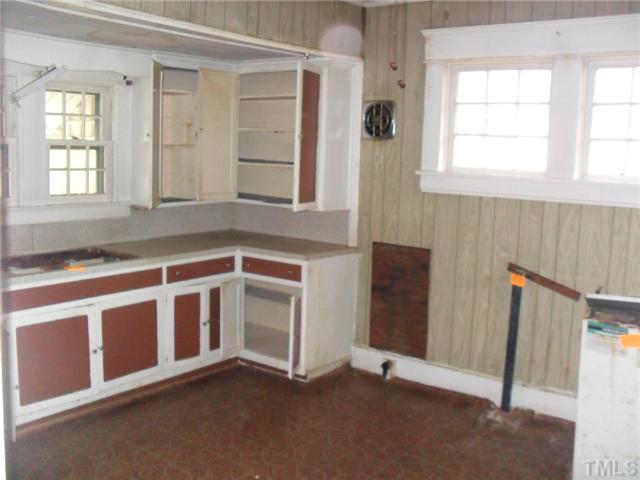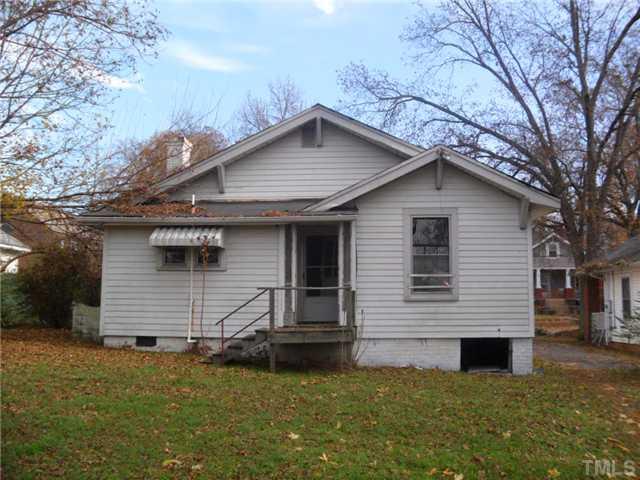 For sale & sold by bank 2012-2013.