In tours
This building does not appear in any tours yet.
Last updated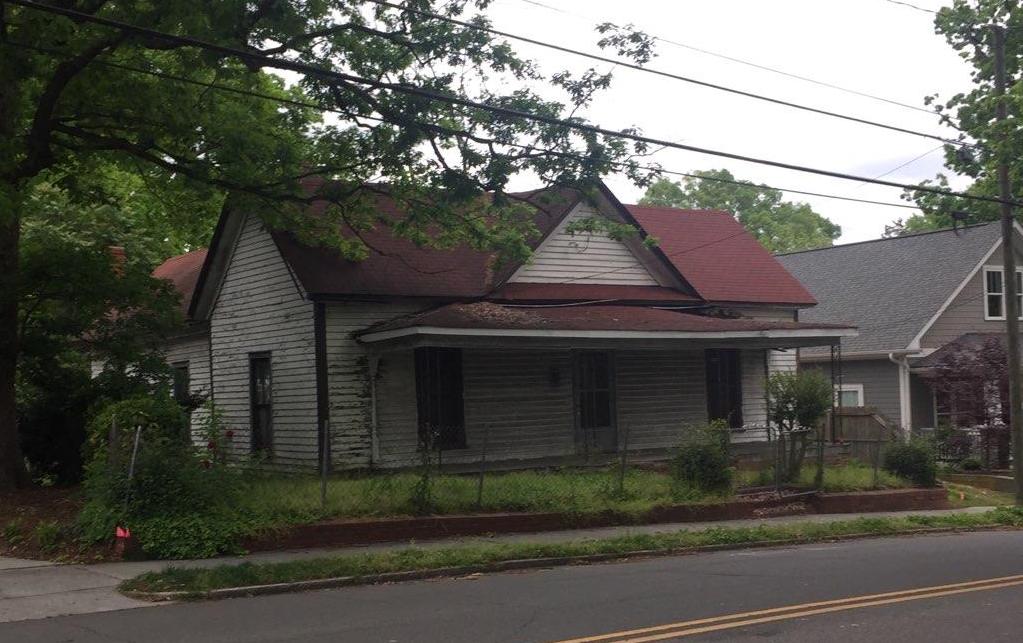 04.23.2020, L. Constantine
Like much of the surrounding area, this property was part of the farm of Jesse B. Geer until his death in 1881.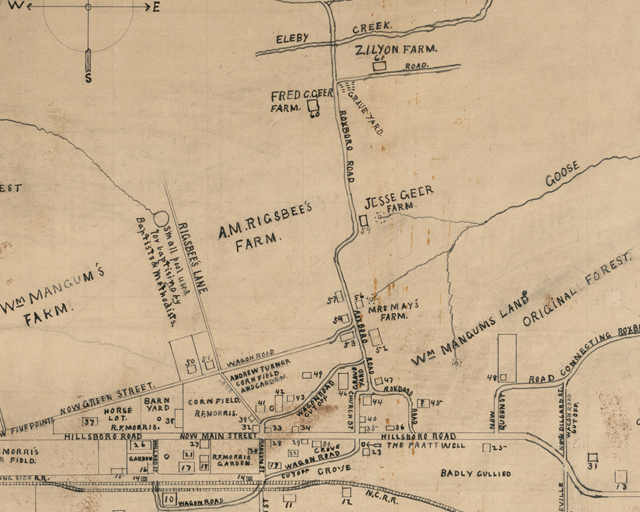 Fragment of the Lewis Blount map of late 1860s Durham, "drawn from memory entirely" in 1923.
Likewise shown on the map fragment above, Jesse Geer's son Frederick already had an established farm and lands of his own - much of the remaining property was conveyed to his unmarried daughters, Mary and Emily.  The sisters traded land between them and the subject parcel became included in Mary Geer's holdings.  In 1911, she conveyed a life estate in this roughly quarter-acre lot to Jesse Holt Stagg, a house painter, and it appears the house was constructed around this time.
Jesse Stagg was born in Orange (Durham) County in 1861, and was married first to Cora Durham (the Staggs and Durhams were related).  In 1910, they lived on Roxboro Road; the 1913 City Directory is the first to list them residing on East Geer.  The Sanborn Fire Insurance Map from the same year suggests the house had indeed been built by that time - right at the edge of the covered area in what were the northeast outskirts of development.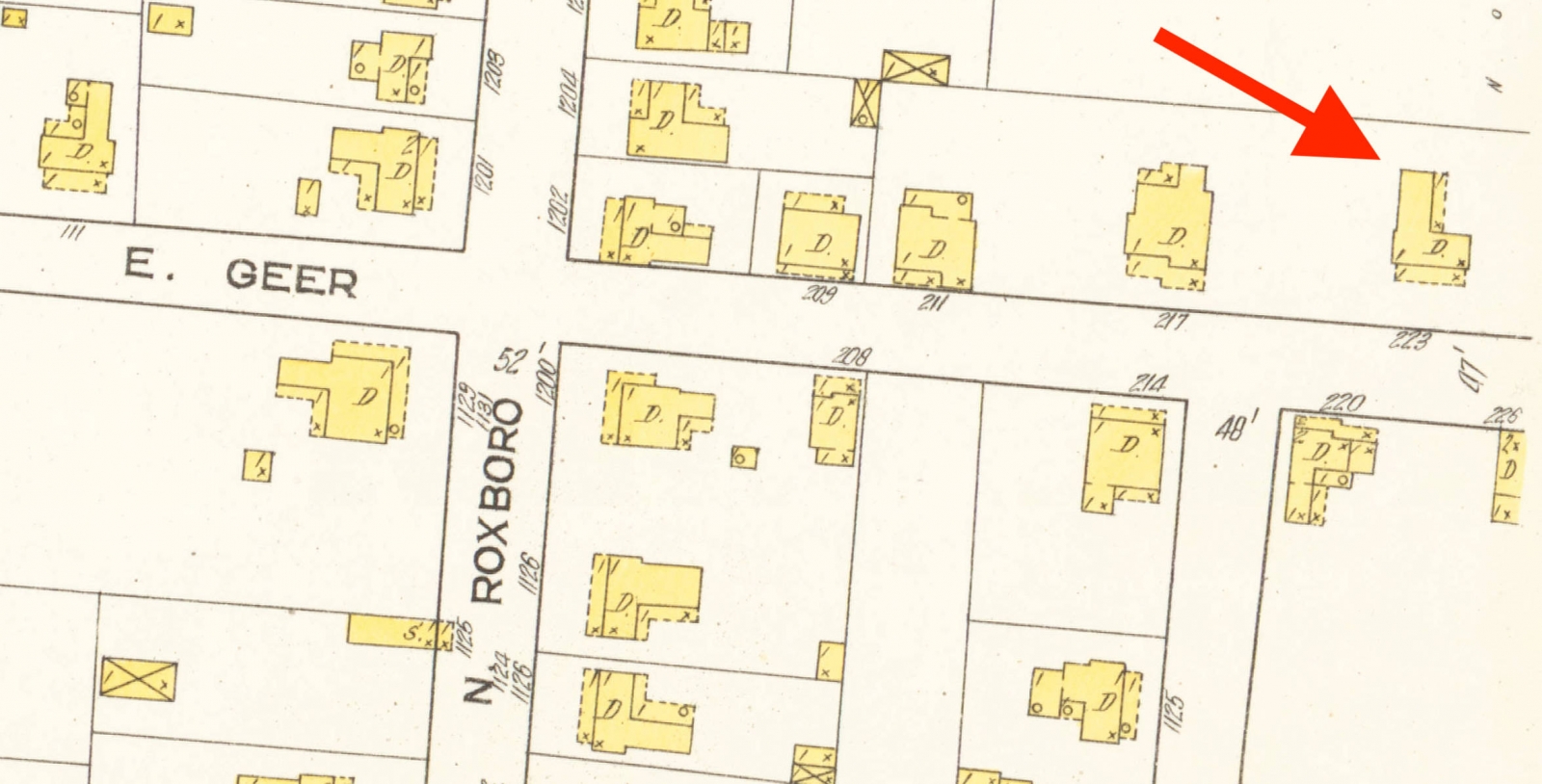 Fragment of 1913 Sanborn Fire Insurance Map showing 303 East Geer - then 223 before renumeration (online via UNC Libraries - North Carolina Maps)
The Staggs lived at 303 for a considerable period.  Cora Durham Stagg died of breast cancer in 1919 at the age of 52.  Jesse remarried; his second wife was Mamie Stagg.  Jesse and Mamie lived in the house until his death of a stroke in 1930.  Mamie moved out soon thereafter – probably because the house went to Jesse's son by Cora, Arthur, who moved to Charlotte.
The sequence of ownership and residents becomes more difficult to reconstruct thereafter; by the time of a 1936 plat map, it had become bank property.
After World War Two, it belonged briefly to Theodore and Lorena Allgood.  Among its subsequent owners, the longest were Clara and W. P. Vollers (1960s), Willie Mae and Clifton Jones (through the 1970s), and - from the mid-1980s - Sally and Gladys Scott Boyd.