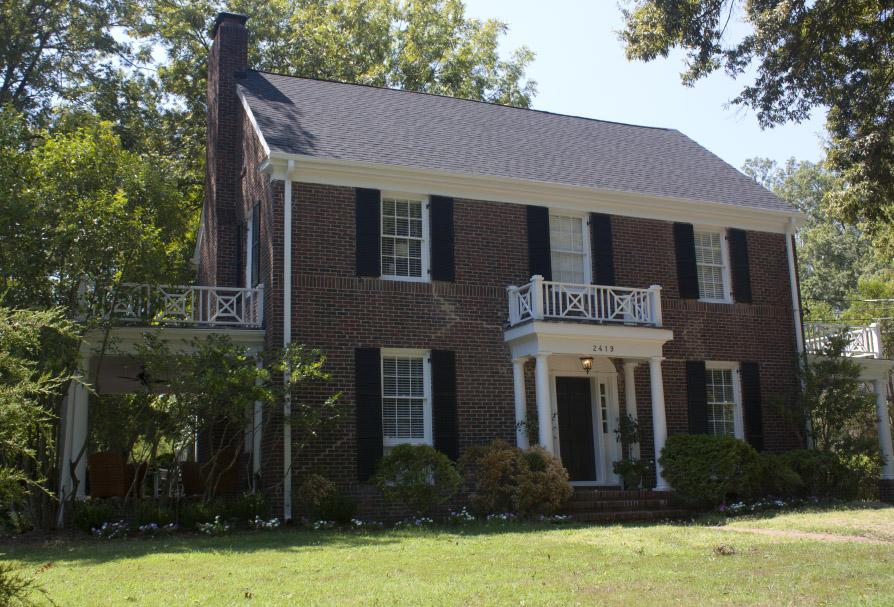 08.28.11
Ernest C. Brown House.
2-story brick Georgian Revival style house with side gable roof, 6-over-6 sash windows, end chimney, and lunette eave window. Other features are an entrance porch with lattice balcony, a classical side porch with lattice roof railing, and on the other side, a classical porte cochere with roof railing.
1940 CD: Ernest C. Brown occupant.