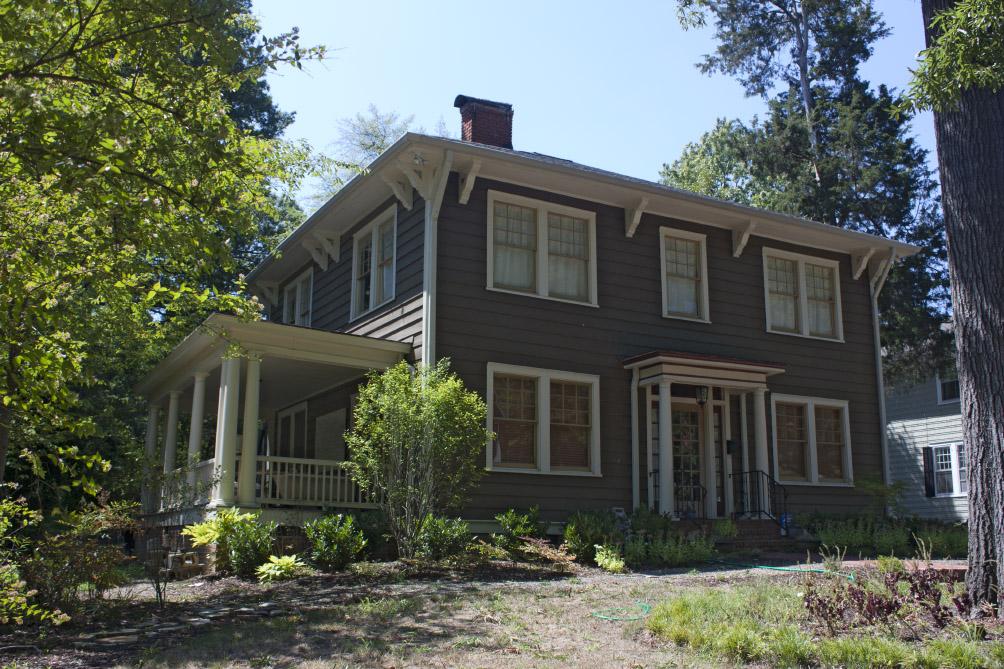 08.28.11
Susie G. Michaels House.
2-story, hip roof Colonial Revival I Craftsman style house with deep bracketed eaves, plain siding, 9-over-1 paired sash windows, a side porch with classical columns, French door with transom and· sidelight, and interior chimneys. The entry portico has classic columns.
1930 CD: Susie G. Michaels occupant.