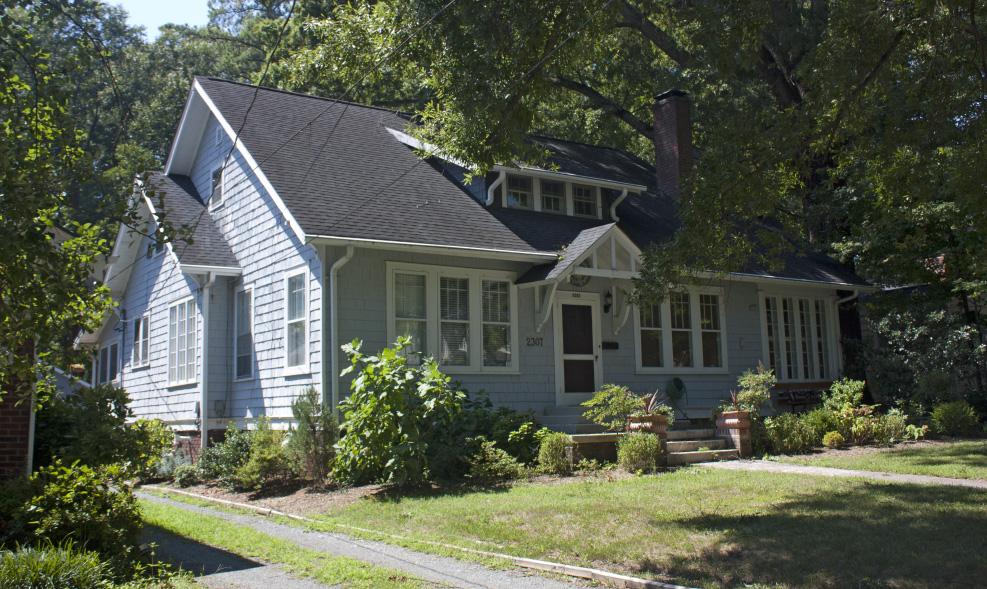 08.28.11
I. W. Bingham House.
1 1/2-story bungalow with a slate, side gable roof with a shed dormer, interior chimney, wood shake siding, bracketed eaves, and triple 3- over-1 Craftsman sash windows flanking the front door. The original Craftsman door has a bracketed, gabled hood. The side porch has twelve pane casement windows.
1925 CD: I. W. Bingham occupant.