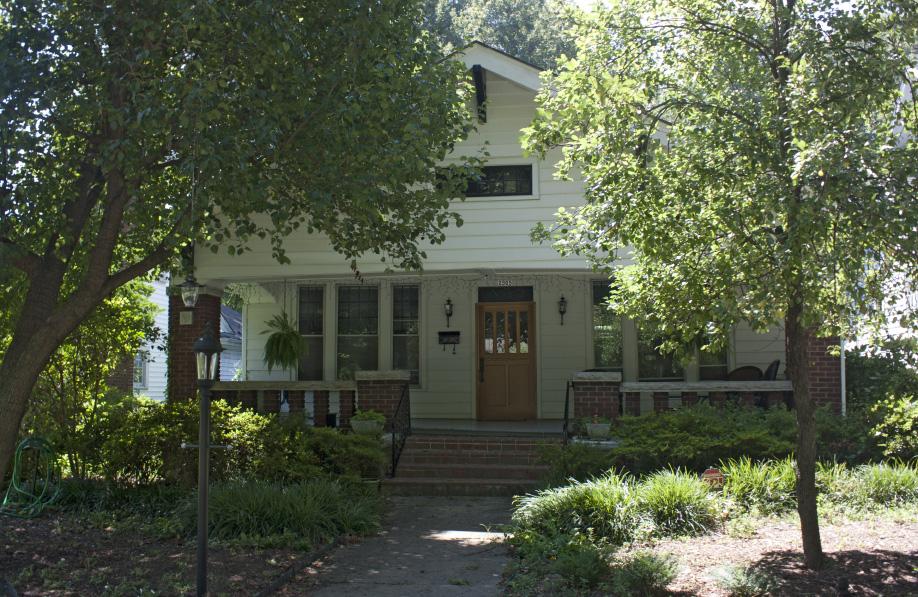 08.28.11
Mrs. Rebecca Weaver House.
Front-gable bungalow with deep bracketed eaves, an entrance with four pane transom, triple 9-over-1 and 12-over-1 windows flanking the front door, and aluminum siding. The engaged porch has brick posts and rails with stone top and insets.
1925 CD: Mrs. Rebecca Weaver & W. E. Weaver occupants.