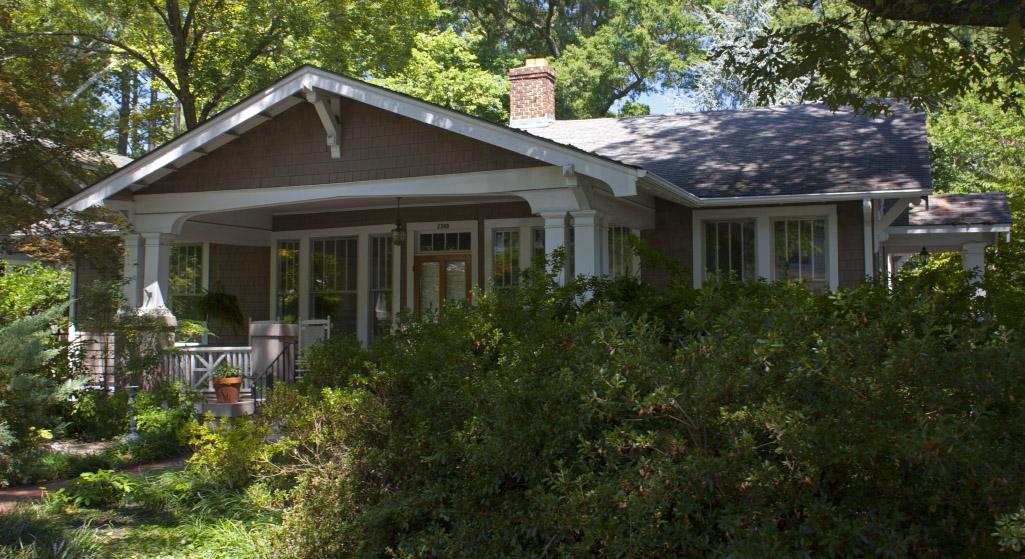 08.28.11
E. C. Dameron House.
Substantial bungalow with a side gable roof, central chimney, wood shake exterior walls, and 4-over-1 windows in pairs and triples. The replacement door has a 4-pane transom. The gabled porch has stucco piers and tripled boxed posts, arched impost blocks, a peaked lintel, and deep eaves with brackets and exposed rafter tails. The rear addition has a sunroom and attached garage.
W. E. Alley bought the lot in 1921 and built the house soon afterward. 1925 CD: W. E. Alley occupant. The E. C. Dameron family occupied the house from the 1930s until the 1970s. Dameron worked for Duke Power Co.
I saw this house on a home tour years ago (early 2000s) and have never been able to get the long skinny, stone, single-lane in-ground pool in the backyard out of my mind. Very cool.