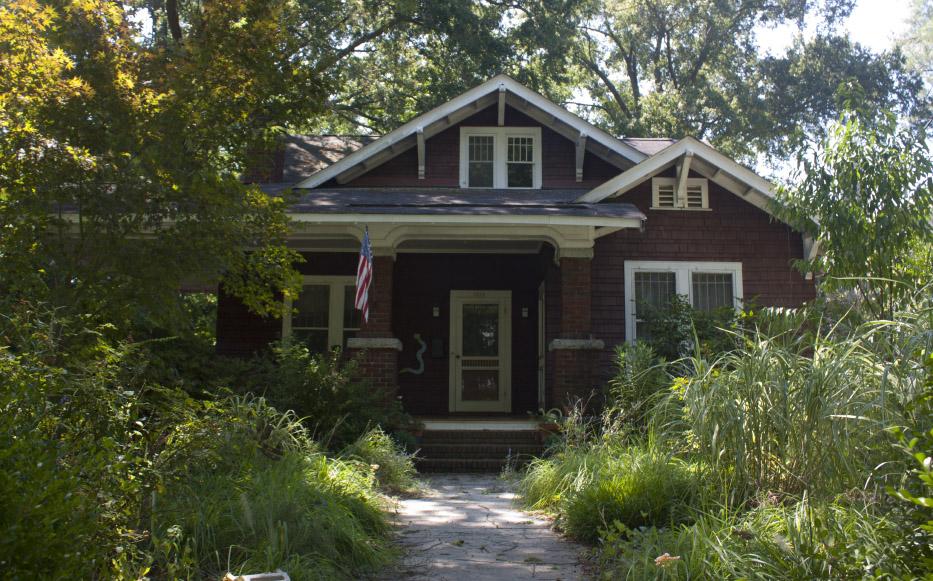 Samuel R. Greene House.
1 1/2-story, side-gable bungalow with an end chimney, front gable dormer, exposed eave brackets, wood shake siding, and a front gable wing. It has 5-over-1 Craftsman sash windows, a Craftsman front door, and a side bay window. The wraparound gabled porch has brick posts and open brickwork railing.
Durham Lumber Co. supt. Samuel R. Greene had this built. Adopted from a 1917 Aladdin house plan, "The Plaza."