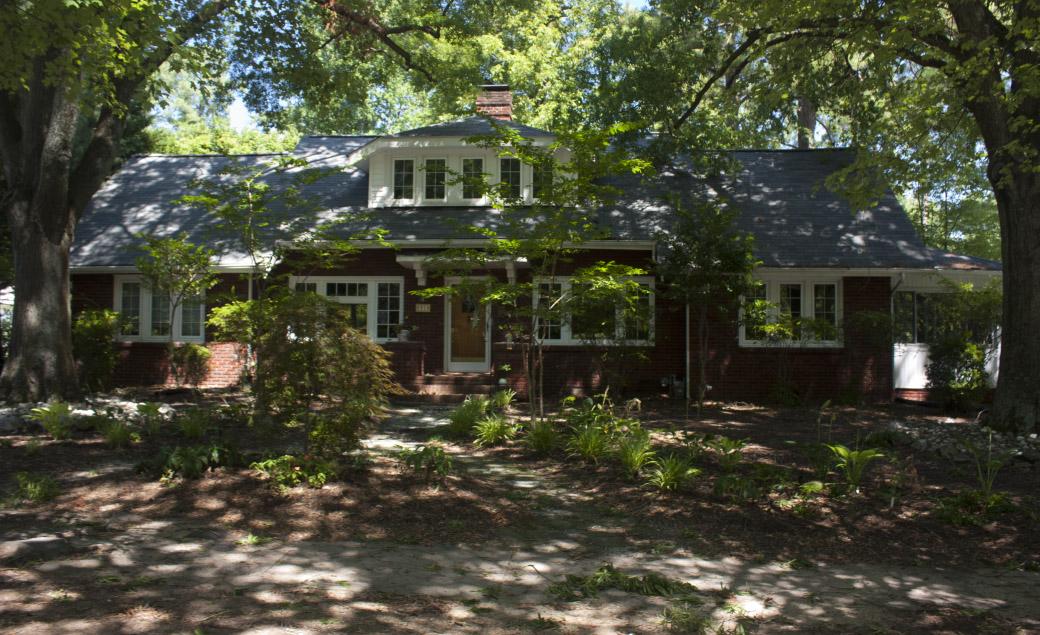 08.28.11
Dr. T.C. Kerns House.
Handsome 1 1/2-story brick Craftsman style house features a side gable roof with a clipped gable dormer and an interior chimney. The batten door with a bracketed awning is flanked by picture windows with transoms and sidelights; remaining windows are triple casement. A side porch is enclosed as a sunroom. All trim is encased in vinyl siding.
Local contractor John Sally built it for Dr. Kerns. His advertisement concerning the house refers to it as an "artistic bungalow."