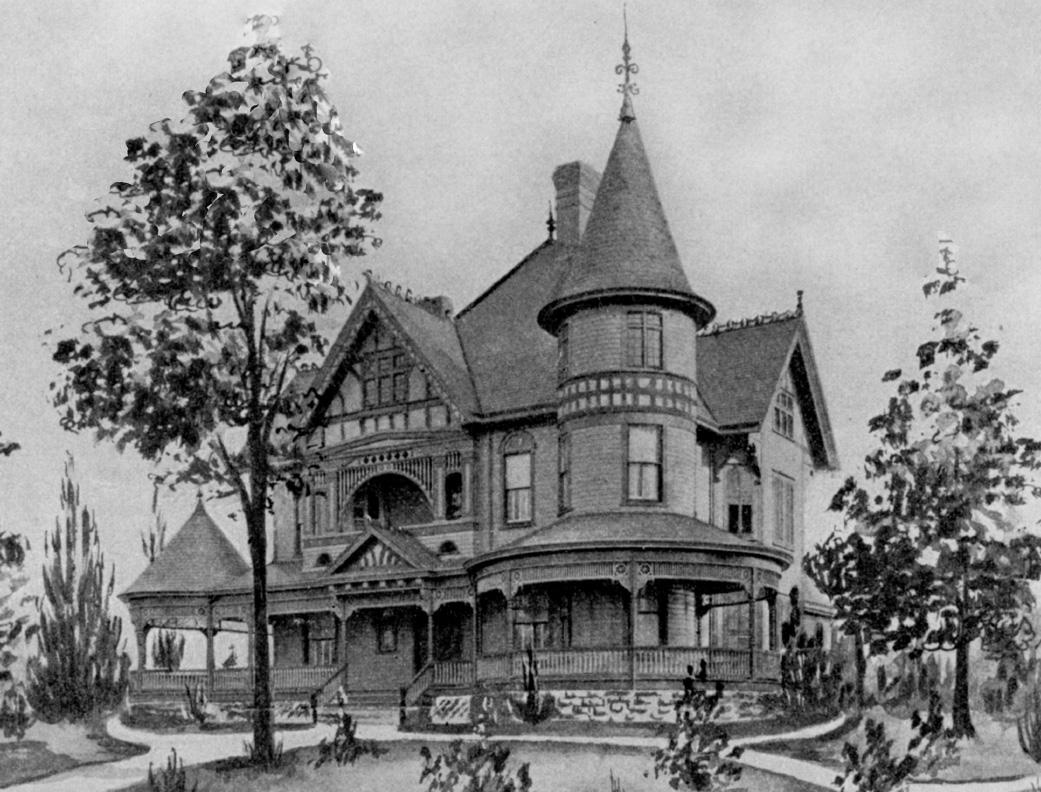 ~1890s (Courtesy Chris DiMattei.) If it isn't clear, the landscape is drawn in around the photograph of the house.
The Dr. Joseph C. and Sallie G. Brown house was designed by architect George F. Barber and built at the corner of Holloway and North Dillard Streets in the 1890s.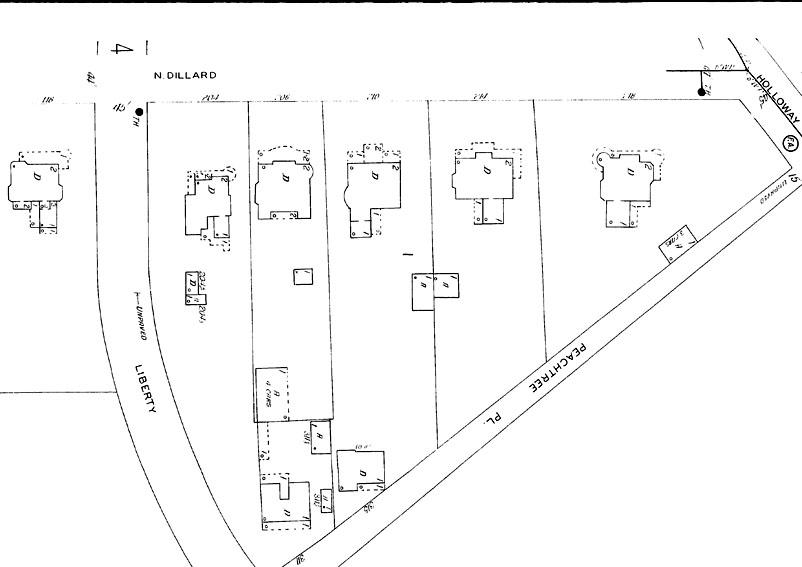 1913 Sanborn map showing the large house at 218 N. Dillard.
The odd story, perhaps emblematic of the preservation ethic in Durham, is that Sallie Brown, who lived in this house into the early 1950s, ordered in her will that the house be demolished immediately upon her death. And it was, in 1952. The land was developed into a gas station.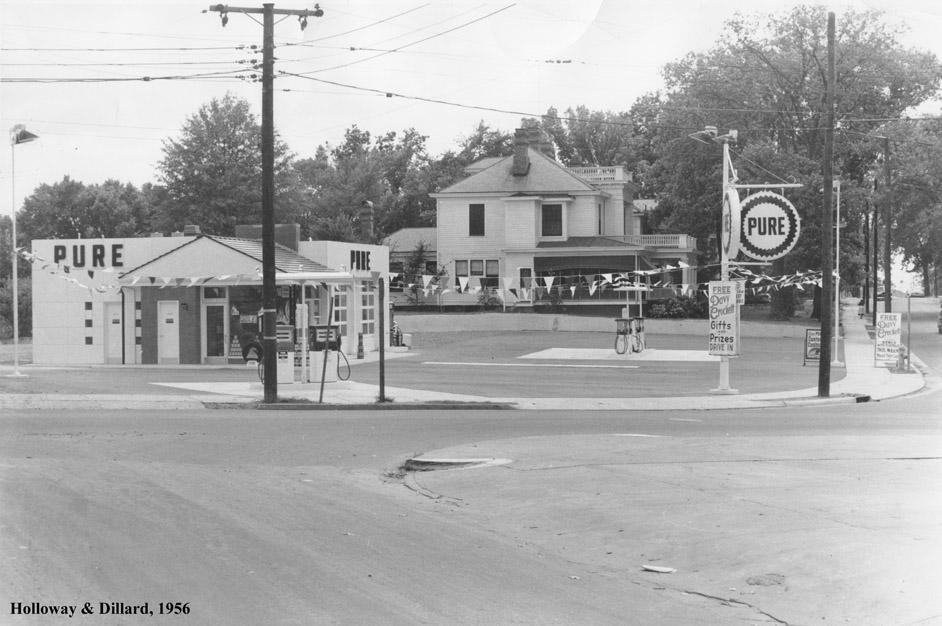 Looking south from Holloway and N. Dillard, 1956.
(Courtesy Wayne Henderson)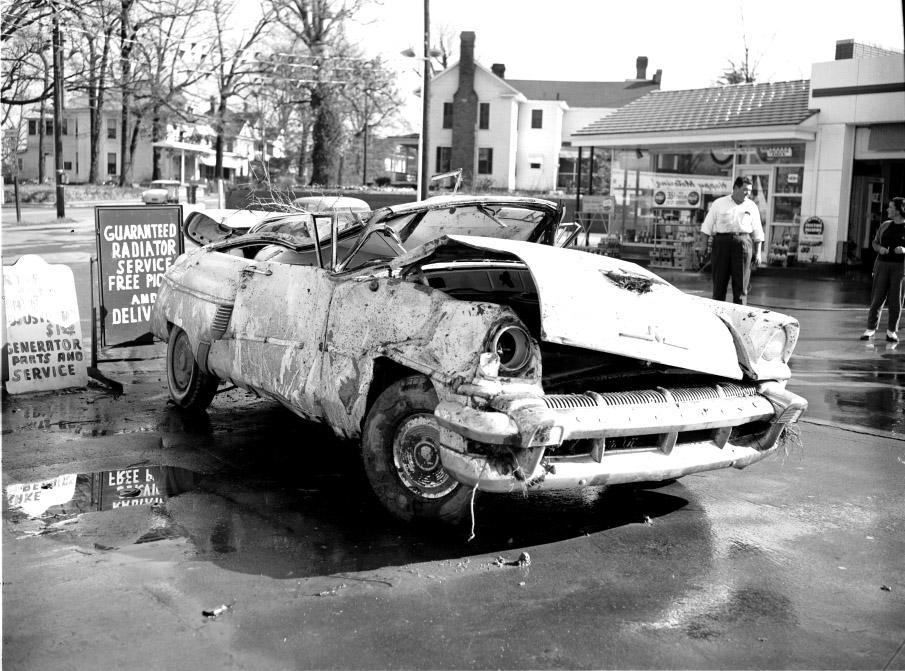 ""Car Wreck on Chapel Hill Boulevard" - 01.25.62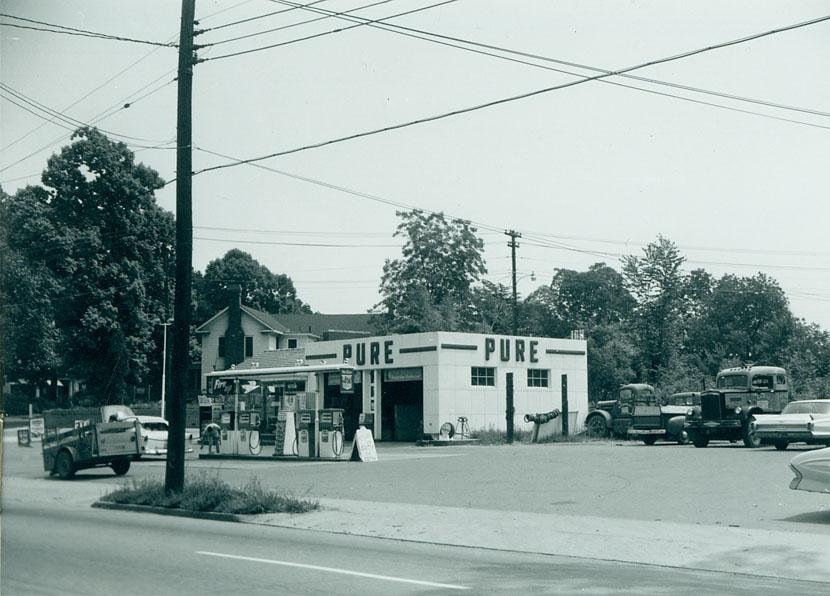 Looking northeast from Dillard St. towards Holloway St., 1963.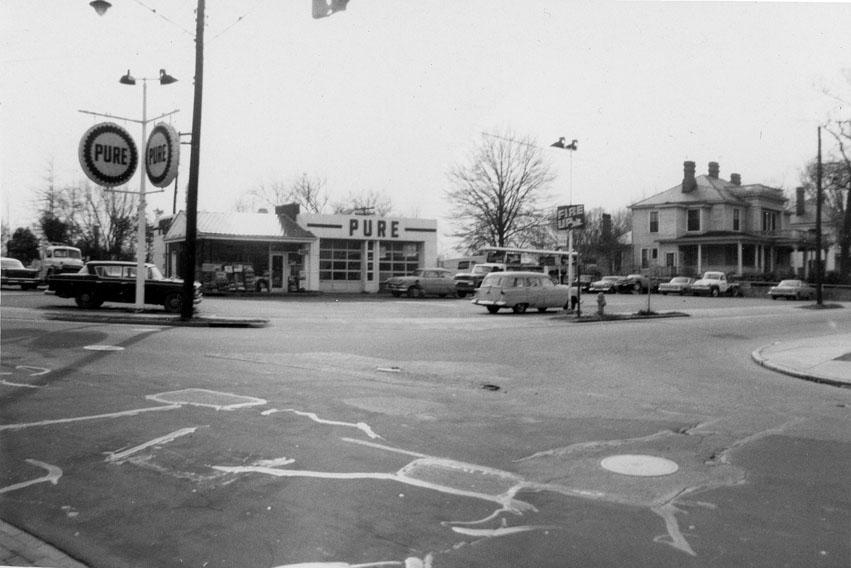 Looking southeast from Dillard St., 1966. 214 North Dillard is visible in the background.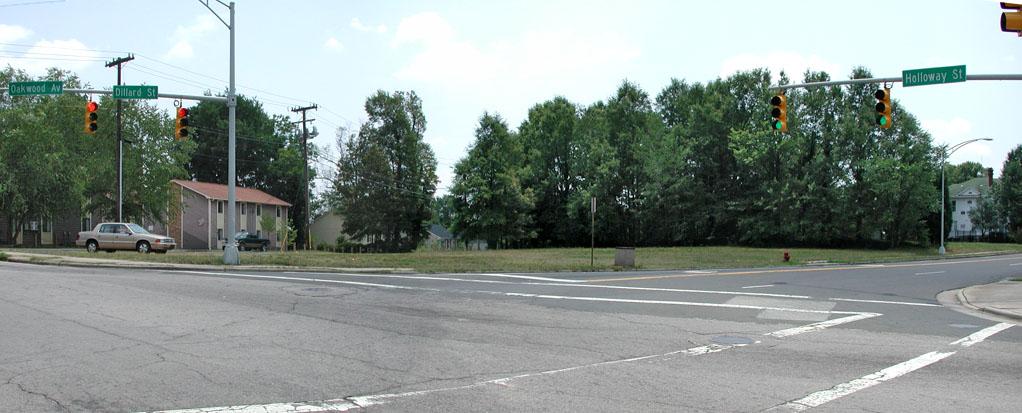 218 N. Dillard St., looking southeast, 2007.
This site was, for many years, city-owned after urban renewal. A proposed land transfer to a group called "Dominion Ministries" for a locked treatment facility became the galvanizing force behind the organization of the Cleveland-Holloway neighborhood, which ultimately defeated the transfer in 2007, and went on to amazing success in the subsequent years. Scott Harmon purchased the land from the city for future development.
Update May 2014
Preliminary plans for development of the site were submitted to the HPC by Center Studio Arch.