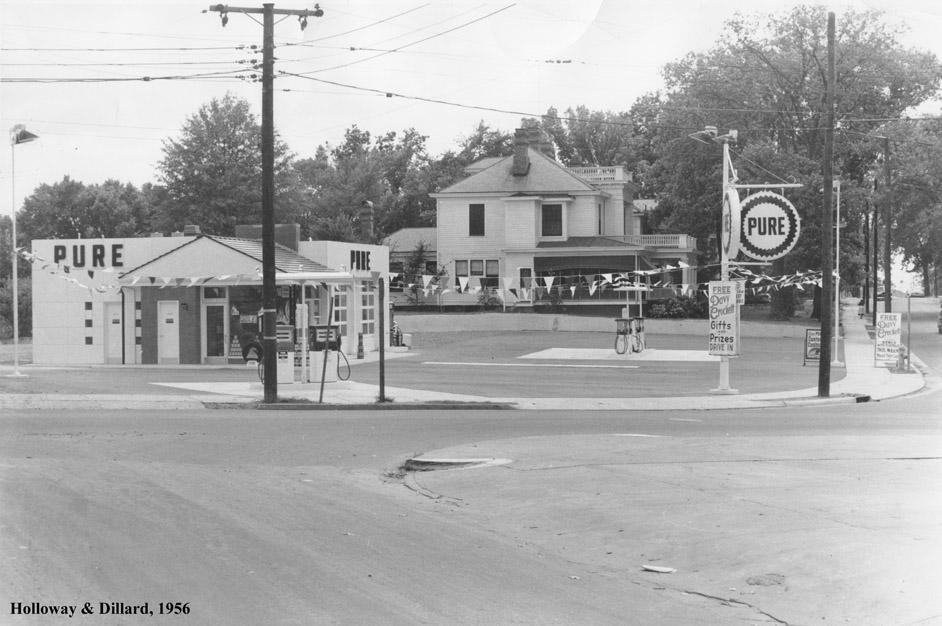 Looking south from Holloway and N. Dillard, 1956.
(Courtesy Wayne Henderson)
The odd story, perhaps emblematic of the preservation ethic in Durham, is that Mrs. Sally G Brown, who lived in this house into the early 1950s ordered in her will that the house be demolished immediately upon her death. And it was, in 1952. The land was developed into a gas station.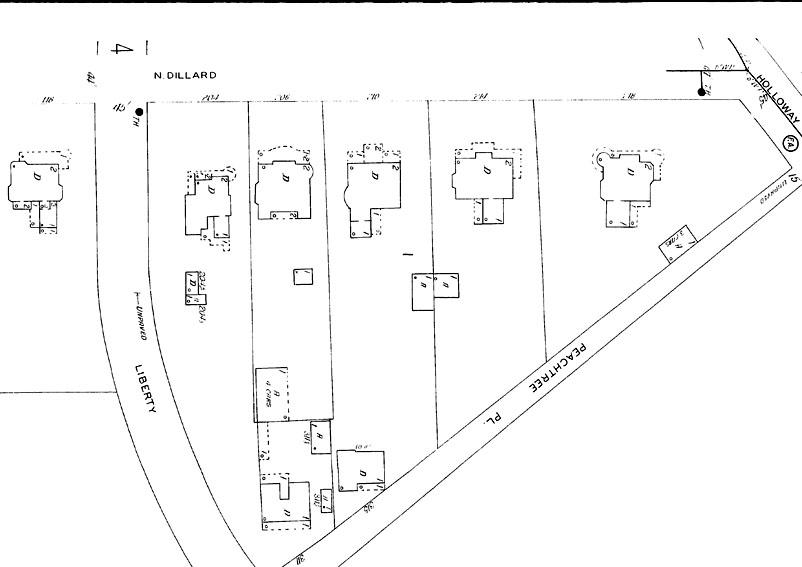 1913 Sanborn map showing the large house at 218 N. Dillard that preceded the Pure Oil Station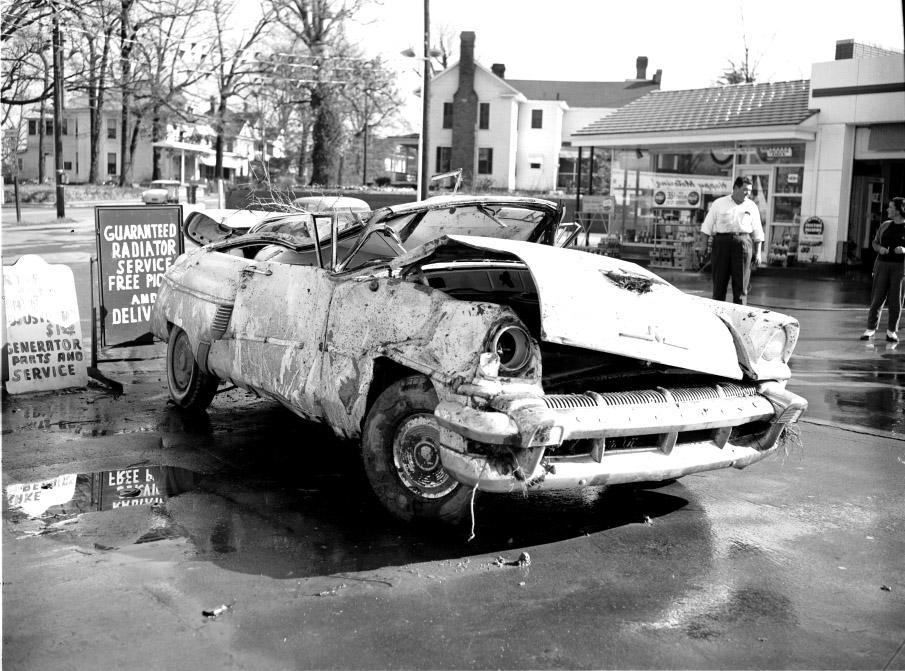 ""Car Wreck on Chapel Hill Boulevard" - 01.25.62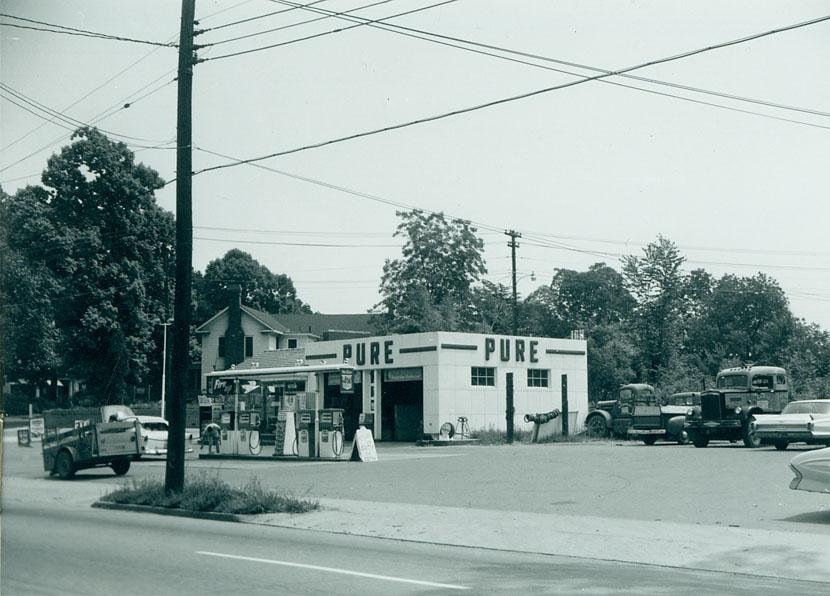 Looking northeast from Dillard St. towards Holloway St., 1963.

I have little information about the house next to it, also visible on the Sanborn Map = at 214 N. Dillard St. (now called 212 N. Dillard.)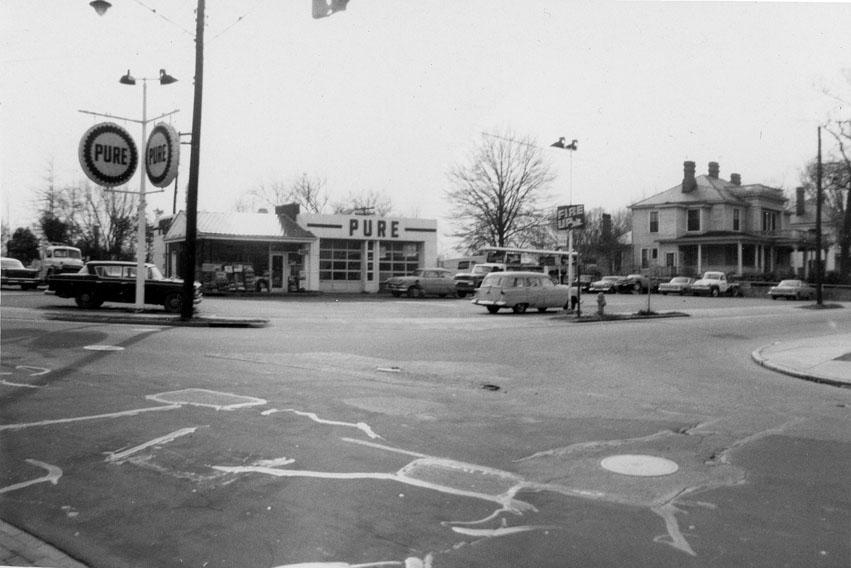 Looking southeast from Dillard St., 1966.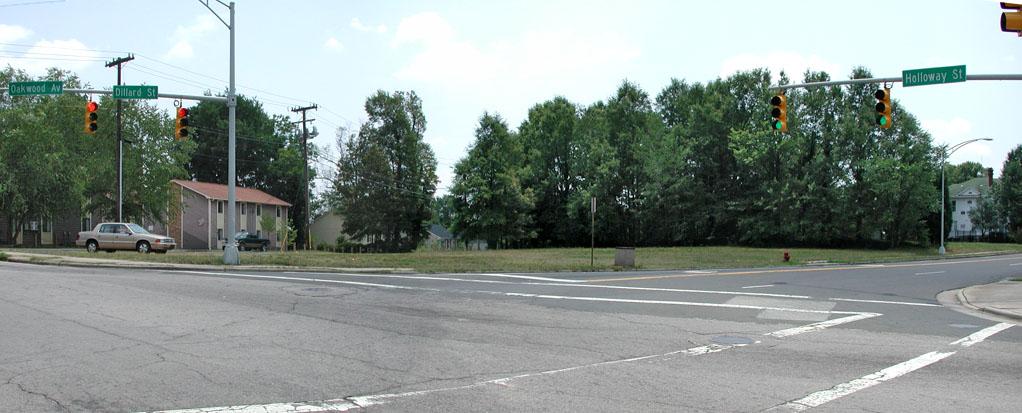 218 N. Dillard St., looking southeast, 2007.