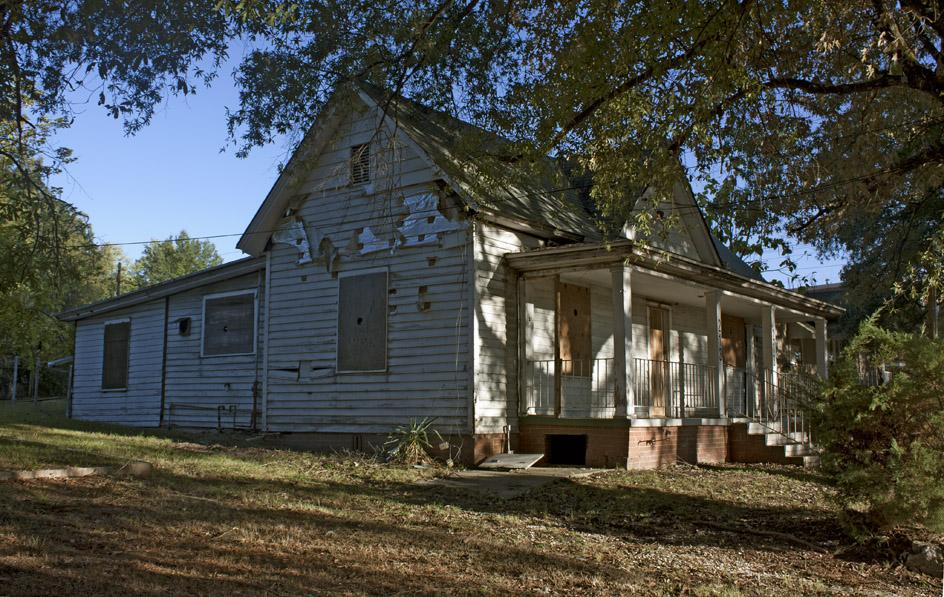 213 South Driver, 10.02.10

Likely built in the first decade of the 20th century, 213 South Driver was likely remodeled in the 1930s or 1940s, giving the porch and the interior a more mid-century feel.

Back in 2005-6, before foreclosure was a household word, I ID'ed this as a potential property to help the revitalization of this corridor while working with Preservation Durham. I spent months navigating the intricacies of the REO world on this and two other properties that I hoped to get donated to Preservation Durham. Two banks just weren't willing to try to make something work, but I found the folks at Bank of America, which owned 213 S. Driver, to be sympathetic to what we hoped to accomplish in the neighborhood. It was a long process, but ultimately successful, as the house was donated to Preservation Durham in May of 2006. A big thanks to Bank of America - particularly David Tiberio, then-Vice President and Manager of the Real Estate Office in New York for going outside the box to make that happen.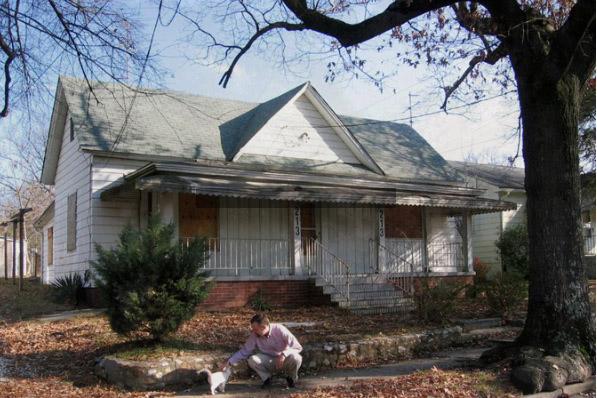 213 South Driver at the time of donation, 2006. (With me petting a neighborhood cat that came up to say hello during our picture-taking for the Preservation Durham newsletter.)

Unfortunately, Preservation Durham was unable to sell the property or do much with it after that - I stopped being involved in the organization in mid-2006, so I can't speak to the difficulties, although I'm sure money was an issue. But it has been a shame - and I particularly felt embarrassed regarding the revitalization picture I painted to BoA that it has stayed in a dilapidated state this long.

Fortunately, Preservation Durham and Preservation North Carolina have started to renovate the house over the past few months; I believe, based on a conversation John Compton and I had about Scientific Properties' use of CDBG funds from the city to renovate 1102 Wall Street that they've made similar use of the funds. Kudos to them for finding a way to get this house moving forward and a part of the revitalization of East Durham.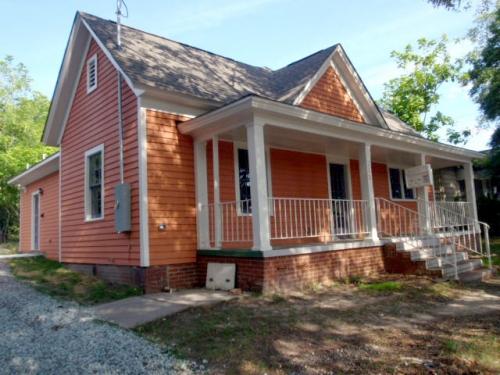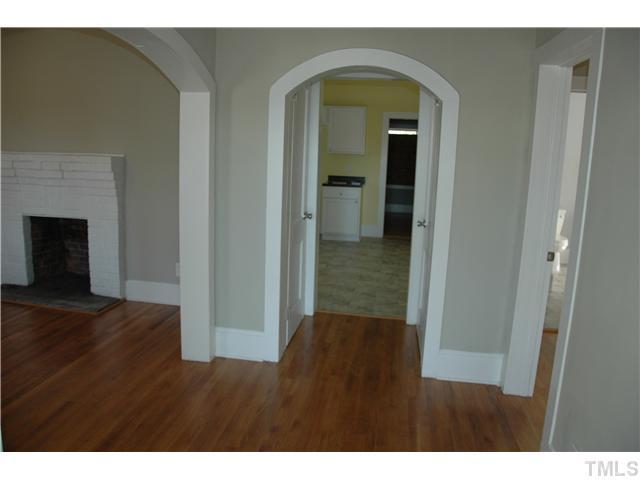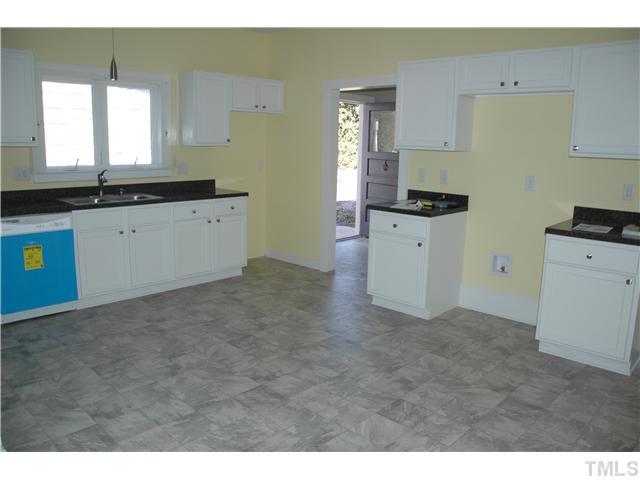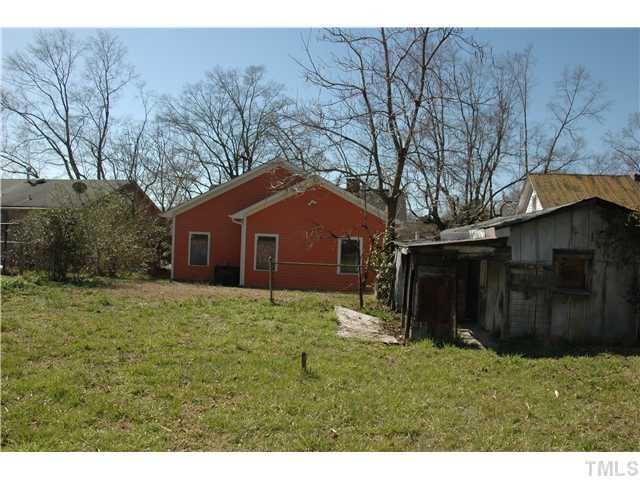 Completed house, summer 2011 (Courtesy PNC); under contract Summer of 2013; back on the market in fall of 2013.
(Below in italics is from the 2004 East Durham National Register listing; not verified for accuracy by this author.)
1-story tri-gable house with 6-over-6 sash windows and a full front porch. Alterations include aluminum siding, boxed porch posts and a metal railing, and replacement front wndows. Along the front yard is a stone retaining wall. 1930 CD: Demetrius Carlton occupant (mill hand).
C Garage. Ca. 1930. Front-gable garage with metal siding.