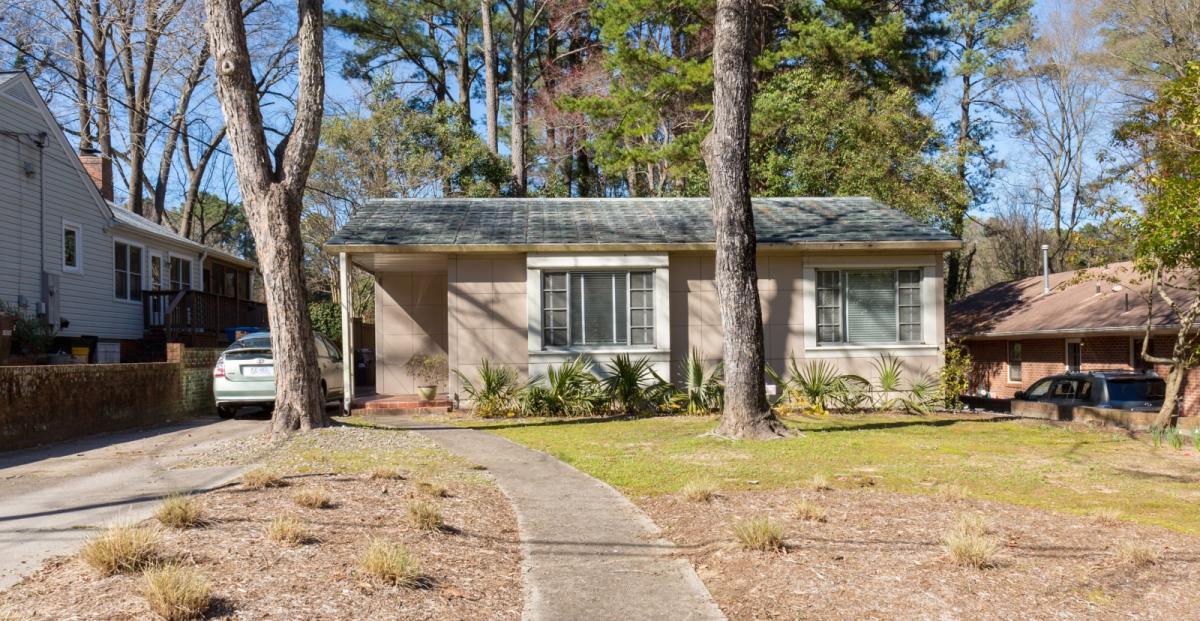 (Courtesy of Lappegard Photography, March 2019)
Featured in the 2019 Preservation Durham Home Tour (text in italics below from the tour booklet):
This little house on Sprunt Avenue is a truly rare American architectural gem.  It is a "Lustron" house – made entirely of enameled steel inside and out.  The house was prefabricated and sold by the Lustron Corporation of Columbus Ohio in 1949-50....Henry and Louise Keir first learned about Lustron Houses from a 1947 article in Life magazine.
 Part of a Lustron ad in Life Magazine, October 11, 1948, p.93.  For more on Lustrons in Durham and as a trend in architecture, click here.
At the time, they were living around the corner on Oakland Avenue.  Henry Keir came to Durham as a soldier During World War II.  Here he met Louise Murray and they married in 1943.  When the war ended, the Keirs decided to stay in Durham and build a home and raise a family.  In 1947, Henry had a good job as a bookkeeper with the Miller-Hurst Company in the tobacco market district downtown.  The firm sold Goodyear tires, did auto repairs, and sold appliances, especially when farmers were in town.  Louise Keir worked in the business school at Duke University.  With their steady jobs and Henry's G. I. Bill benefits, the Keirs could afford to buy a Lustron House.  They selected a lot on Sprunt Street and ordered a two-bedroom "Westchester."  The local Lustron agent was the Keirs' neighbor, Eileen Johns.  Johns was one of the first women real estate agents in Durham and was also among the first women contractors in the region.  The Lustron truck arrived at the Keirs' lot in 1950 and the house went up in a little more than a day with an audience of curious neighbors watching and cheering. [...]
The Keirs' Lustron house is very nearly original condition.  The walls still gleam.  All of the built-in shelves, chests, and closets are still in place.  It's hard to believe that this house is nearly 70 years old.  The Keirs lived in the house for fifty of those years.  Here they raised their two sons.  Henry Keir died in 1985.  Louise lived on the house until 2000 when she moved to Croasdaile Village.  She died in 2006.  In 1957, the Keirs added a den and storage room on the back.  Louise designed the addition herself to fit with the original building as nearly as possible.  By then, Lustron was no longer available so the addition is made of traditional materials using traditional building methods. This addition does not interfere with the fabric of the Lustron house or its original layout.  Over time the original Lustron appliances and furnace serving the house have been replaced, but in a way that preserves the Lustron concept and lifestyle.
Today, it is estimated that only 1,500 Lustron houses are still standing.  Many of these have been modified beyond recognition.  The houses have a huge following and have become something of an architectural collector's item.  There are five in Durham.  Two are in Watts-Hillandale.  There is one in Duke Forest and another two in Duke Park.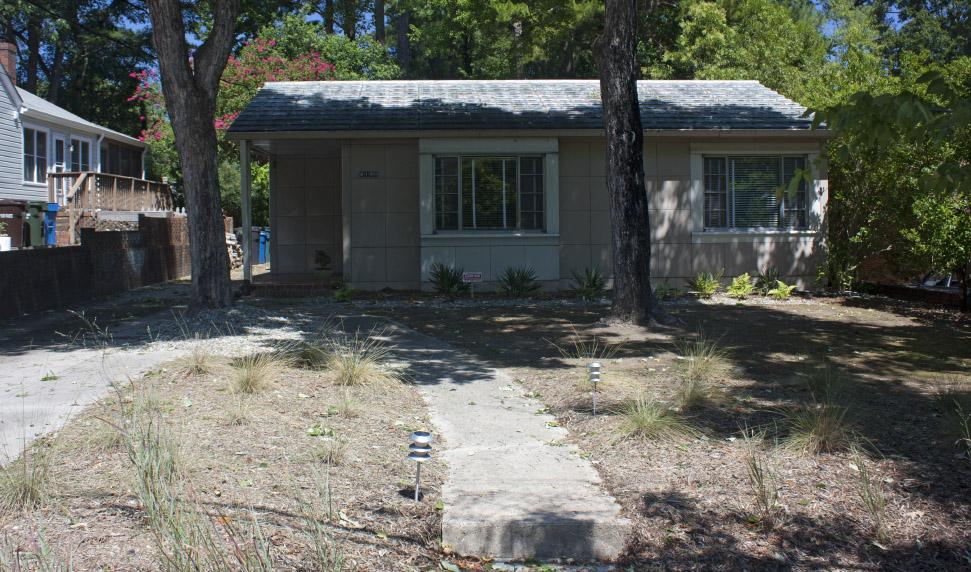 (08.28.2011)
NCModernist.org features some nice pictures of respectful renovation done since the original owners sold 2120 Sprunt - removing the carport and updating the addition done by the Keirs.  There's even a jazzy before and after video.