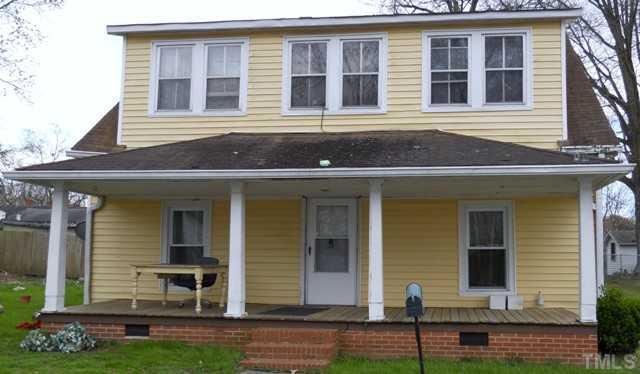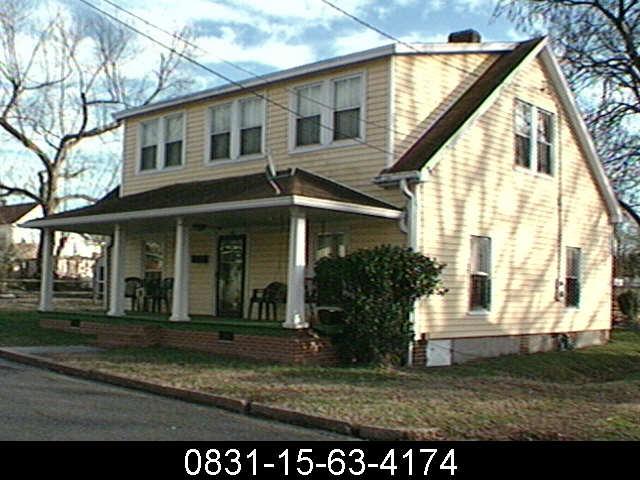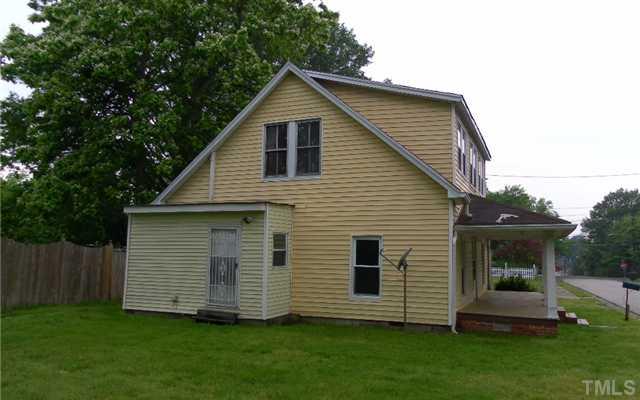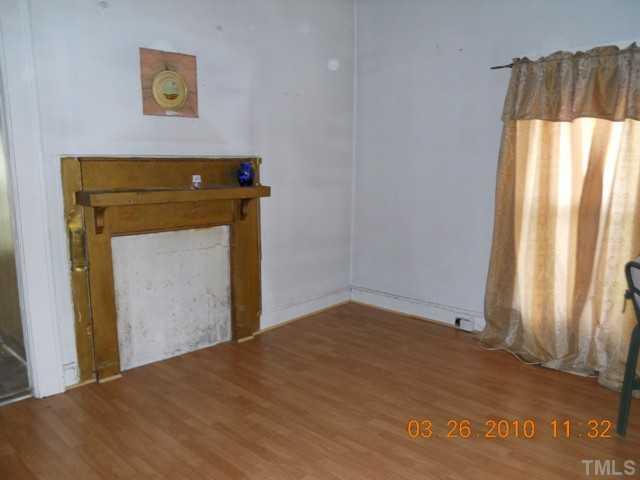 (Below in italics is from the 2004 East Durham National Register listing; not verified for accuracy by this author.
1 1/2-story Colonial Revival-style house with a side gable roof and a front full-width shed dormer, with 2-over-2 sash windows and a hipped porch with tapering boxed posts. Alterations include all-over-vinyl siding and the replacement of the first story windows. 1937 SM. 1930 CD: Jphn Stutts and Posey Jones (pipefitter) occupants.
NC Shed. Ca. 1960. Long flat-roof shed of paneled wood sections.