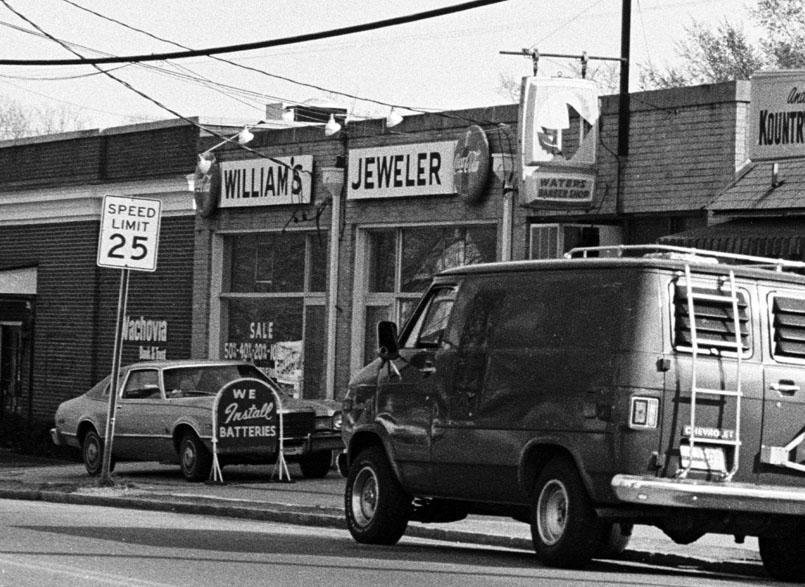 2110-2114 Angier Ave., 1980

2110-2114 Angier Avenue was built between 1945 and 1950. 2110 initially housed Patsy's Beauty Shop and 2112 the Tip Top Supermarket. Patsy's would close within a few years, replaced by the Linthicum Radio and TV Service. The grocery would also go by the name "Tip Top Royal Blue Grocery"

By the 1980s, the building housed William's Jeweler at 2114 and Waters Barber Shop at 2110.

In recent years, 2114 housed Triangle Trophy, and 2110 housed Samuel and Sons Barber Shop. Sam Jenkins, the proprietor, is an affable man whose welcoming presence on Angier Avenue has been an asset to the community.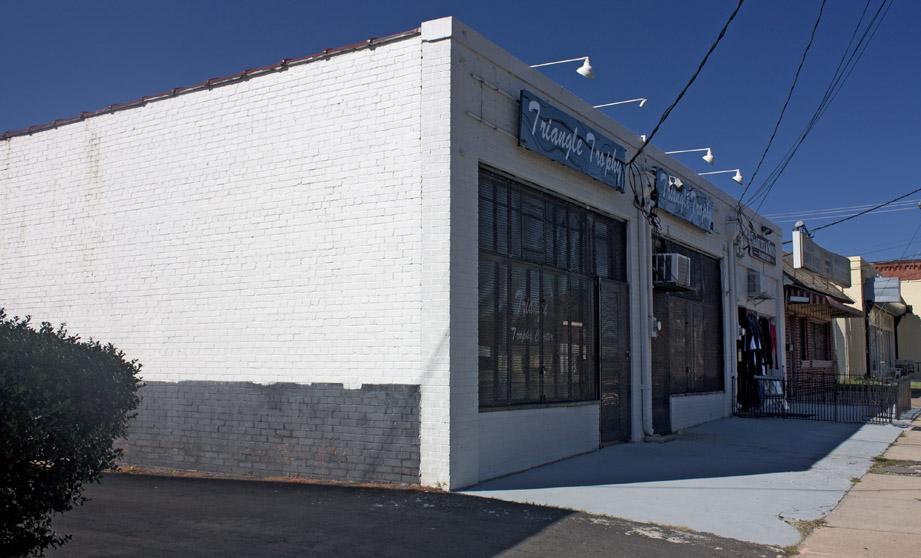 2110-2114 Angier Ave., 10.02.10

I was saddened to learn that a fire gutted this building, and the assets of the two businesses, in January 2011. Mr. Jenkins promises to be back, however.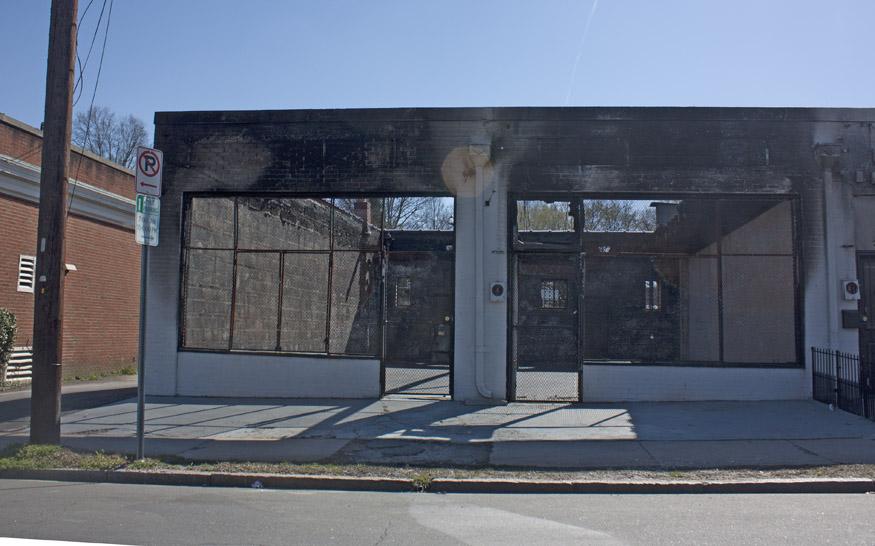 2114 Angier Ave., 03.17.11

Find this spot on a Google Map.

35.981751,-78.877402