35.973032239253, -78.904452301636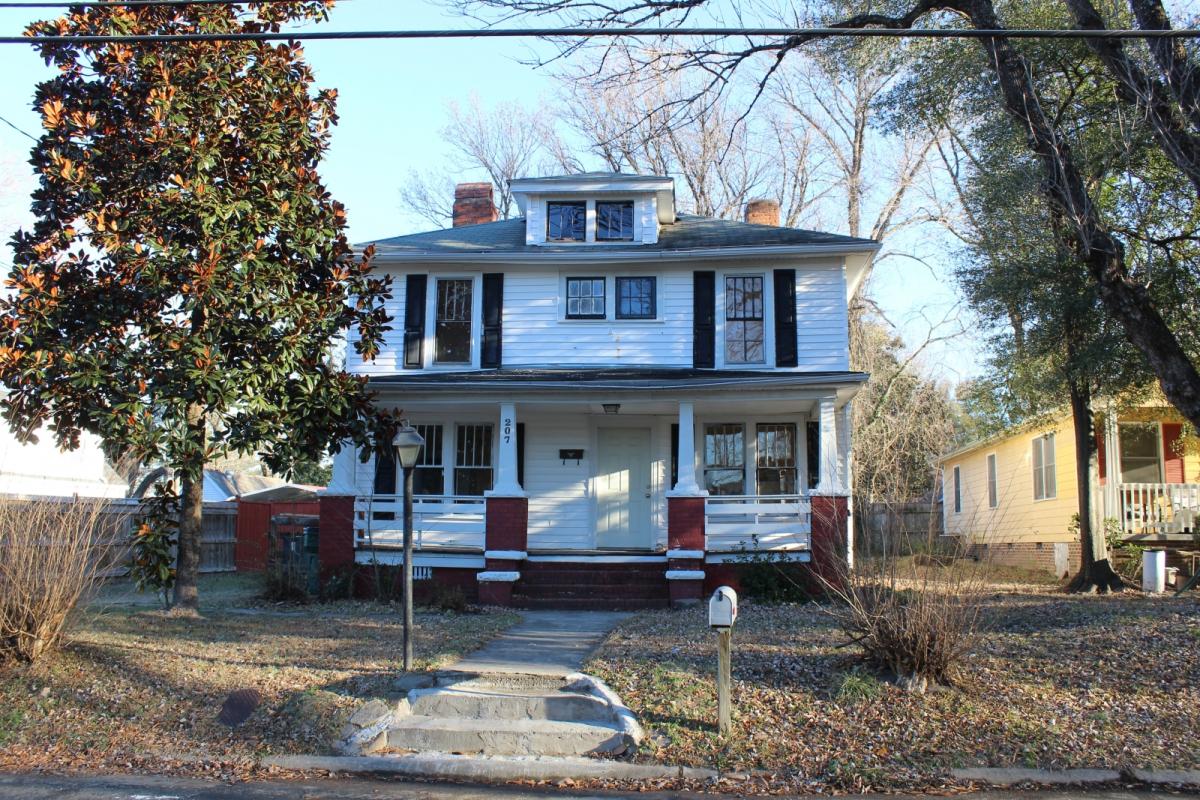 (January 2018, Photo by Cheri Szcodronski, 
hmwPreservation
)  
One of a small number of two-story houses in the district, this large, hip-roofed house is three bays wide and double-pile. It has vinyl siding, four-over-one Craftsman-style wood-sash windows, paired on the first floor facade and right (east) elevation, and two six-light windows centered on the second-floor façade. A replacement six-panel door is located slightly off center on the façade and is sheltered by a full-width, hip-roofed porch supported by tapered wood posts on brick piers with a later wood railing. A hip-roofed dormer centered on the façade has paired three-light Craftsman-style windows. There are two interior brick chimneys and one interior brick chimney on an original, one-story, gabled ell at the right rear (northeast). County tax records date the house to 1930 and the earliest known occupants are Joseph W. Jones, clerk at NC Mutual Life Insurance Company, and his wife, Bernice Jones, in 1935. In the 1950s, the house was occupied by Mrs. Katie Malloy Davis, an employee at North Carolina College (later North Carolina Central University)
County.deed records show on May 26, 1959, Joseph W. Jones, Sr. (widower), George W. Jones and hiw wife, Mary Elizabeth Jones, Carolina Jones, Lita, Joseph W. Jones, Jr. and his wife, Alline Shaw Jones , sold the property to Eulace Malloy.  Eulace Malloy and his wife, Estella B. Mallon sold the house to Alphso E. Matthewson Jr. and Mary Ann Davis Matthewson on May 12, 1987.
The property is vacant and being renovated, currently, and the Matthewsons are still the owners of the property.