206 N. Dillard St. was built in 1908-1909 - one of the later additions to the 'Mansion Row' architecture of Dillard St. - by CC Thomas, who was a founder of the Thomas and Howard wholesale grocers.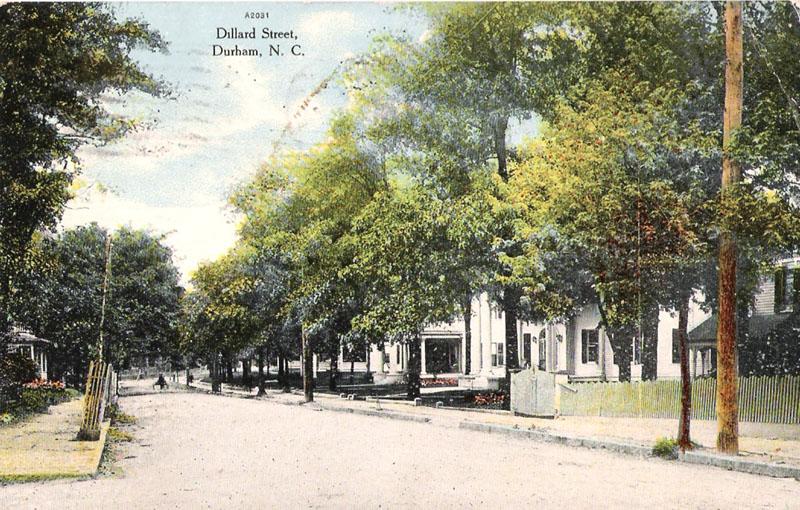 Above, the view north on Dillard St. - the large columns on the second house on the right belong to 206 N. Dillard.

The large and beautiful central staircase was said to have been designed for the Thomas' daughter's eventual wedding (she was 15 when the house was constructed.) The story goes that, when the time came, she opted to elope instead. Too much pressure, perhaps - it's quite a staircase.

Mr. Thomas died in 1932 and Mrs. Thomas in 1943. The house then became a USO (United Service Organizations) facility - providing social events/respite for soliders.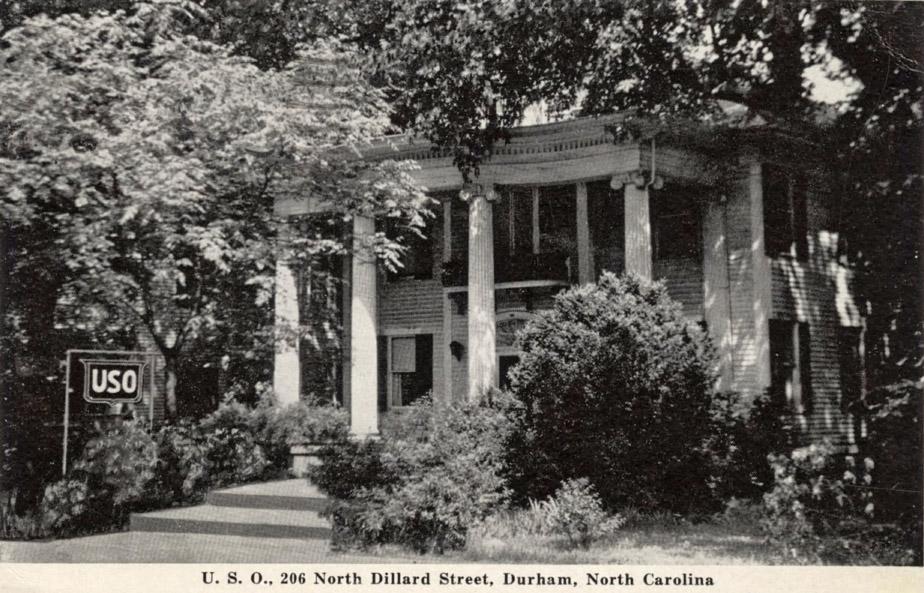 USO, likely 1940s.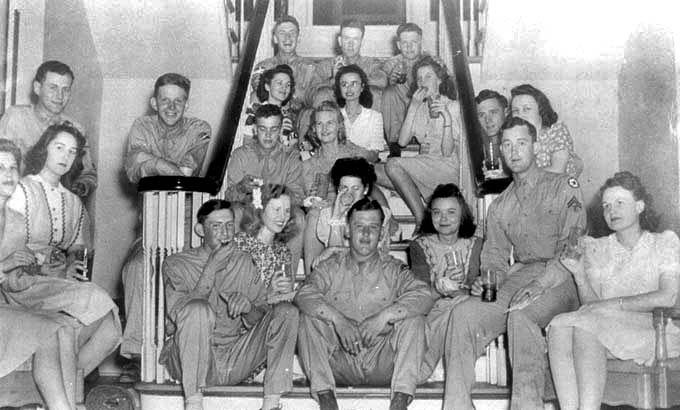 The opening party for the USO, 1943 - gathered on the pressure-packed stairs.
(Courtesy Durham County Library)

By the 1960s, it was no longer a USO house, and had become a single family home.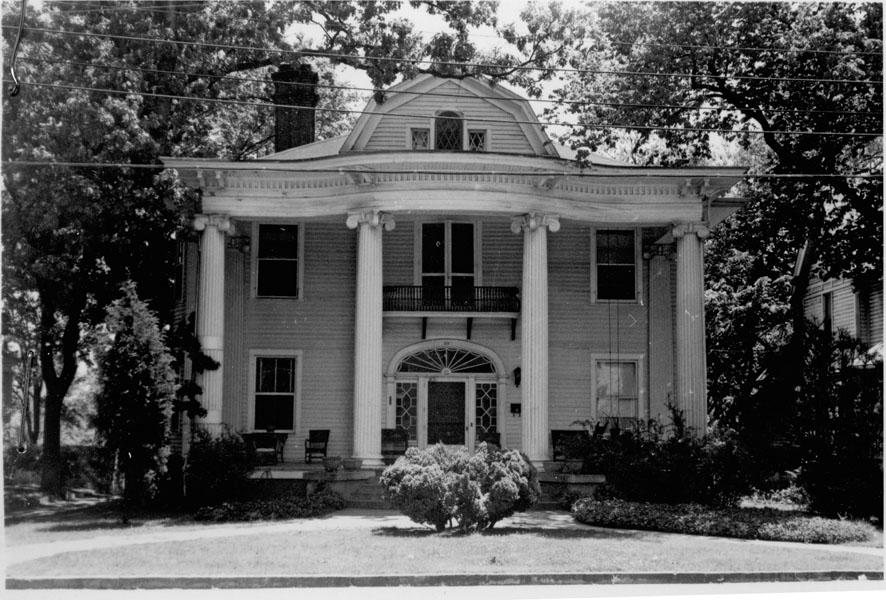 CC Thomas house, 1964.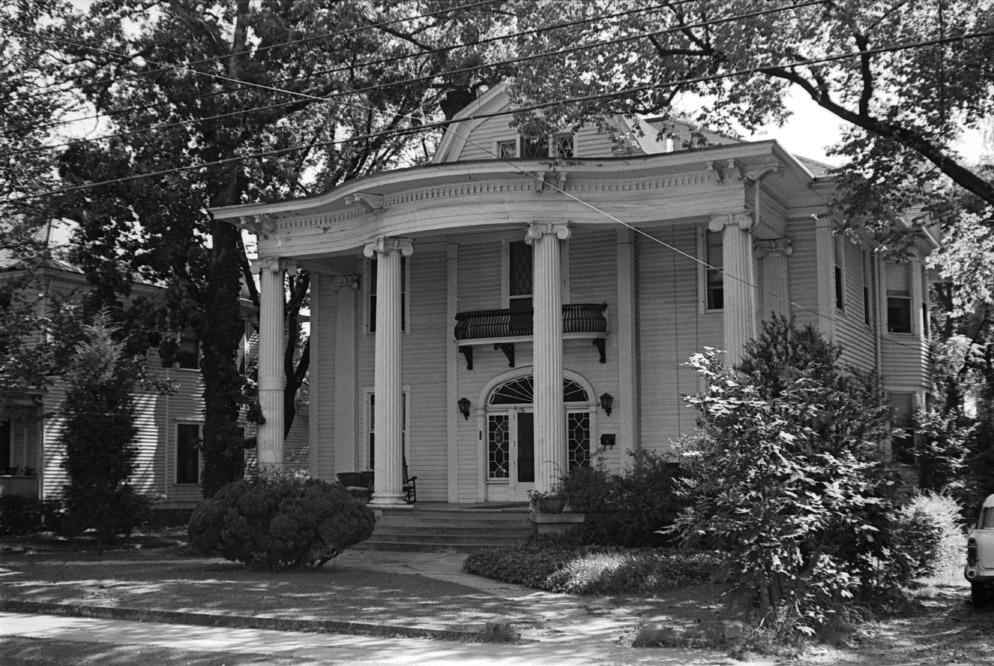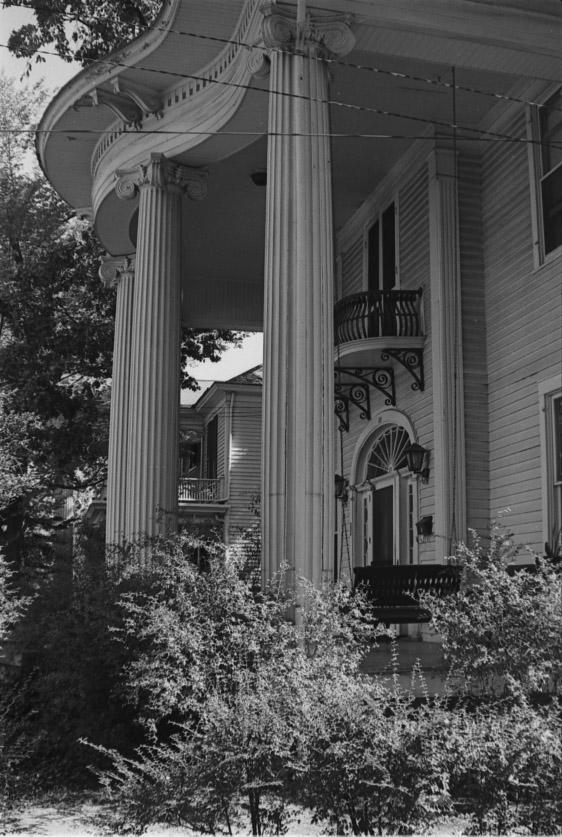 This house survived urban renewal through the activism of the neighbors, but most of what was around it was torn down, including 210 N. Dillard, visible in the above pictures to the north of the house. 206 N. Dillard was converted to apartments by the 1970s.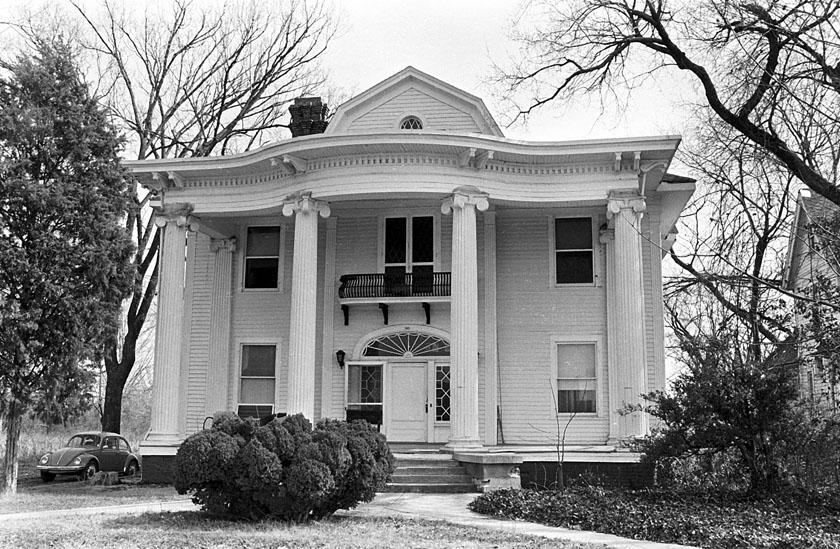 Looking east, early 1970s.
By the late 1970s, the house was falling into disrepair.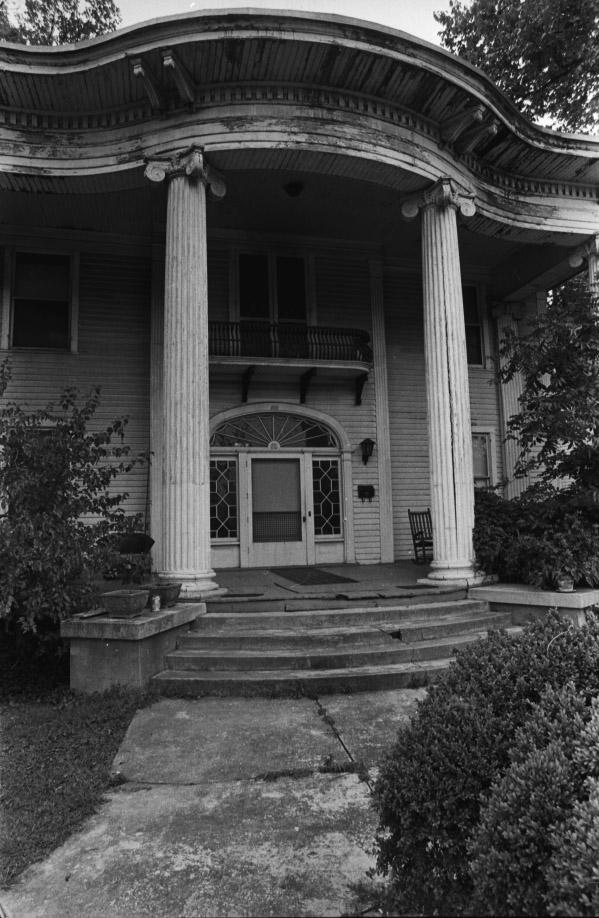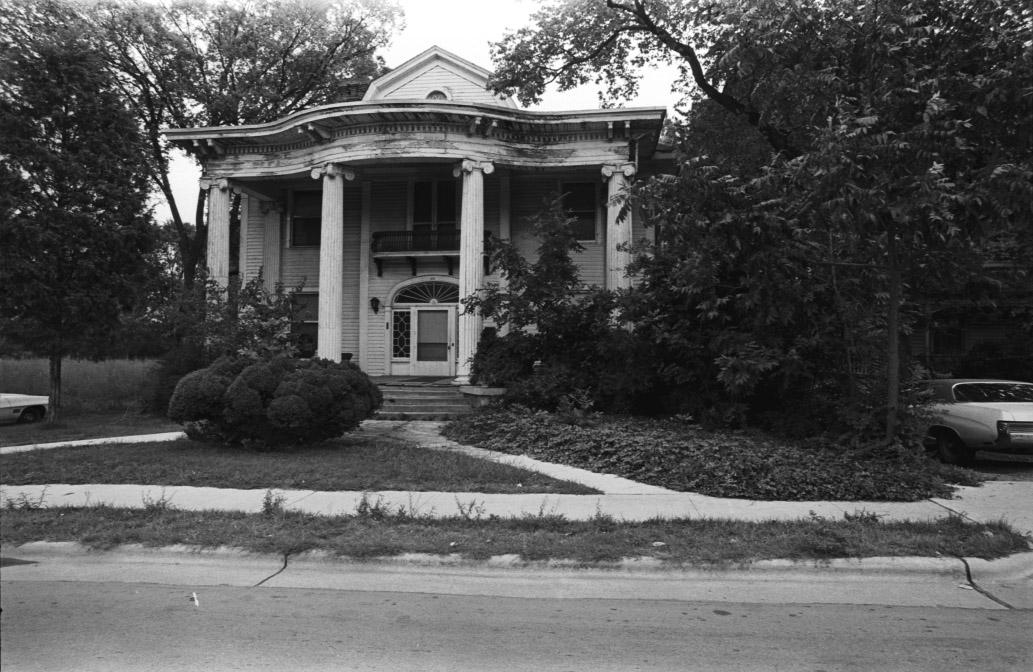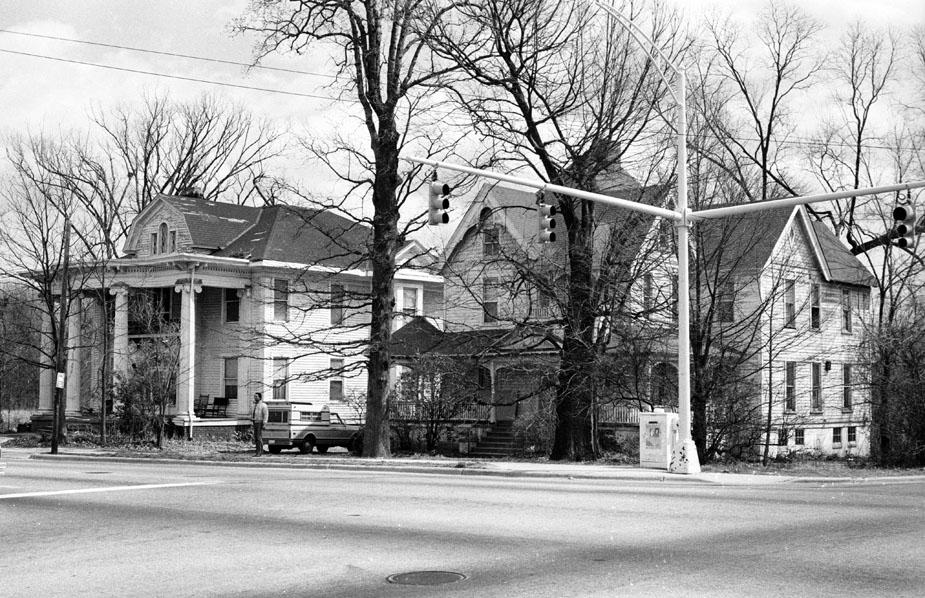 204 and 206 N. Dillard, looking northeast from Liberty and Dillard, ~1980

By the 1990s, this house was in really bad shape. I wish I had a copy of the picture Brent Lockwood showed me of the house when he first bought it - it looked abysmal. He purchased the house, I believe, in the mid-1990s and lived in it while he renovated it. After completing the house, he leased it to Sunshares (the early curbside recycling provider in Durham) and eventually sold the house to the Durham Crisis Response Center. The crisis response center provides services for victims of rape and domestic violence.

As such, I've heard through the grapevine that they are none too pleased that the county is funding a facility for violent youth/sexual offenders next door. But why would anyone have a problem with that?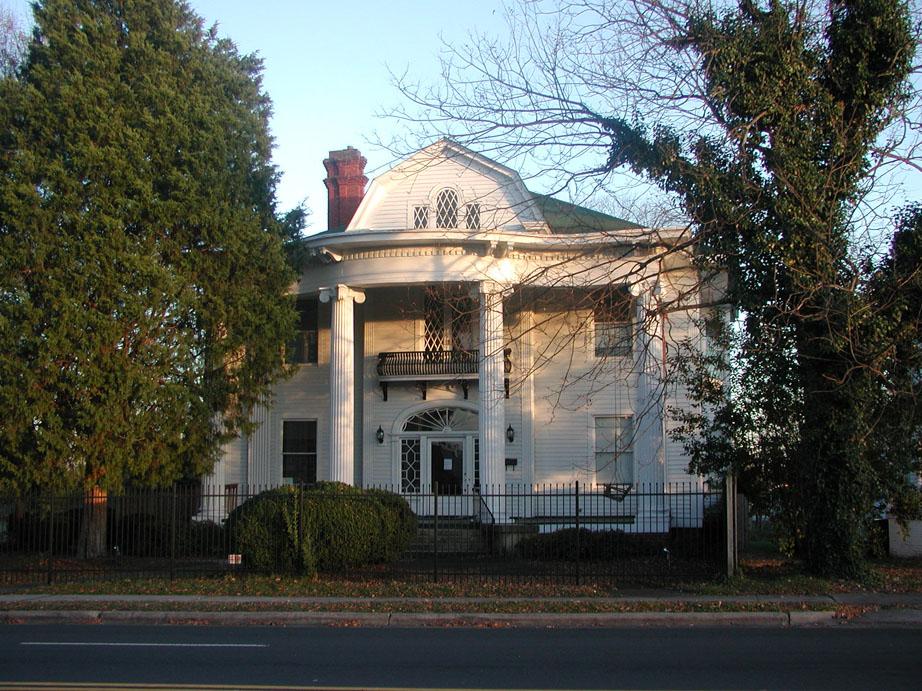 206 North Dillard, looking east, 2006.