In tours
This building does not appear in any tours yet.
Last updated
Tue, 08/07/2012 - 9:22am by Karen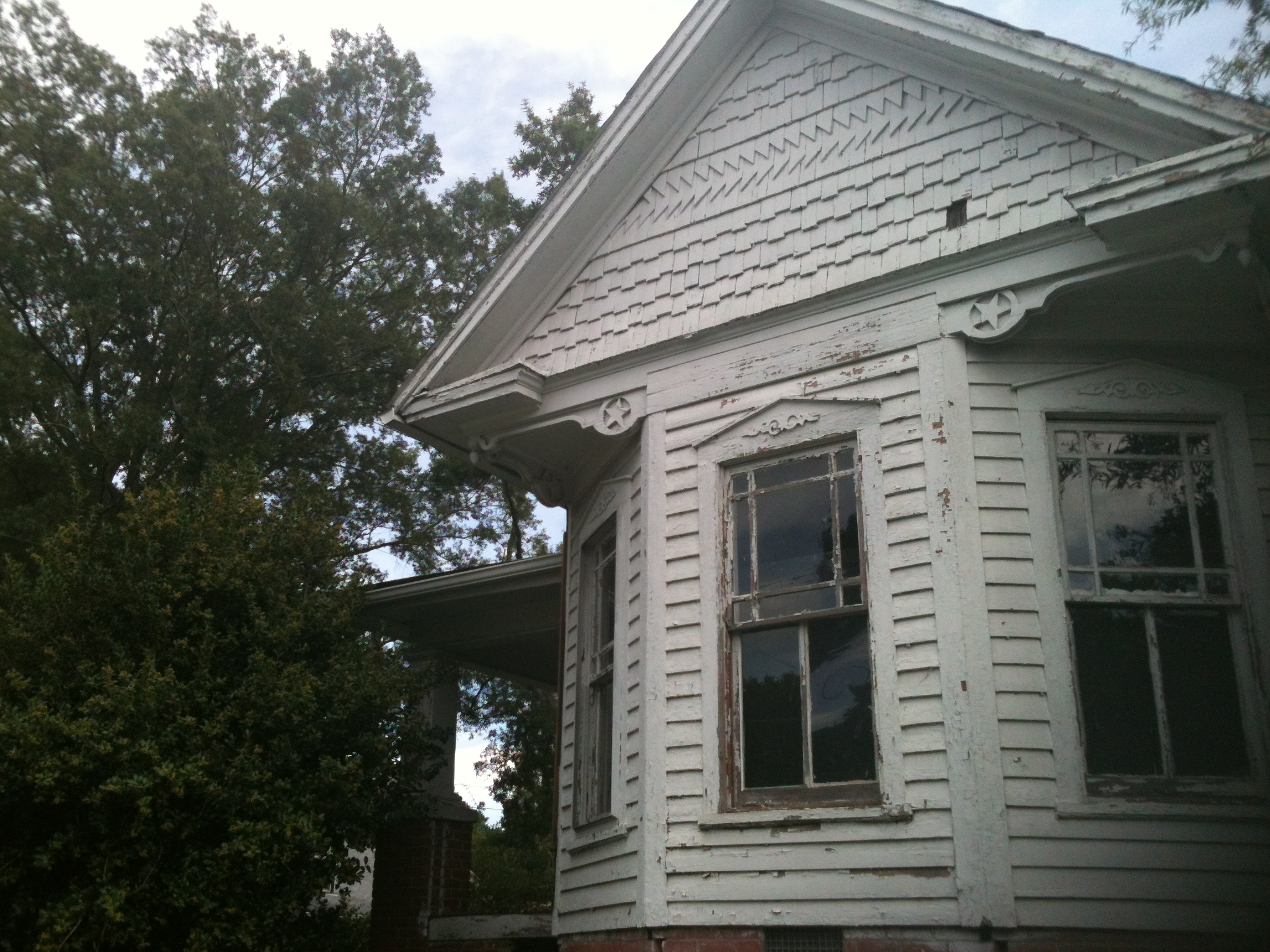 The side (yes, the side) of 202 S. Guthrie Avenue is my favorite part of the house.  Taken 08.06.12
The home is in fairly good condition and hasn't been messed with too much throughout the years.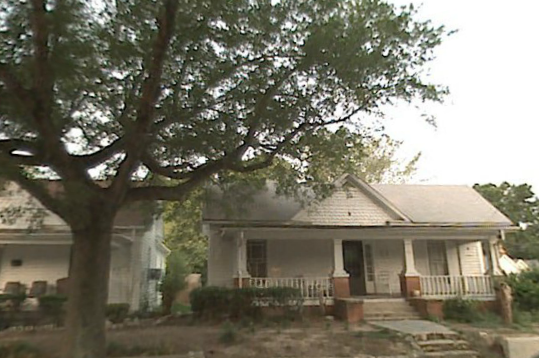 (Below in italics is from the 2004 East Durham National Register listing; not verified for accuracy by this author.)
Otis Rogers House. Intact, architecturally significant 1-story tri-gable house with Queen Anne decorative trim, including a side cutaway bay window with pendanted brackets with star motifs and gables with decorative wood shingles. All windows have decorative Queen Anne-style sash, and the bay windows have peaked lintels with sawnwork ornament. Weatherboard siding. The original porch has Craftsman posts. 1930-1940 CDs: Otis H. Rogers owner/occupant (superintendent)