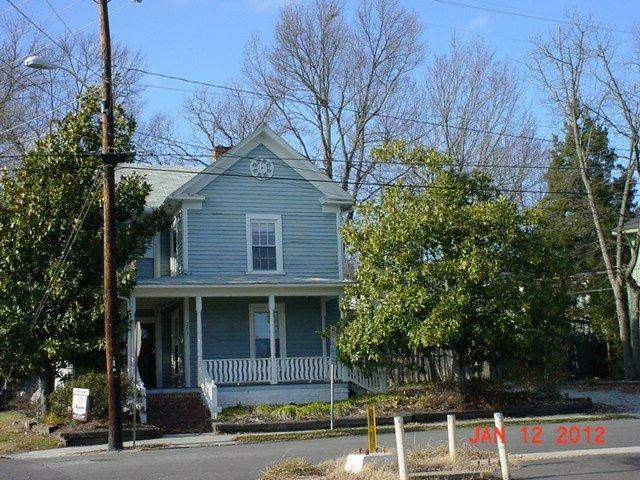 01.12.12 (DC tax office)
From the TP NR nomination:
Reported by a fonner resident of 205 Albemarle (formerly Jones St.) to be the Tinzen family home, this plain but handsome Neo-Colonial house, built c. 1910, exhibits characteristics of two stories with a cross-gabled roof and side hall plan. Decoration of the frame house is restricted to box cornices with returns, a two-light transom above at the entry, and turned posts on the less-than-full-facade porch.
Has been a commercial, for lease property for many years as of 2013.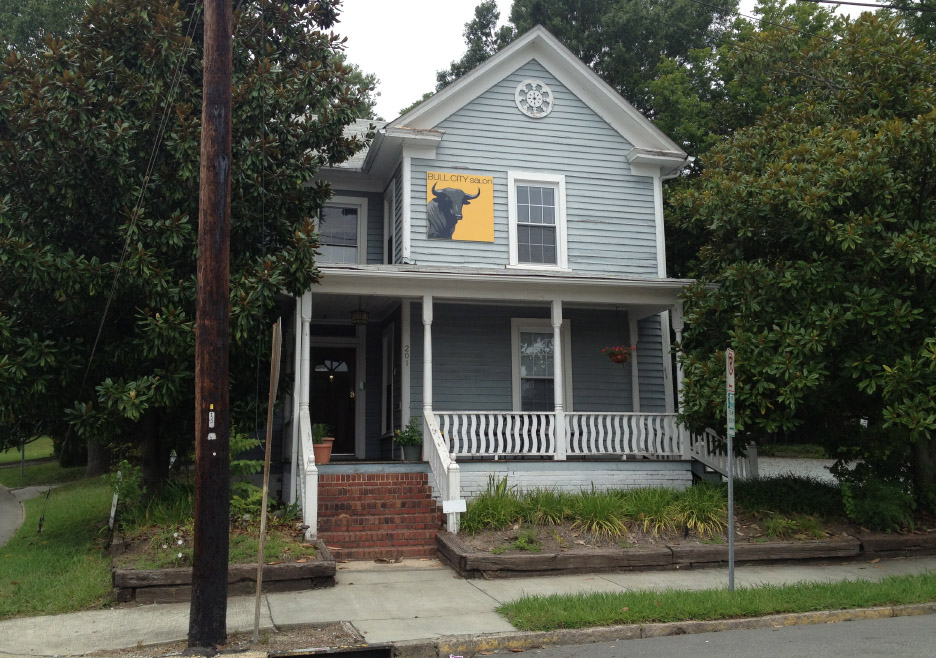 08.23.13 (G. Kueber)