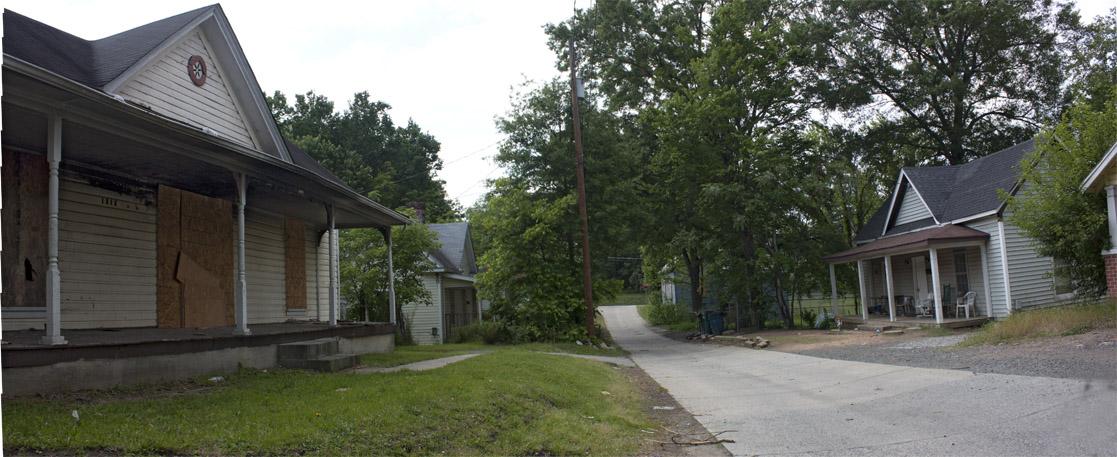 Photo taken from GK's post on Carden Alley.
(Below in italics is from the 2004 East Durham National Register listing; not verified for accuracy by this author.)
James Blackburn House. Intact 1-story tri-gable house with German siding, 4-over-4 sash windows, and a full porch with original turned posts with brackets. The gables have round ventilators with star motifs. 1913 SM. 1930-1940 CDs: James M. Blackbum owner/occupant (foreman, Durham Cotton Mfg. Co.).
C Shed. Ca. 1940. Shed-roof shed with metal siding.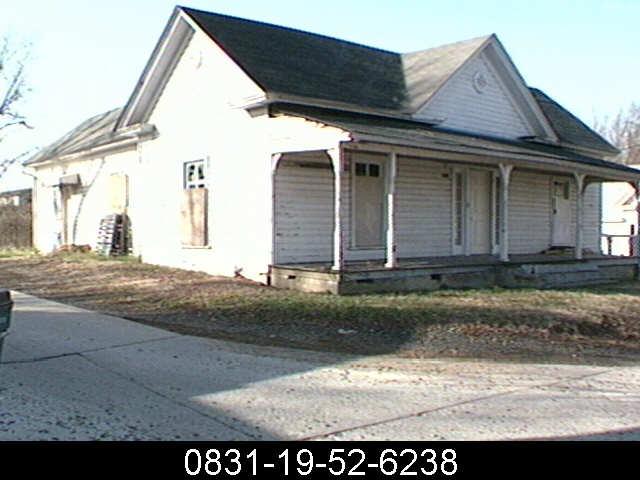 This home was likely built around 1913, on what was then called Wall St, and can be seen on this Sanborn Map (middle house on South side of Carden/Wall).  Notice that Carden Alley wasn't really a marked alley even, especially in it's N/S form. It was just a grouping of homes and company buildings in a straight line without any real name. You can see the original Carr United Methodist building in the bottom lefthand corner of this map as well.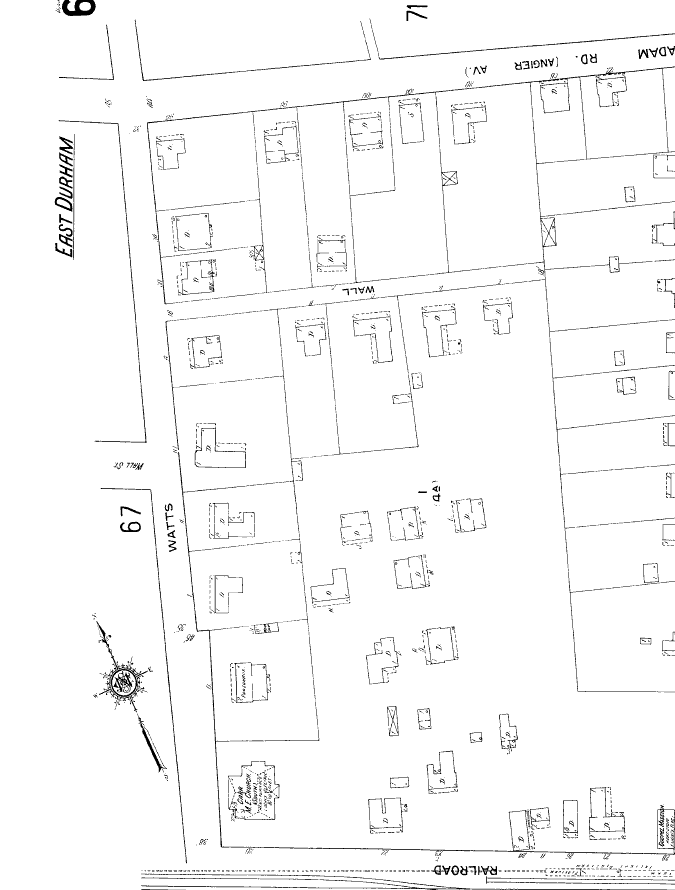 The Durham Cotton Maunifacturing Company owned most of the surrounding land.  It's safe to assume that James M. Blackburn was the foreman there (although his listed profession in the 1914-15 CD was just "foreman").  He lived in this home through at least the 1950s. The plot of land is listed in tax records as part of the Lillie Blackburn Estate, and is currently owned by Habitat For Humanity.