Several of you wrote me to alert me to the fact that Jeff Monsein, whose name you may recognize from ads for his "Aluminum Company of North Carolina," intends to tear down a contributing property in the Trinity Heights National and Local Historic district - a house that he has owned for some time at 1704 Markham Avenue. Per the agenda of the upcoming Historic Preservation Commission meeting, he intends to tear down the structure so that he can build a new structure in its place.

1704 West Markham Avenue was built ~1910-1911 by R.M Hobgood, who is listed in city directories as a postal clerk. He bought several adjacent lots in West Durham in the early 1900's for between $165 and $200 apiece. Because R.M. Hobgood is listed in city directories as living on Elizabeth St., he probably built this house as an investment.

The house changed hands several times after 1911 before being bought by W.G. Tate in May 1920. One of the city directories lists Tate as being an agent for Imperial Life Insurance Co. City directories list it as the home address of W.G. Tate, but a 1925 city directory also lists 1704 ½ as a grocery.

In 1933 W.G. Tate sold the house to Erwin Mills and moved to 1111 Broad St; the house appears to have been a rental house for the remainder of its life on West Markham. The house passed to Burlington Industries Foundation in 1965, after Burlingotn Industries took over Erwin Mill; the company gave the house to Duke University the same year. Duke owned the house from 1965 to 1979.

The house was originally L-shaped with two front rooms separated by a central hall. Behind the parlor on the left (as you came in the front door) were two more rooms, which could also be reached from the rear of the central hall via a porch that stretched the length of the house, alongside the back two rooms. There were fireplaces in the front parlor and in the room directly behind it. This is a fairly typical pattern for the single story, 'triple-A roofline' houses built throughout Durham in the early 20th century. They typically varied in the existence and size of the wing extending back from the front hall-and-parlor.

Frequently, these houses were expanded by enclosing the rear porch along the wing with various types of shed roof additions, additional wings, etc. At some point, the 1704 Markham was expanded in this way, adding another room, a bath, and an extension of the back room. This back room may always have been used as a kitchen, but it is also possible that it was used as the "grocery" in the mid-twenties. Or, possibly, one of the newly enclosed porch rooms was the "grocery" at 1704 ½ College Road.

In 1979, Duke sold the house to Joe Sica, who owned a large amount of rental property near Duke campus. Joe Sica sold the house in 1992 to Jeff Monsein who rented it until 2006.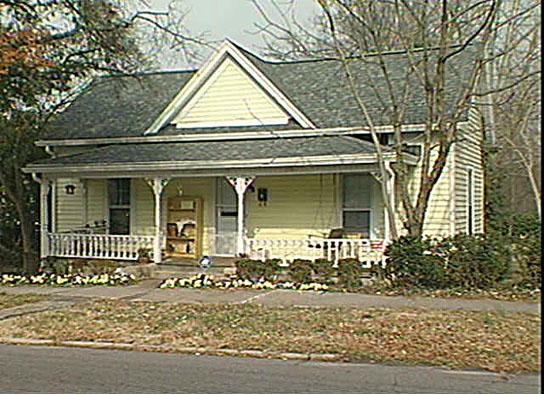 1704 Markham, mid 1990s.

By 2007, the house had been empty and boarded for some time. I profiled it here when it became clear that Mr. Monsein intended to tear the structure down to replace it with something larger.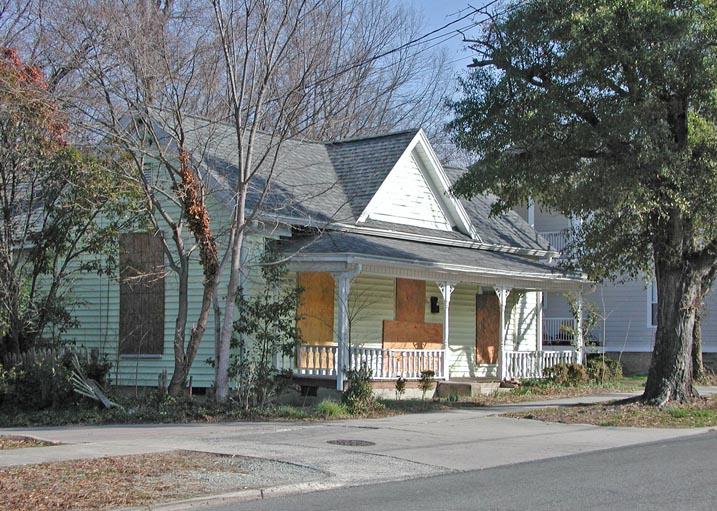 1704 Markham, January 2007.

One reason why we have local historic districts is to maintain the historic assets of the neighborhood as infill occurs - thus Duke's very nicely done Trinity Heights infill project has raised the property values in Trinity Heights over the past several years. While existing property owners can benefit from other people's (Duke's) substantial investment in the neighborhood, they may also decide to neglect and/or destroy historic structures in the neighborhood because doing so increases their personal gain (which accrued to them through no work/investment on their part. But it also creates a negative effect on the neighborhood.

For those who like things in economic terms, it's externalities - accepting a positive externality as your property value increases due to the investment and work of other property owners in the neighborhood should not be 'paid back' by creating a negative externality for others by neglecting and destroying historic structures.

I hope that the HPC delays the demolition for a year. Unfortunately, this is the most they can do. Because we, as a state, have poor historic protections, the most that our city government can do is a (maximum) one year delay.

Update 2009:

At that the time I wrote this post, I focused primarily on the weakness of our local historic district ordinance - its inability to prevent demolition of any structure rather than simply delay demolition for a year. In February 2007, the historic preservation commission approved a one year delay prior to the demolition of this house.

However, as I've said before - and others have said when I've expressed my consternation over our hamstrung preservation ordinance - it's better than nothing.

In this case, the delay turned out to be considerably better than nothing. The time afforded by the historic preservation commission delay allowed John Schelp and Carrie Mowry to persuade Jeff Monsein to give the house to a person who would move it and restore it. John Martin read about the house here and began to explore the possibility.

John Martin writes:

"I originally got interested because I had two lots behind my (now former) house on Club, and it seemed like a no-brainer. I called David Parker, the contractor, to go look at the house on Markham with that in mind. He told me, 'if you decide you're not interested, I might be.' His lot at 2100 W Knox St was about a half acre, very deep, but not wide. He had been thinking for a long time about subdividing it and building a house on the back part facing out on Edith St."

"We looked at the house with Carrie Mowry. I asked David what he was interested in doing if I passed on it, and he mentioned his lot. So, Carrie, David, and I went over and looked at it. To make a long story short: Edith St. seemed like a better location on any number of grounds. It was closer to Markham; the house fit the neighborhood; ultimately the house fixed up would be worth more on Edith St. than on Linfield Dr. (behind Club)."

It took awhile to put together all of the necessary arrangements. To Mr. Monsein's credit, he did not demolish the house in February 2008, when he was legally able to do so. He delayed his plans until April 2008, when John Martin had engaged Kountry Boy house movers (who have done every house move I've been involved with around here,) secured all of the endless permits and permissions from the city, purchased the lot, etc.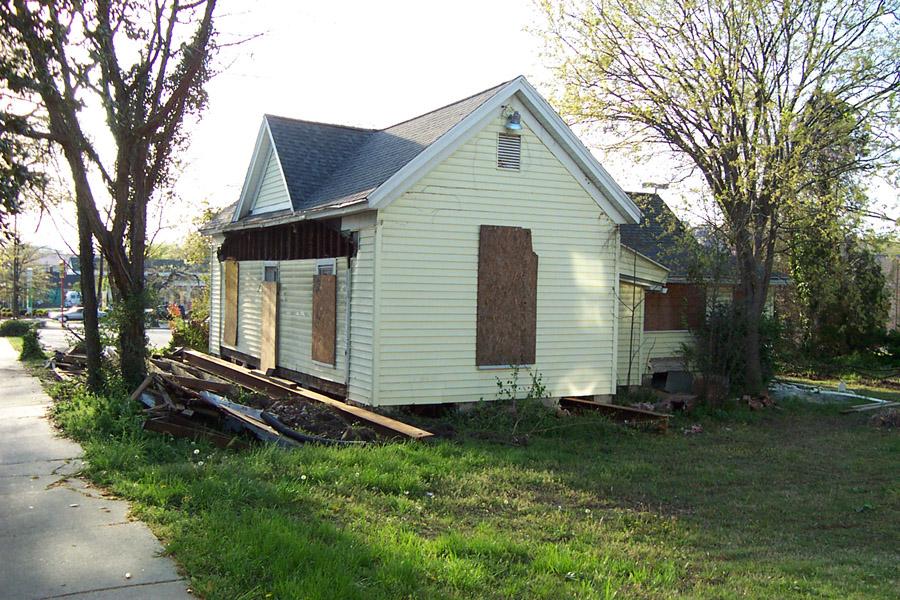 1704 Markham, ready to move, 04.10.08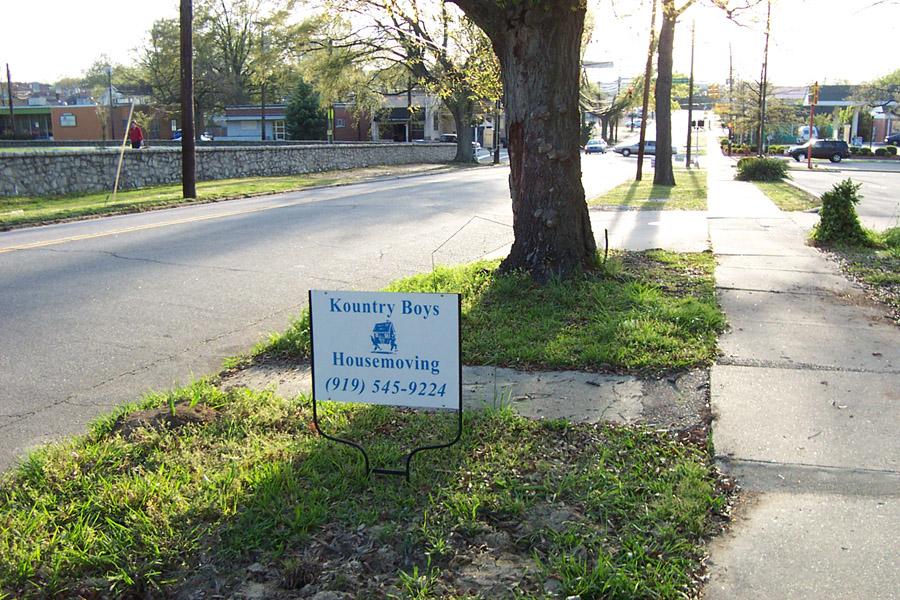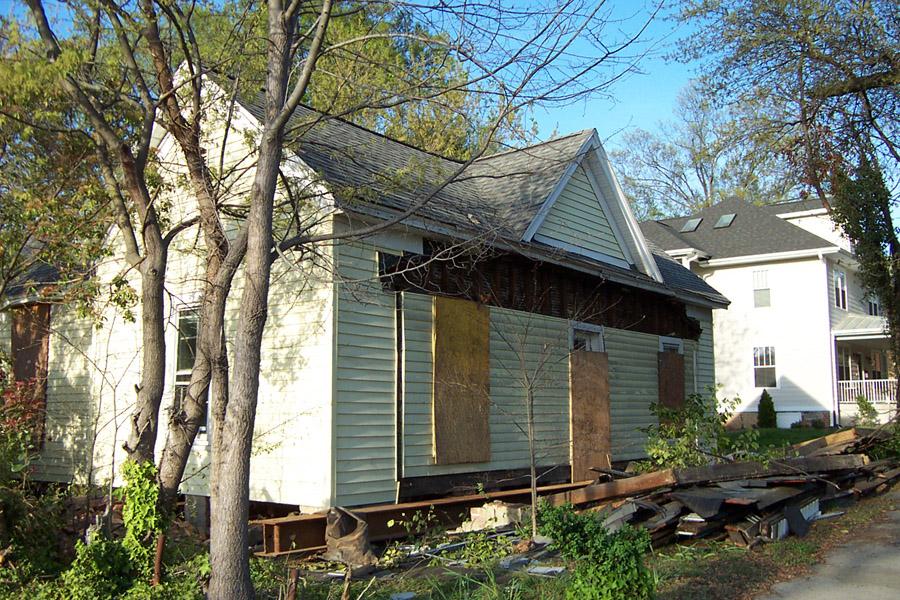 1704 Markham, ready to move, 04.10.08

The house was moved on May 18, 2008 from Markham Ave. to Edith St. Media attention led to a reasonable crowd of people on hand to watch the big move. (The back wing of the house had been moved prior to the photos I took below.) The later porch-enclosure portions of the house were not moved.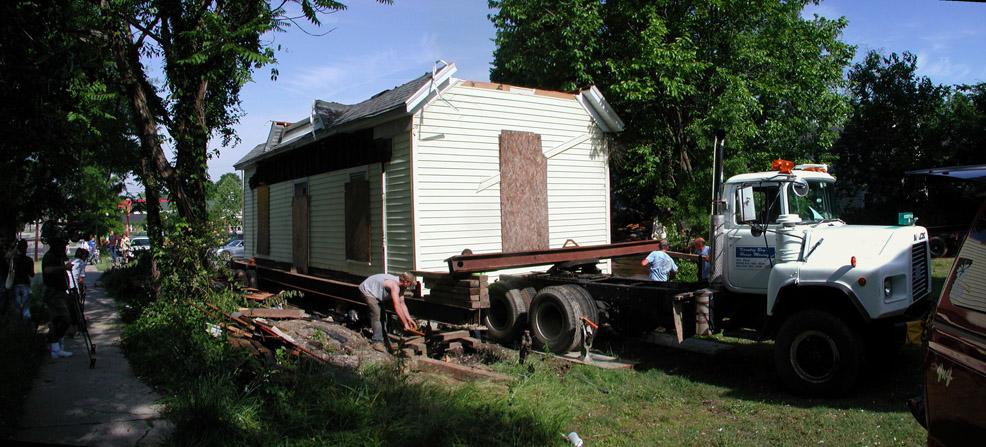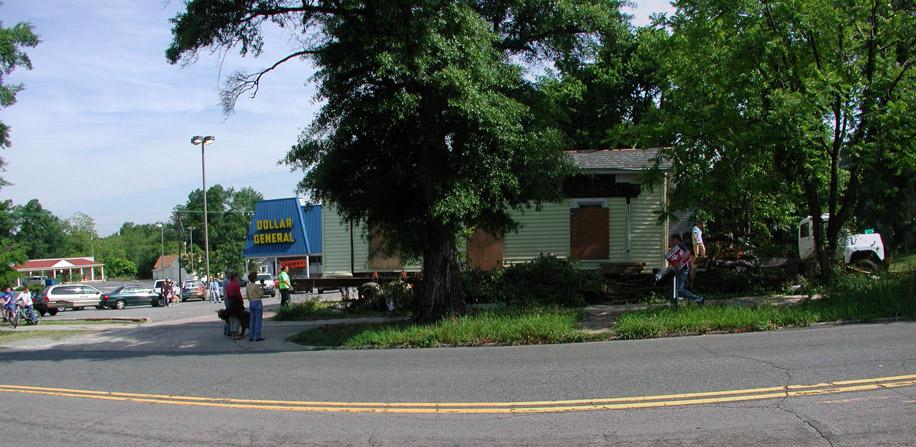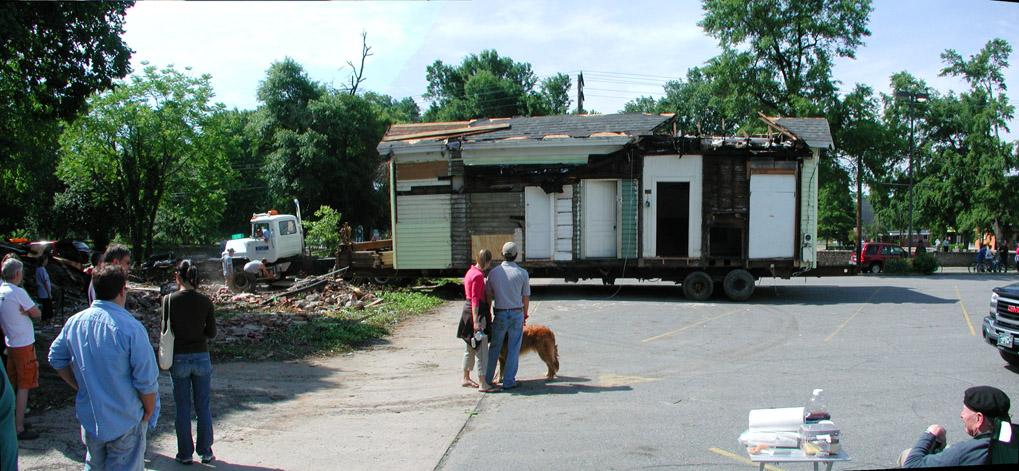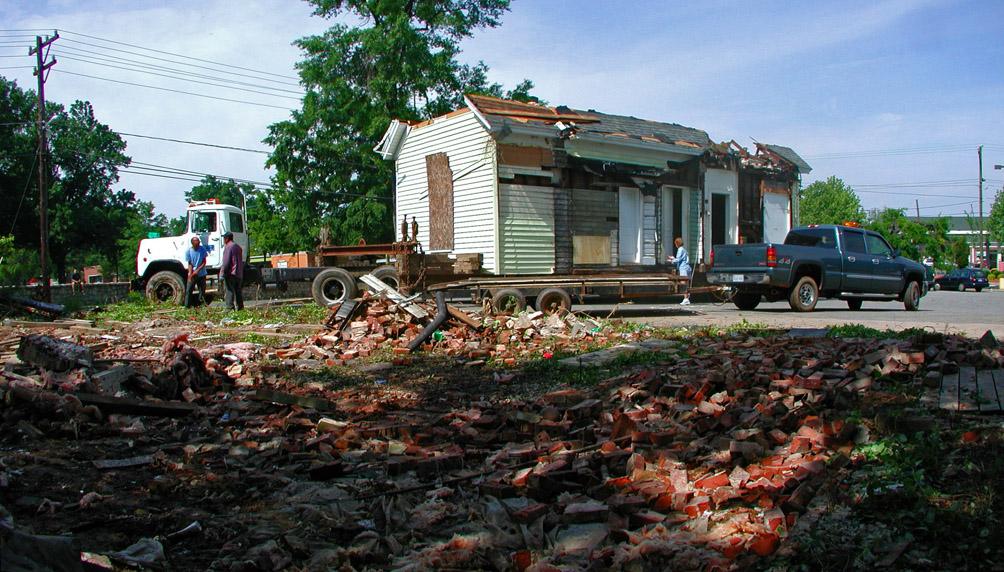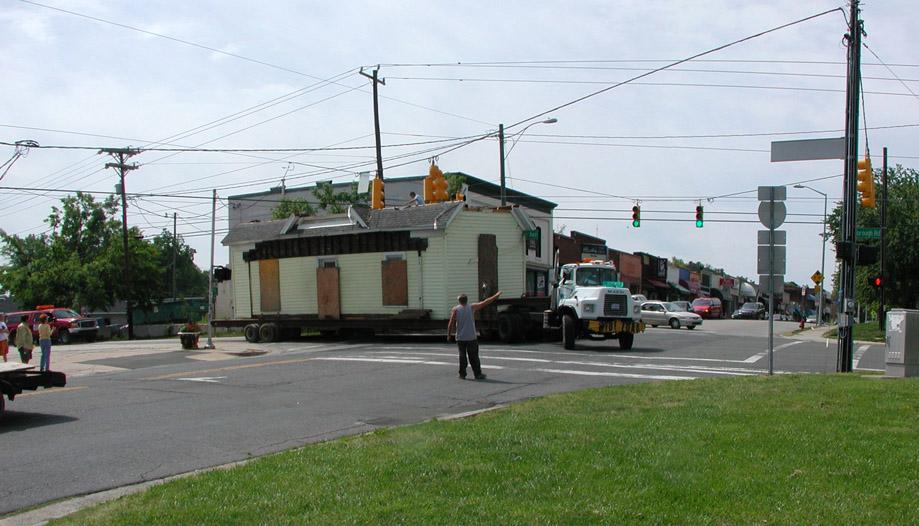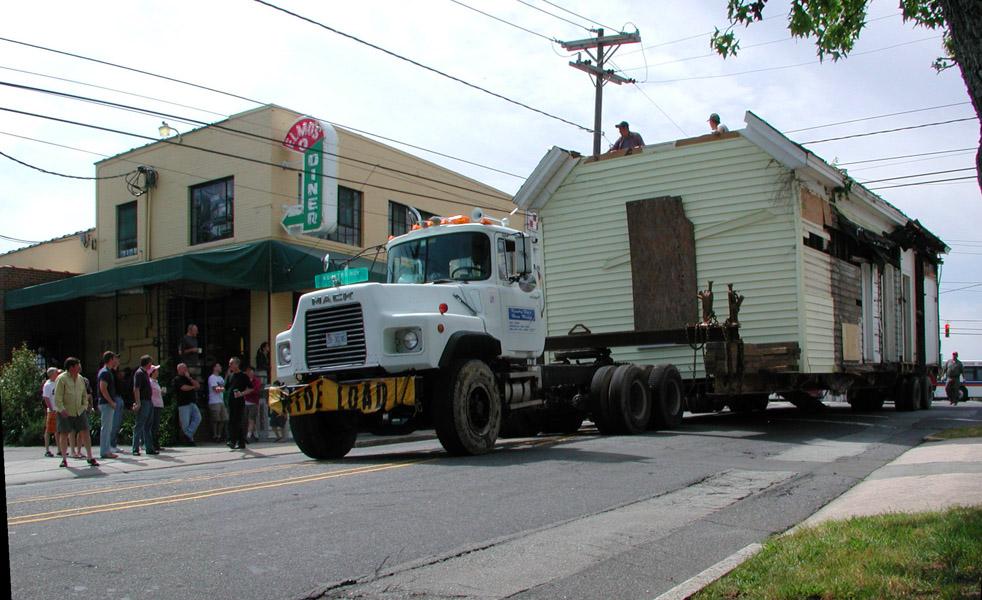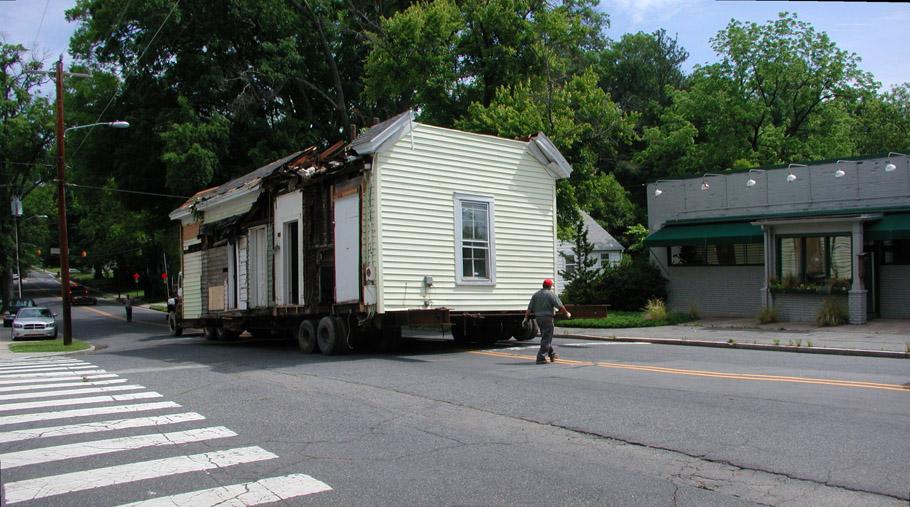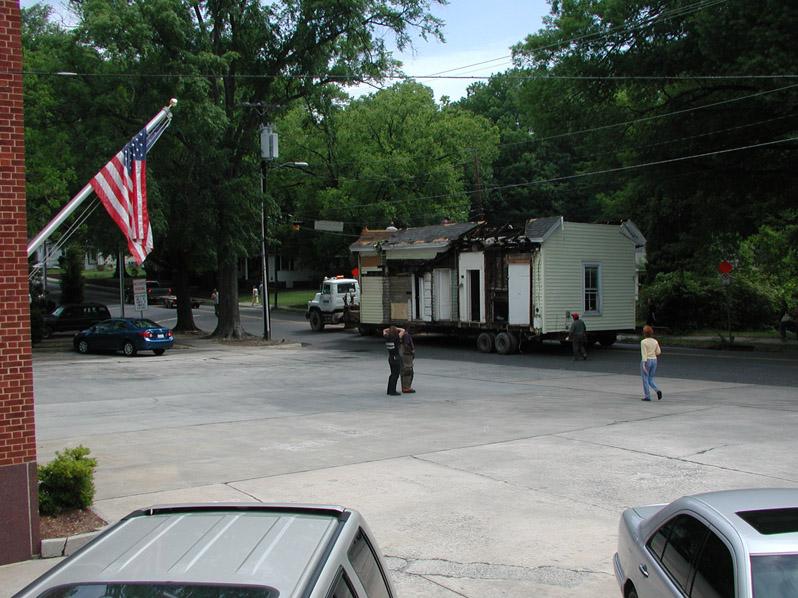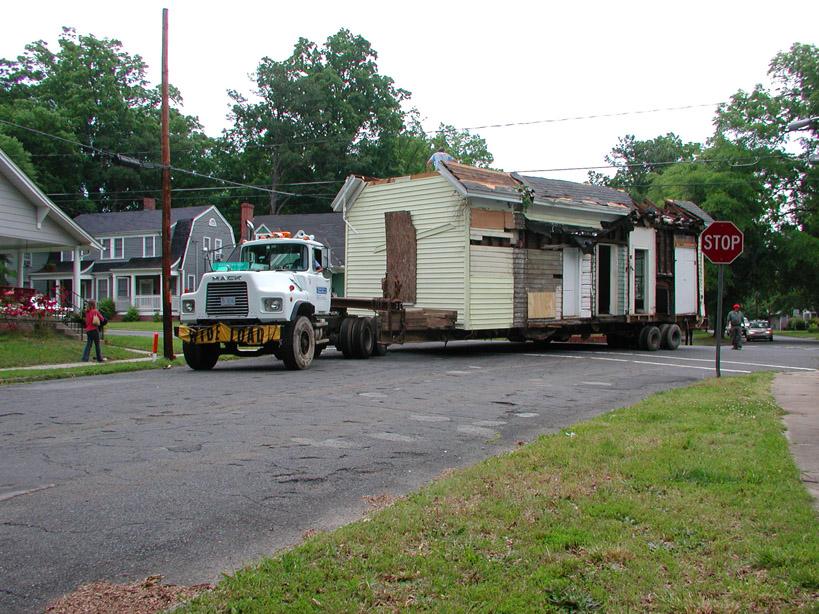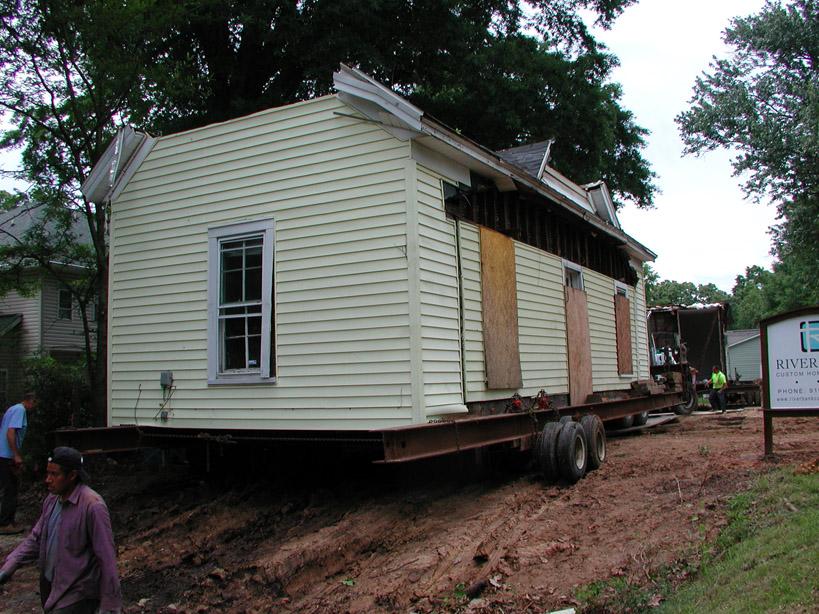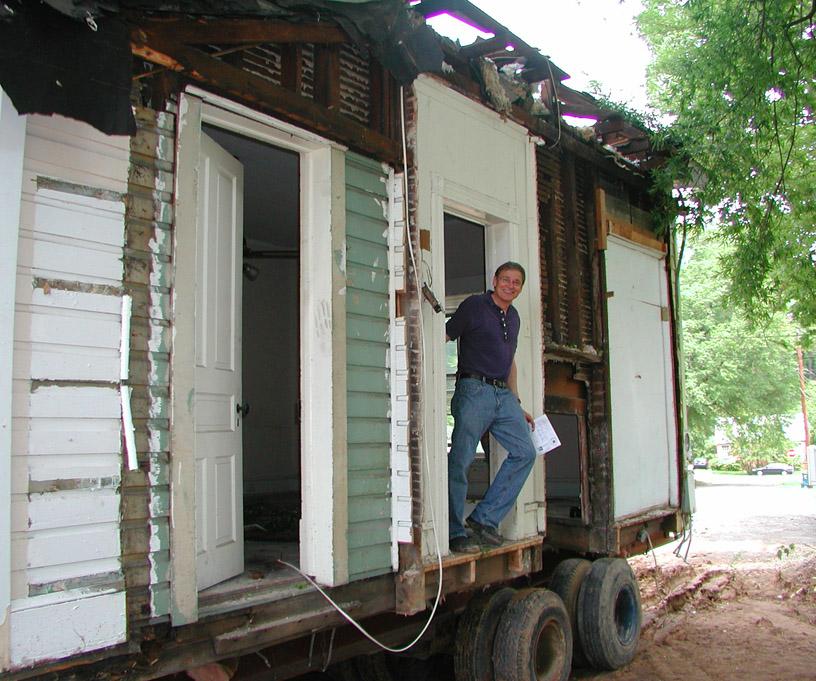 Monsein was left with a vacant lot at 1704 West Markham, which he used to erect a new traditional-ish style house for rental.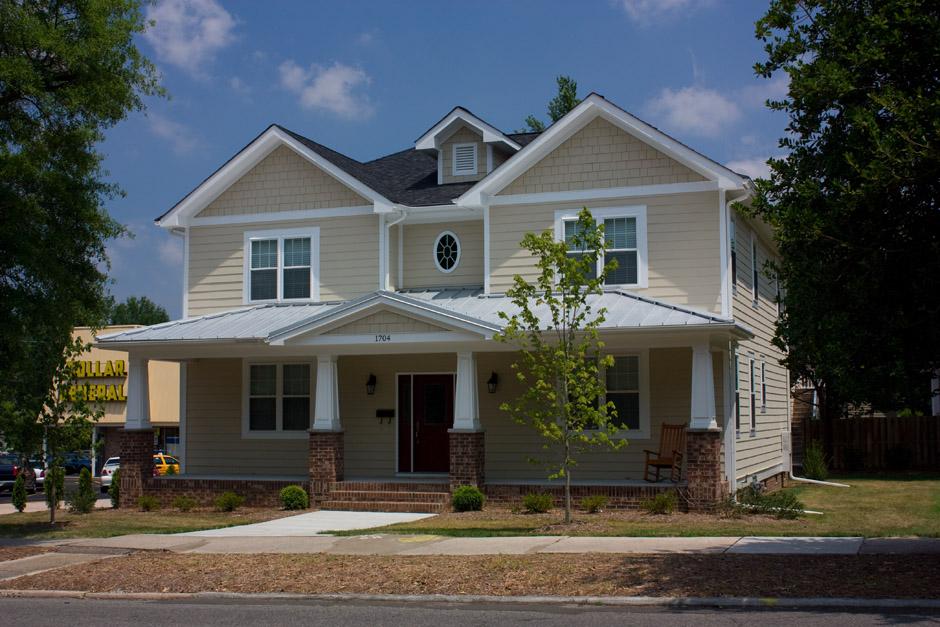 1704 West Markham, 06.12.09.

The original 1704 West Markham is now 1001 Edith Street - happily renovated.