1617 SHAWNEE STREET - The Alfred Henderson King House
The Alfred Henderson King House, 1617 Shawnee, Durham. Designed and built by T. W. Wilkinson in 1957. Essentially a multi-level ranch house in structure and style, the King House is four separate levels with a central stair, alternating back and forth between public and private areas. Sold to Nixon advisor Nicholas H. Morley, who used it while in town for the Durham Rice Diet. Sold to Walker L. and Martha Pruitt. Sold to 1978 to Jack and Judith M. Keene. Sold in 1987 to Michael and Rosalind Harris. Sold in 1990 to Victoria Mask.
In tours
Last updated
Sat, 08/04/2012 - 6:24pm by gary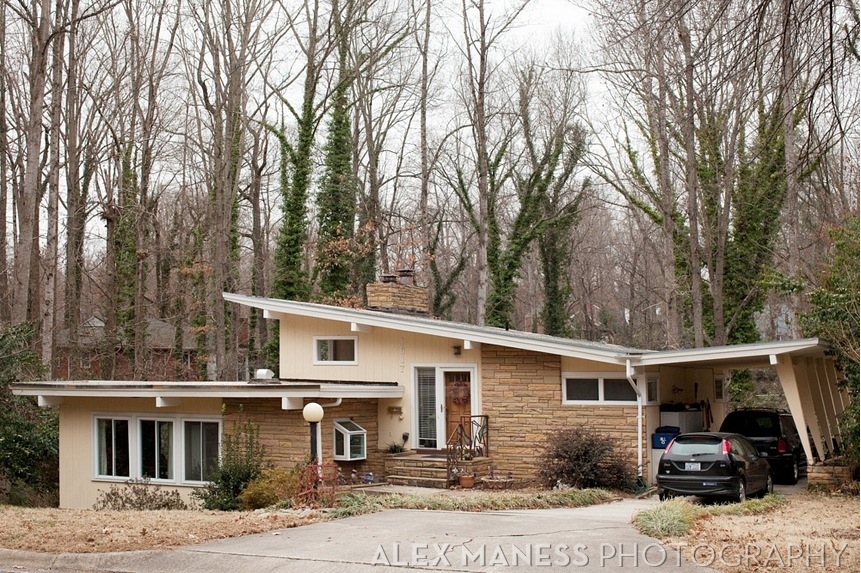 1617 Shawnee Street, 2011
Alfred H. King House
1617 Shawnee Street
1957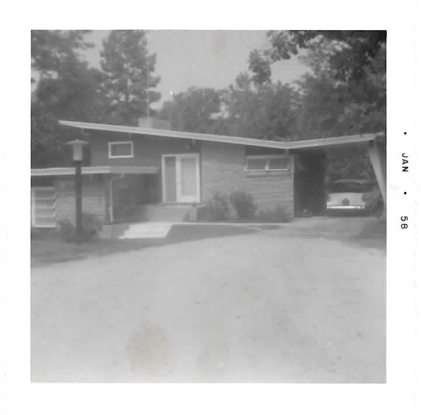 Undeveloped until the middle of the twentieth century, the southeastern portion of the Duke Park neighborhood around Hollywood, Anita, and Shawnee Streets is notable for a cluster of modernist houses built in the 1950s and 1960s. Much of this area was owned by developer and builder T. W. Wilkinson, who at the time lived in the neighborhood in a home he built for himself and his family at 406 East Markham Avenue (see entry on this house, also on the tour). Wilkinson either sold the lots to clients and worked with them to build custom houses, or in some cases, designed and built individual homes before selling them.
One of the most striking of Wilkinson's custom homes in this vicinity is the house at 1617 Shawnee Street. Built in 1957 for the Alfred H. King family, the modernist structure of redwood and Tennessee Crab Orchard stone consists of four alternating levels and a carport under a butterfly and flat roofs, situated on a sloping landscape and surrounded on two sides by native conifers and deciduous trees. The walls of the house are filled with a multitude of awning and picture windows, allowing a direct interplay between the dwelling and the natural world.
This house was completely up-to-date for 1957 and looks as if it could have been featured in a Better Homes & Gardens issue of the day. Young families in the 1950s found themselves looking for homes that offered ease and convenience in an interior plan; little decorative detail; and an indoor-outdoor unity that offered a relationship with nature. Unlike their Victorian ancestors, they cared little for decorative details but rather wanted houses that reflected the youthful vitality of postwar America. California and West Coast living set the trends, and 1950s' consumers nationwide clamored for the sunny frivolity embodied in the California contemporary style.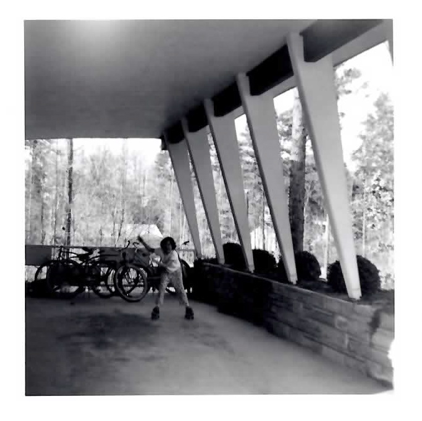 Alfred H. King and his family were already Duke Park residents and had known Wilkinson as a neighbor and friend when they purchased the Shawnee Street lots from him in 1956 and 1957 and commissioned him to build their new home. Rarely working with an architect, Wilkinson read widely and was a passionate and experimental self-taught student and practitioner of the built environment. He was a great admirer of Frank Lloyd Wright, who championed an organic architecture in which the building and its surroundings blended in perfect harmony.
Alfred Henderson King (1920-1992) was born and raised on North Driver Street in East Durham, the son of J. Robert and Luna B. King. Al's father operated Crabtree Pharmacy at the corner of South Driver and Angier, and after graduating from UNC-Chapel Hill in 1942 with his pharmacy degree and then serving in the U.S. Navy, Al King returned to Durham to work with his father at the pharmacy. He met Jane Barbee (1923-1997) while she was still a student at Durham High School. Jane was the daughter of Harvey Clyde Barbee and Lula Gray Baker Barbee and was also a Durham native, growing up on Buchanan Boulevard overlooking Duke University's East Campus. The couple was married in Durham in 1942 and began their family after King returned from the war. Their three children were born in Durham in 1947, 1948, and 1952. The family resided for several years on East Markham Avenue before commissioning the Shawnee Street house.
Essentially a multi-level ranch house in structure and style, the King House is four separate levels with a central stair, alternating back and forth between public and private areas. One enters the house on the upper level through a solid door with a large single-pane sidelight, where beyond the entry foyer are located three bedrooms (one for each of the King children) and a bath. The main living area is found down the first flight of stairs. A small kitchen is contained in a room on the left (originally decorated with bright yellow and black wallpaper and pine cabinets), while the rest of the floor is a expansive open dining and living space filled with large windows overlooking the wooded landscape. Another dominant feature of the space is the Crab Orchard stone fireplace found along the interior wall, with its wide chimney rising up and out through the center of the house.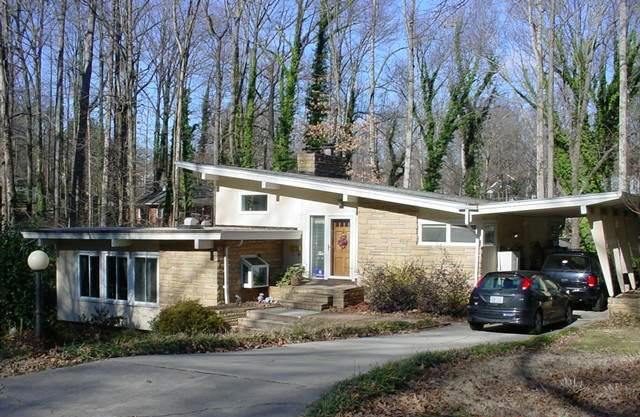 The next floor down contains the master bedroom and bath, opening onto a porch and deck, as well as storage and laundry areas. And finally, the lower floor was the one most important to the King family. Essentially a multipurpose recreational space, this large, cool room connected directly to the outdoors. This room had a parquet dance floor and a comfortable bar and was decorated with a hand-painted seascape on the wall. The Kings had Witherspoon Rose Culture landscape the grounds, and dozens of large azaleas were planted beneath the tall trees. A slate patio was short walk across the wooden bridge.
After his father's death in 1969, Al King continued to own and operate the Crabtree Pharmacy. He had no intentions of selling his house, but one day in the spring of 1973, while he was doing some painting in the kitchen, a man walked up to the house and rang the bell. The man asked Mr. King if he wanted to sell his house. He replied that he had no intentions of selling the house. According to King's son, the man then offered King much more money than the house was worth, and King sold the house on the spot. The man mentioned that he owned 8 or 10 houses all over the world, and he gave the condition that the Kings must be out of the house within 30 days. He needed it right away. The Kings sold many of their possessions in a yard sale on a subsequent weekend and moved to a trailer on some property they owned in Hillsborough.
The deed shows that the house was sold to "Morley Realty Corporation, a Florida Corporation." Neighbors who moved next door in 1974 said the house was owned during this period by Charles "Bebe" Rebozo, President Richard M. Nixon's friend and real estate investment advisor. "Everyone in the neighborhood knew that Bebe Rebozo was using the house," they said. "After he left, we found 21 phones in that house." Records indicate that Morley Realty Corporation was formed in Florida in 1963 with Nicholas H. Morley as their registered agent. There was certainly a connection between Morley, Rebozo (also a Florida real estate developer), and Nixon (The Washington Post reported that Morley traveled to South America along with Pat Nixon in March 1974.), though there seems to be a simple explanation to the story, rather than a mystery. Morley Realty Corporation sold the house in 1977, and the next owner, Walker Pruitt, said that Morley bought it simply to live in while in Durham on the Rice Diet program.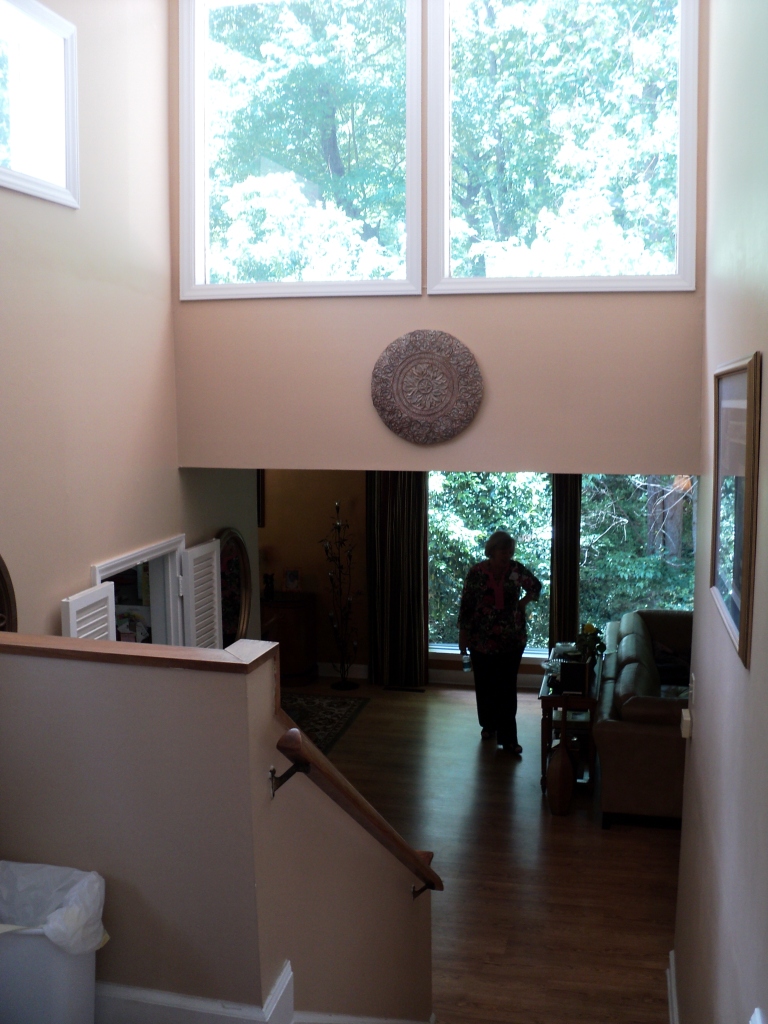 Since 1977, the house has had three other owners before being purchased by the current owner in 1990. It has been a home she has loved for over 20 years. She has made a few tasteful alterations to the house, enlarging the bathrooms and adding a window to the bathroom on the upper floor to bring a greater openness into the entryway. She added a deck off the main living area so that she could more easily go outside from that space to enjoy the garden. Her lovely artwork and the antiques and special pieces of furniture she has give the home a happy warmth. This mid-century modern home continues to be as comfortable and attractive today as it was fifty years ago.