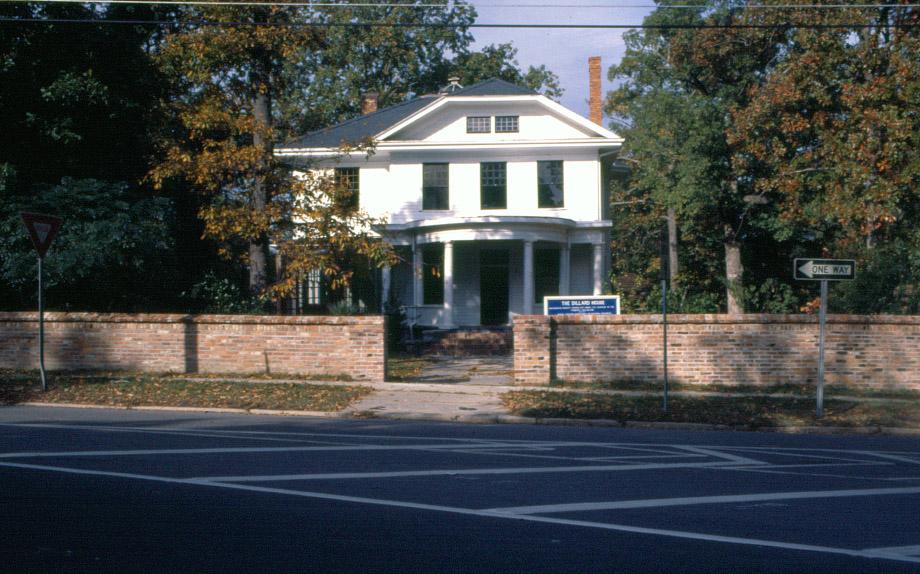 1981
In 1917, the Duke Land and Improvement Company constructed this two story frame house for Richard E. Dillard. As one of the earliest houses built north of the Norfolk and Western Railroad tracks on this major entrance to the city, the Dillard House is characterized by its handsome design, solid construction and prominent location, all of which were intended to proclaim the im- portance of its owners.
Dillard's business interests included livestock, real estate, paper manufacturing and banking.
This well executed example of the popular Colonial Revival style is the only house in Durham known to have been designed by the prominent architectural firm of Milburn and Heister Company. [N.B. - the Teer descendants claim that the Teer House on Roxboro Road was designed by M&H, and Yancey Milburn, as principal of M&H in the late 1920s, designed his own house on Vickers Avenue.]
The self-contained, boxy form of the Dillard House is distinguished by the large convex portico supported by Doric columns. In contrast to the neoclassical elements, the roofline incorporates deep eaves, a gently sloping hip roof and tall chimneys. The interior was greatly altered when the house was converted to apartments in the 1950s. Restoration of the house began in 1977 after it suffered deterioration from neglect and vandalism. In 1978, the Dillard House was listed on the National Register of Historic Places.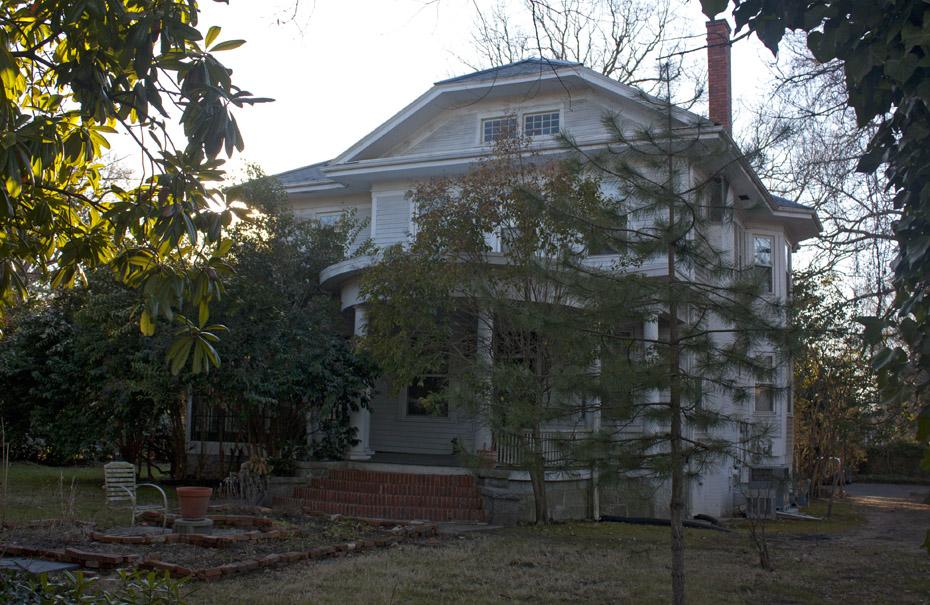 02.12.11