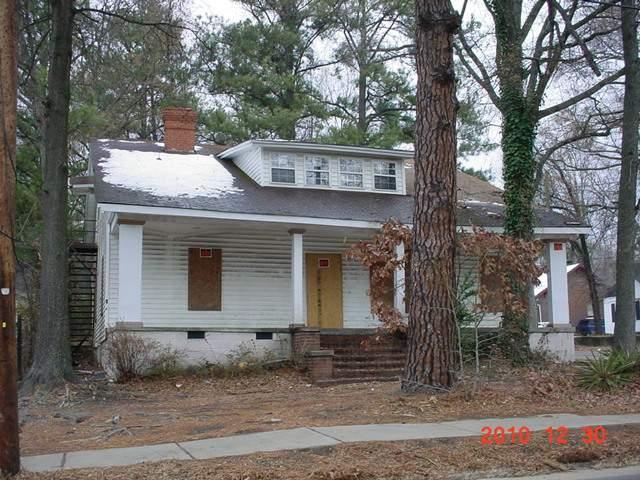 (Below in italics is from the 2004 East Durham National Register listing; not verified for accuracy by this author.)
William Muellerschoen House. 1 story side-gable bungalow with a front shed dormer window and a full engaged wraparound porch. Alterations include all-over vinyl siding, replacement sash windows, enclosure of the side section of the porch as a room, and replacement porch posts. Wm. F. Muellerschoen bought the lot in 1912. DB 45, 59. 1935-1940 CDs: Wm. Muellerschoen owner/occupant (machinist). 1937 SM. 
This house was purchased in 2006, and had some fairly major renovations happening by mid 2007, including all new replacement windows and brand new porch railings. A photo from the end of 2010 shows the home boarded up, which it remained to be on 08.05.12 when I visited the house.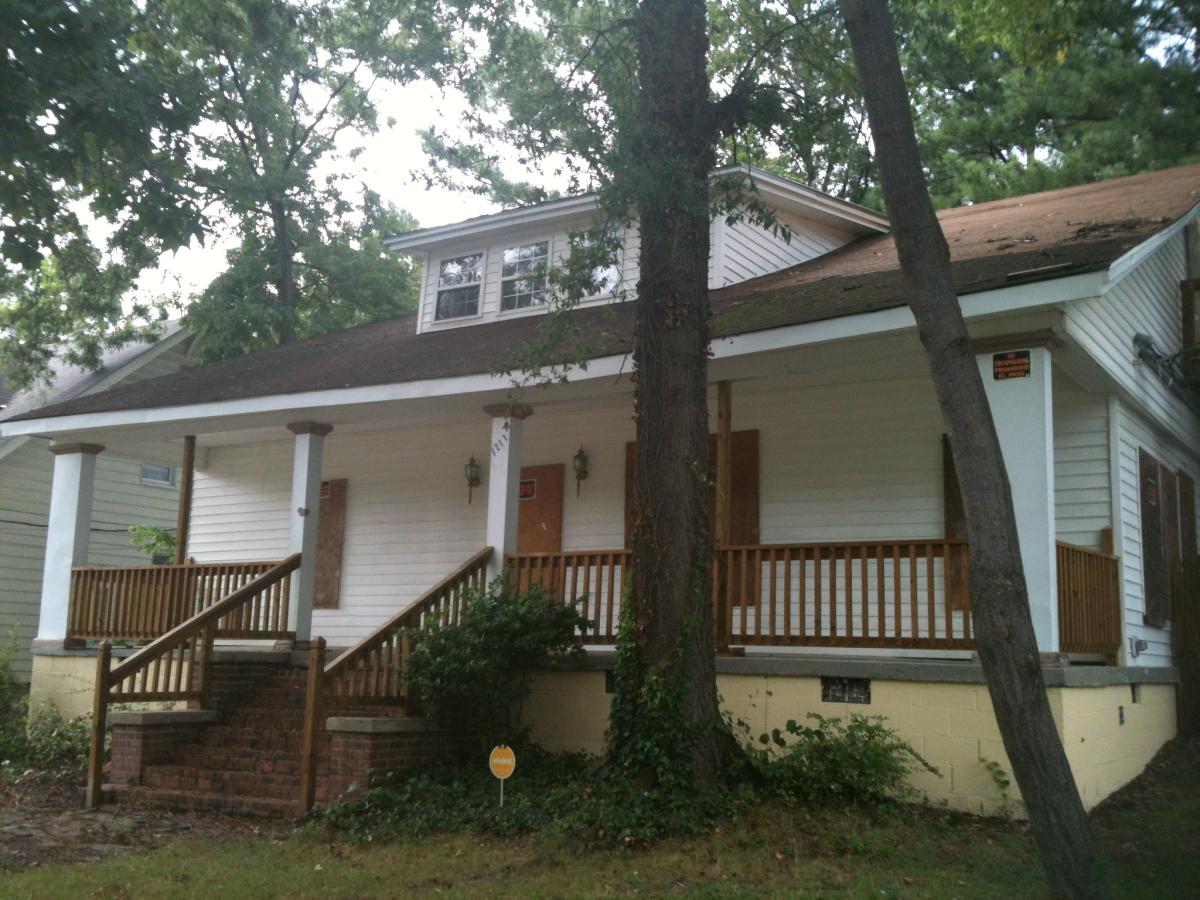 Photo taken 08.05.12