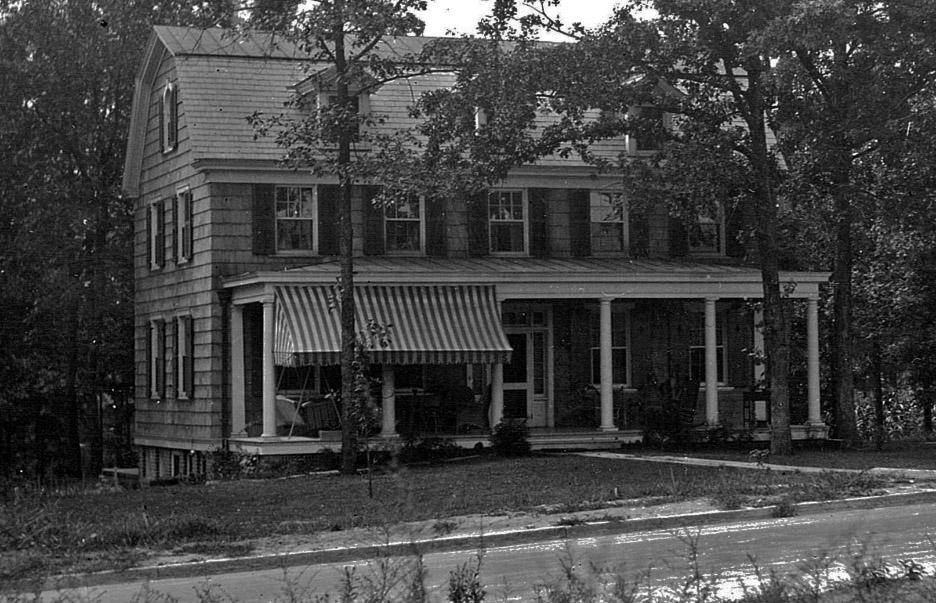 1929
(Courtesy Andrew Sprouse)
The house at 1212 Arnette Avenue was built by/for Thomas C. Atwood in 1928. 
The Durham Architectural Inventory states:
The only residence that the noted architect Arthur C. Nash designed in Durham is this two-and-one-half story Colonial Revival style dwelling executed for Nash's partner, Thomas Atwood. The combination of the exterior sheathing of cedar shake shingles and the gambrel roof covered in slate and raised seam tin is not repeated in Durham. Th three bays of attic dormers contrast with the lower five-bay facade and create a rhythm with their alternating regular and segmented pediments. Solar panels were installed on the south gambrel end of the house in the 1970s.
Atwood was an engineer from Massachusetts who moved to Chapel Hill in 1921, where he formed T.C. Atwood Organization. He established a partnership with Arthur C. Nash (Atwood and Nash) and, by the 1930s, with H. Raymond Weeks. (Atwood and Weeks.) 
By 1946, his widow, Mrs. Grace Atwood, is noted as the resident of the house. Watts Hill, Jr. was a later resident of the house.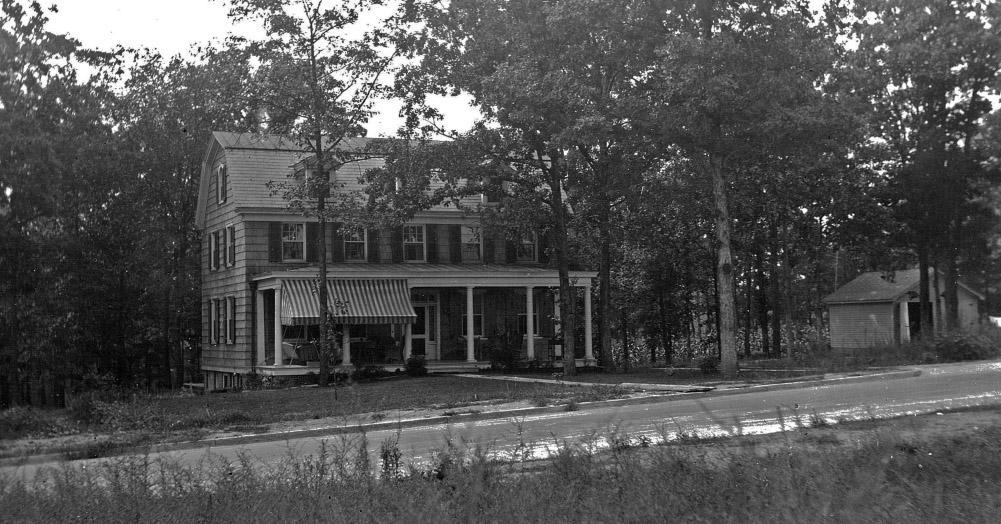 From a bit farther away, 1929
(Courtesy Andrew Sprouse)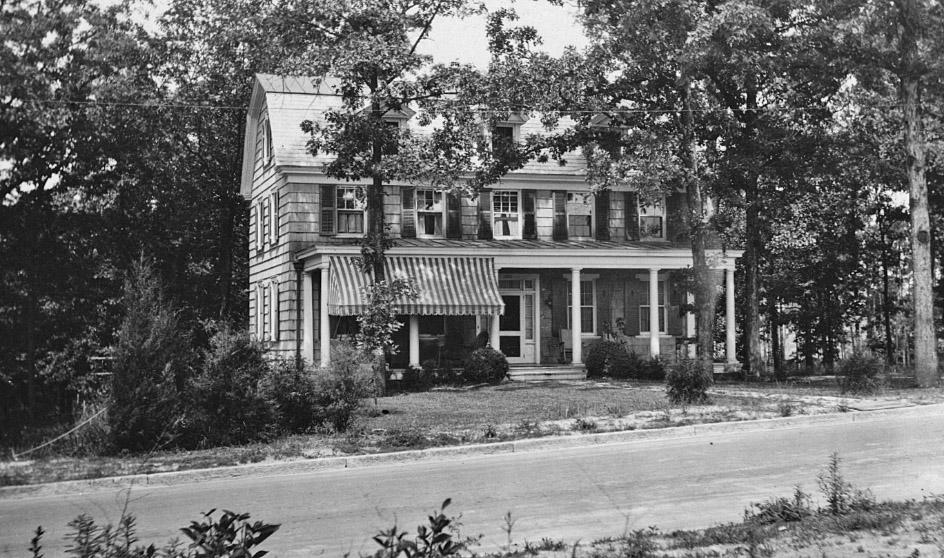 1933
(Courtesy Andrew Sprouse)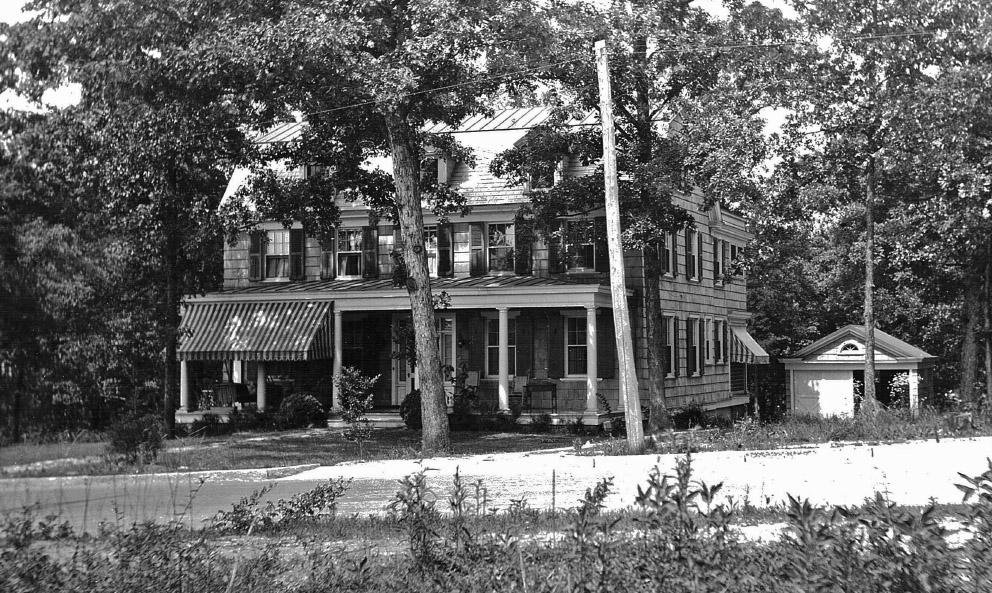 1933
(Courtesy Andrew Sprouse)