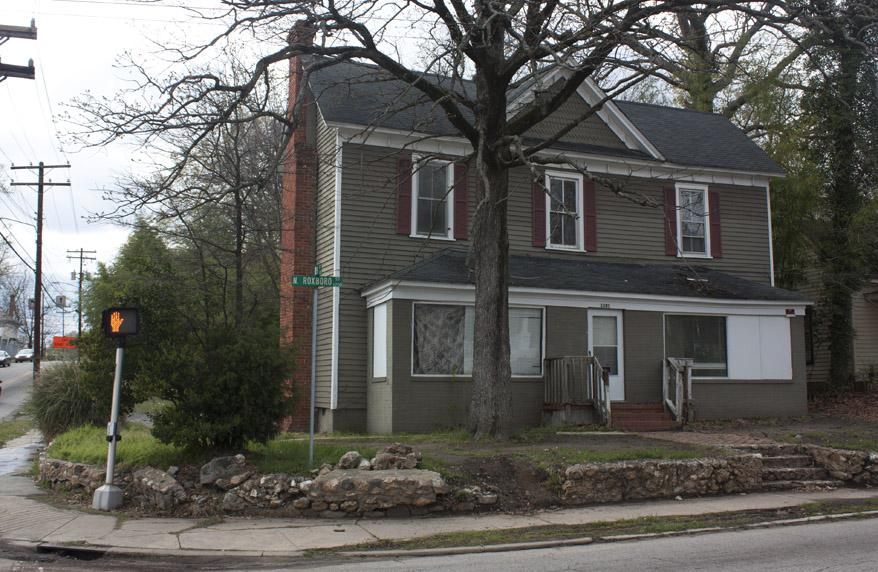 1201 North Roxboro, 03.28.11
(Photo by Gary Kueber)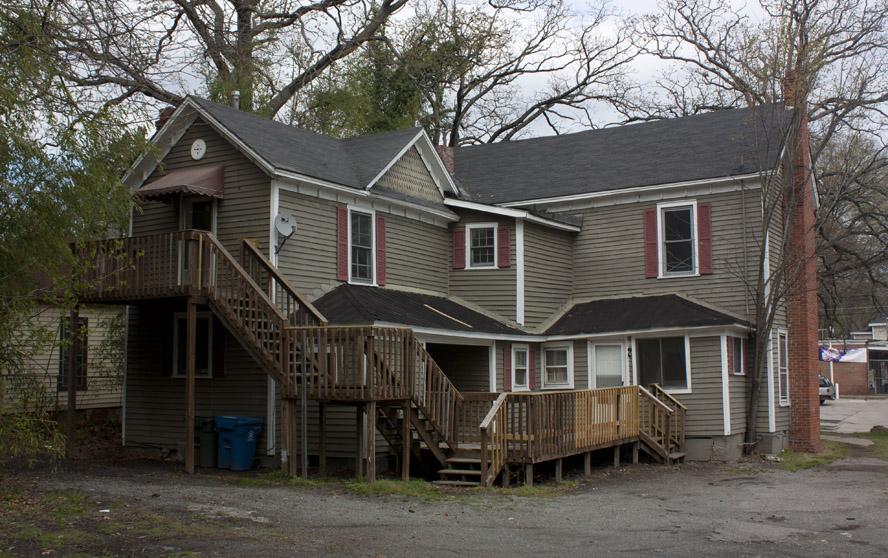 1201 North Roxboro, rear, 03.28.11
(Photo by Gary Kueber)
This house was purchased by Reinvestment Partners in 2011 and renovated as office space. The rear wing visible in the second picture above was removed and replaced.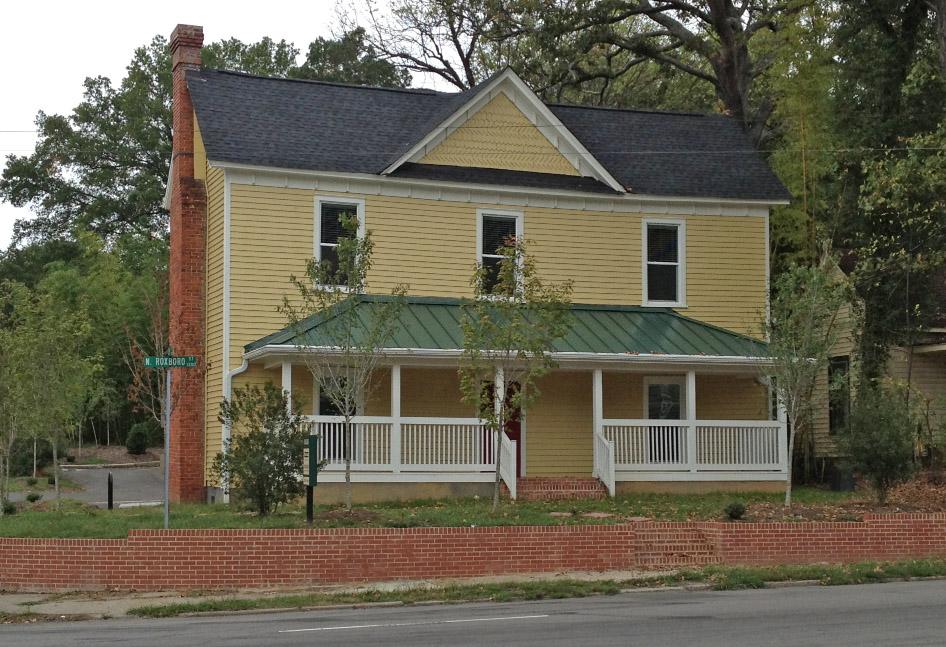 10.18.13
(Photo by Gary Kueber)
UPDATED: February 2019
When local nonprofit Reinvestment Partners purchased this property in 2011, it was being used for drug dealing and prostitution. For four consecutive years there were over 500 "911" calls to the Durham Police at this intersection alone.
After extensive renovations, it is now a fully renovated 2500 sq ft office building that houses the Sunrise Recovery Resource Center. Reinvestment Partners renovated the property in part with funding from the City of Durham, Citi Foundation, and PNC Bank.