35.974133898374, -78.906018834821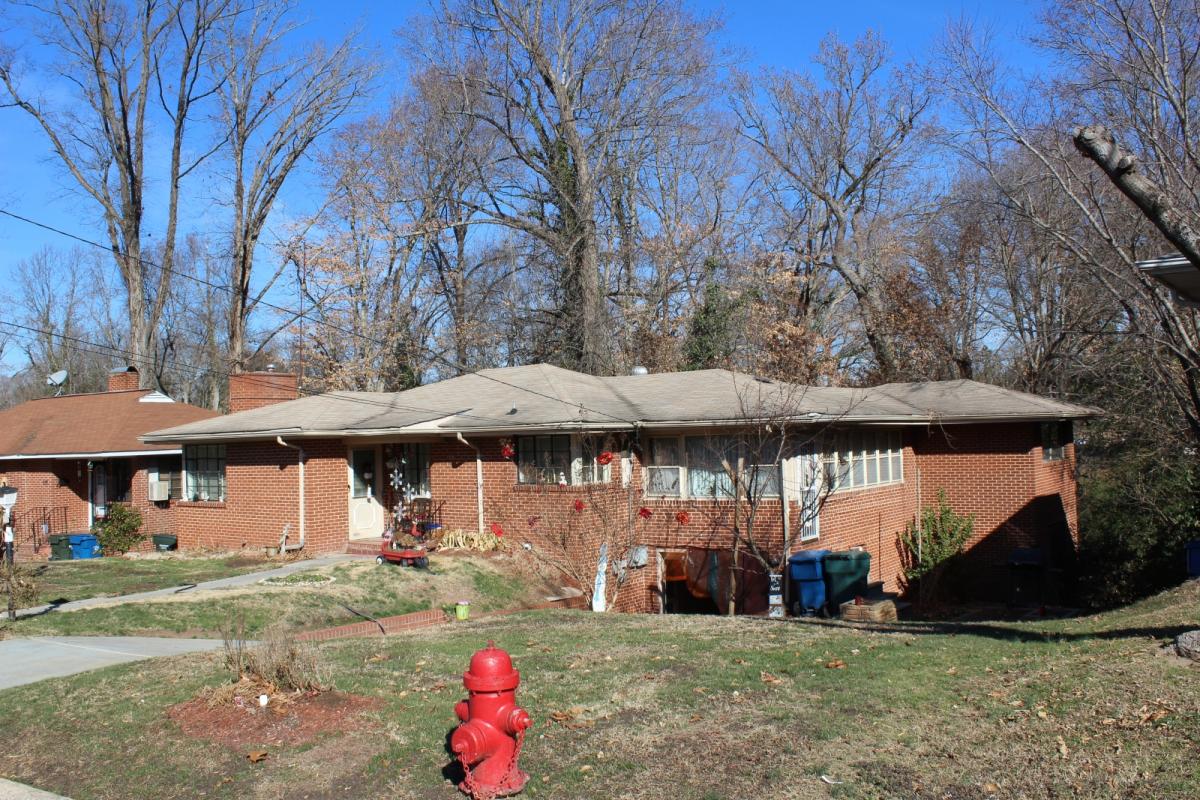 Photograph taken by Cheri Szcondronski, National Historic Submission, January 2018
Typical of Ranch houses in the district, this one-story, hip-roofed Ranch house is three bays wide and double-pile with a projecting hip-roofed wing on the left (northwest) end of the façade. The house has a brick veneer, exterior brick chimney on the left elevation, and metal-framed windows that wrap the corners of the building. The entrance is centered on the façade and sheltered by a shed-roofed porch on a decorative metal post. A hip-roofed wing on the right (southeast) elevation was likely constructed as an open porch, but has been enclosed with one-over-one windows on a brick knee wall. It has a basement-level garage on its façade and connects to a projecting hip-roofed wing at the right rear (east). County tax records date the house to 1952 and the earliest known occupants are Raymond S. Long, a Durham County sheriff and later a barber at New Deal Barber Shop, and his wife, Amanda D. Long, a teacher at Whitted School, in 1955. According to their son, the current owner, Raymond was a sheriff until he retired and became a barber.
County deed records show that C.C. Edwards and his wife, Anne, sold the lot to Raymond S. Long and Amanda D. Long.  The Longs lived in this house until their death.  Mr. Long's barber shop, New Deal Barber Shop, was a flourishing business which became a casualty of urban renewal.
This house has remained in the family.  The estate of Raymond Scott Long conveyed the property to Scottye Long-Brown, who is the owner and occupant of the home.