117 SOUTH DRIVER STREET
Built in
1910
/ Modified in
1960, 2007
Comments
Built in
1910
/ Modified in
1960, 2007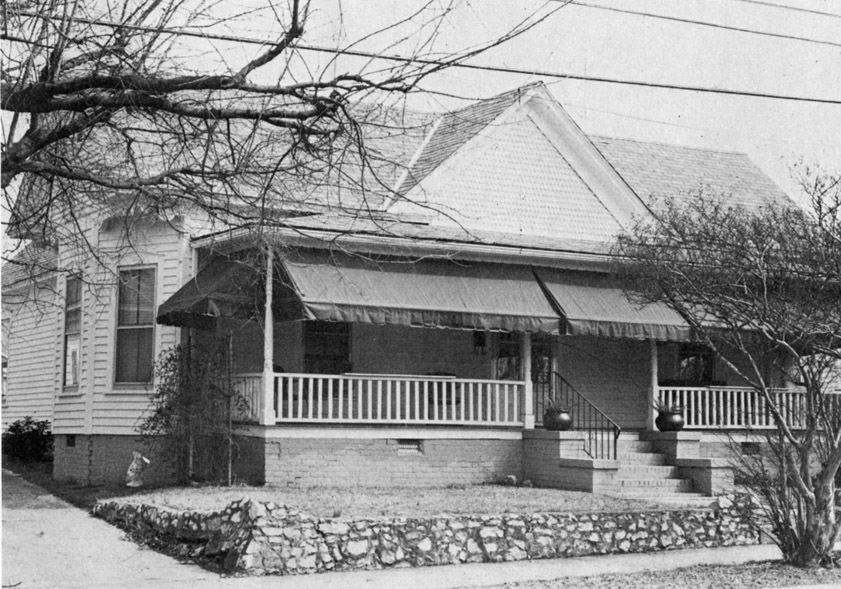 117 South Driver St., 1980
The beautiful little house at 117 South Driver Street was built by John Cheek, who resided 1/2 block to the south at 201 South Driver Street, as rental property in the first decade of the 20th century. After Cheek's death, his widow sold the house to SA Thomas, an East Durham grocer.
The house was another that I fell in love with when it was on the market for a protracted period back in ~2003. It was eventually purchased by John Myles of Eastside Development; he had done some gut rehabs on East Durham houses, and I remember talking with him for quite awhile, along with John Compton, formerly of Preservation Durham, about the opportunity to preserve the beautiful details of this house - I took John to my house and showed him how I'd preserved the flooring, moldings, doors, etc. Whether we had any influence, I don't know, but John Myles did a wonderful job with the exterior renovation. I've never seen the interior to know whether it was kept intact, but huge credit to John M. for not removing exterior detail or transforming this into a vinylized shadow of it's former beauty.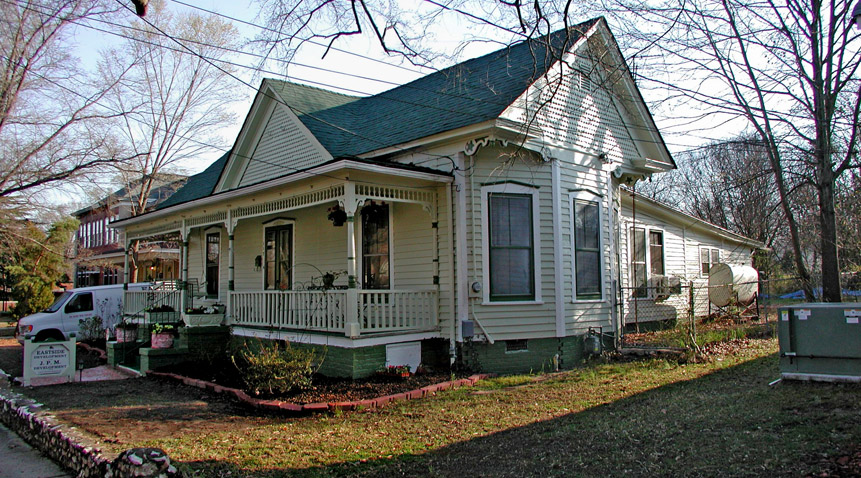 117 South Driver St., March 2007
I believe the house went into foreclosure since then, though, and is no longer owned by Myles/Eastside - it does appear to be owner-occupied.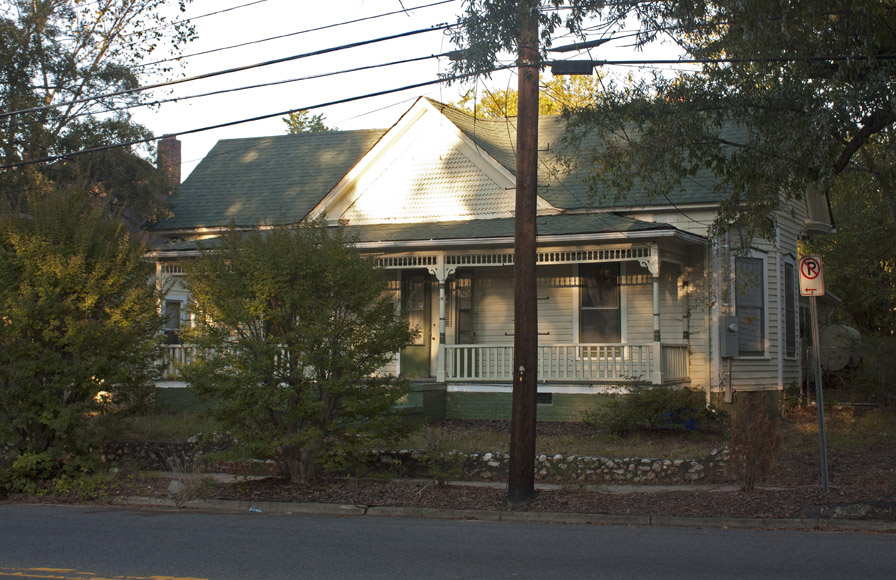 117 South Driver St., 10.02.10
(Below in italics is from the 2004 East Durham National Register listing; not verified for accuracy by this author.)
Cheek-Thomas House. Architecturally significant 1-story tri-gable house with a cutaway bay window on each side with pendanted brackets with star motifs. All gables have sawtooth shingles. Original 2-over-2 sash windows have peaked lintels. Original double front door. The original porch has turned bracketed posts and an original railing. John Cheek, a grocer who lived at 201 S. Driver St., built the house as a rental. Neighborhood grocer S. A. Thomas purchased it from Cheek's widow in the early 1940s. [Roberts, Durham A&HI,99]
NC Garage. Ca. 1960. Front-gabled concrete block garage.
Find this spot on a Google Map
35.984699,-78.877626