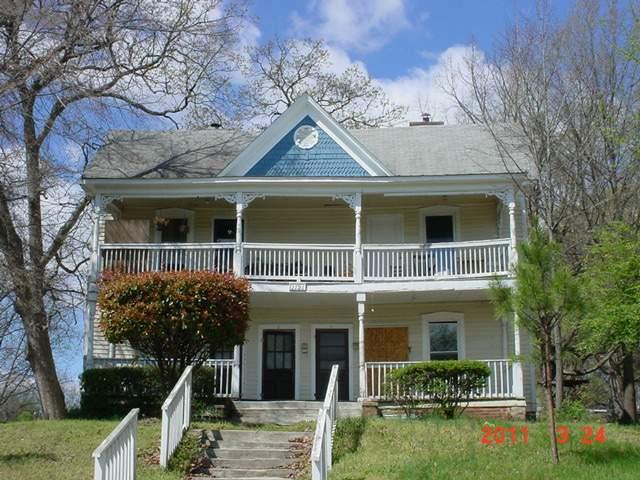 2011
The house at 1121 N. Roxboro was the "homeplace" of Jesse Johnson and his wife Martha. They purchased the land from FC Geer on September 15, 1899.
Johnson operated a grocery store at 1125 N. Roxboro during the early 20th century. The portion of the house visible in the above picture (the single-room deep, side-gabled portion) is original. On the 1913 Sanborn maps, there is a single story wing and ell which project west off the rear of this portion of the house.
By 1937, this single story wing and ell was replaced by a two-story, hipped-roof addition to the house. It appears that the house was by that time converted to a duplex (left and right, two-story.)
In 1949, the building was further subdivided into 4 apartments, and a 4-car garage was constructed at the rear of the property.
Mid-century CDs:
1939: Philip Friedman
1942; Troy Starnes
1948: Woodrow Mims, Leon Crabtree
1949: No entry
1950: 4 apts. Woodrow Mims, Leon K. Crabtree, Cary W. Fletcher, Charles J. Autry
 1952: 4 apts. (Helen Link, Charles Autry, Leon Crabtree, Vac.)
As of 2014, it is for sale, and has been pretty badly beat up inside. It is big (roughly 3600 sf) and sits on 0.4 acres. By mid-2014 it sold.
As of early 2016, the property has been majorly and impressively renovated and is on the market for $750,000