1981 (Old North Durham Architecture Slides, Durham County Library)
Tobacco warehouseman Maynard Mangum had this imposing two story clapboarded house constructed in 1914 by local contractor Lonnie Glosson. A similarity in the overall form, proportions and low hipped roof with deep bracketed eaves between this house and the Umstead-Rollins House next door may be due to the fact that both houses were designed by Rose and Rose, Architects. The Mangum House, however, is more overtly neoclassical on both the exterior and the interior than the Umstead-Rollins House. Here, Tuscan columns alternate with weatherboarded piers to support the one story wraparound porch. The spacious interior is dominated by a broad central hallway containing the main staircase, the center- piece of the house. The graceful staircase, flanked by Ionic columns and pilasters at its base, rises to a landing with a Palladian window where it divides symmetrically into two smaller flights that continue to the second story. Of the several houses that he built in this neighborhood, this, the grandest of them all, was Mangum's own residence.
For many years, it served as the Kempner Rice Diet Clinic, which attracted hundreds of people from all over the country for decades.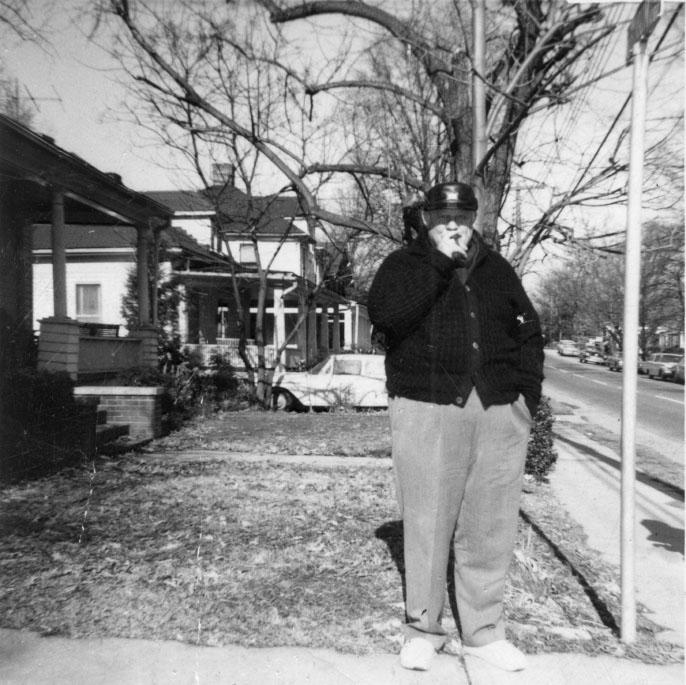 Burl Ives across W. Lynch St., in front of 1201 N. Mangum. (Courtesy Eleanor Elliott)
The house was completely renovated in 2009-2010.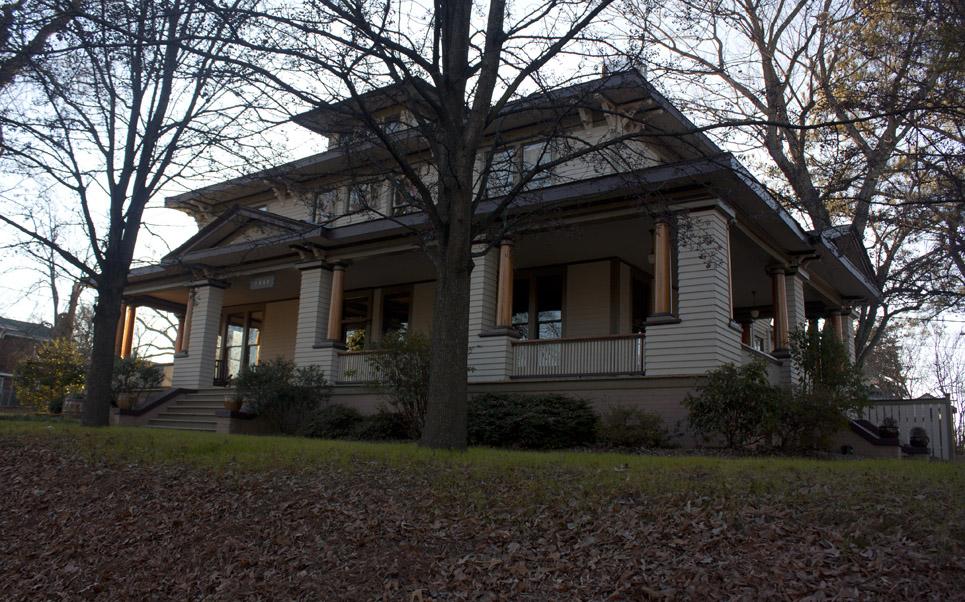 1111 North Mangum Street, 02.12.11