In tours
This building does not appear in any tours yet.
Last updated
Mon, 11/21/2011 - 10:19pm by gary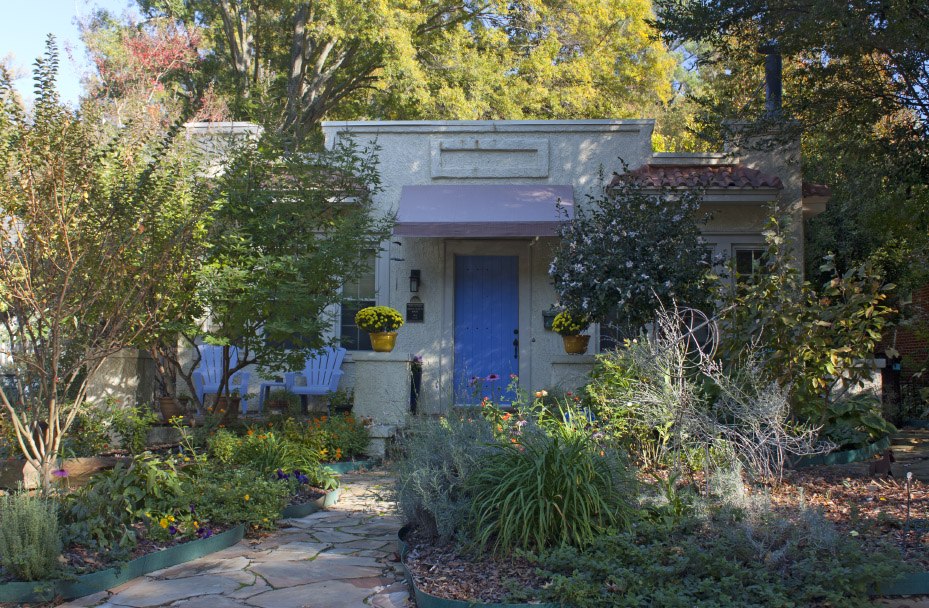 10.30.11
John M. Martin House.
1-story, flat-roofed Spanish Mission style house features parapet walls, tiled hoods over the windows and a batten door. The exterior is stucco, with 6-over-6 sash windows flanked by 4-over-4 sashes. A front stone terrace features low stuccoed piers. A side chimney and an attached wood sided shed are on the north side. 1930 CD: John M. Martin, occupant, was an auditor with Durham & Southern RR.