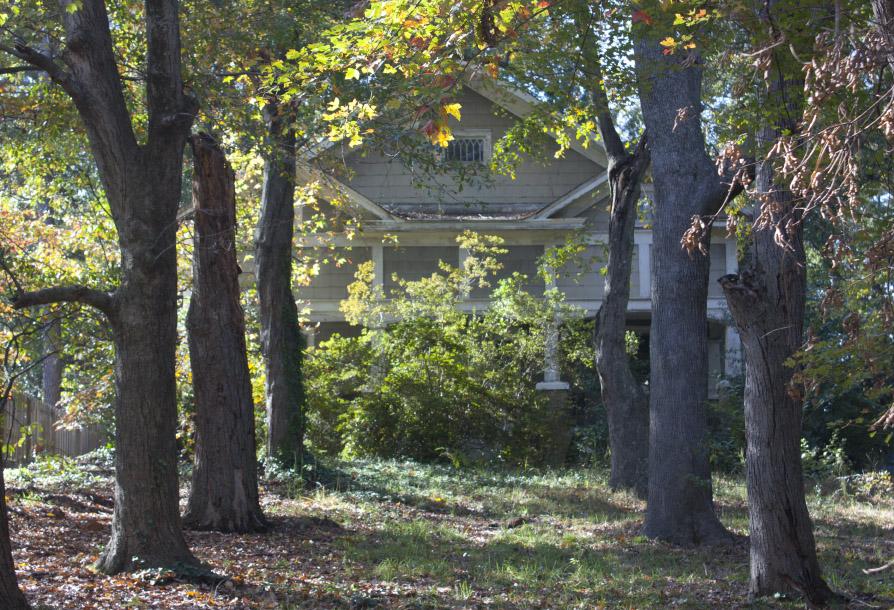 10.30.11
Adkins-Williams House.
Set far back on a very large lot (for Watts Hillandale - 0.69 acres,) this house is nearly hidden from the street.
Rambling, unusual Craftsman-style house with a front gable roof with a heavy front porch with two cross-gables, interiorchimneys, Queen Anne crow's-foot detail eave windows, 1-over-1 windows, a replacement door with sidelights, and asbestos shingle siding. The porch has triple arched lintels on Craftsman posts.
1925 City Directory: William R. Adkins, occupant. A later owner was D. McGregor Williams, assistant superintendent of the City Water Department, who lived here until his death in the late 1970s.