35.996708064112, -78.877775043591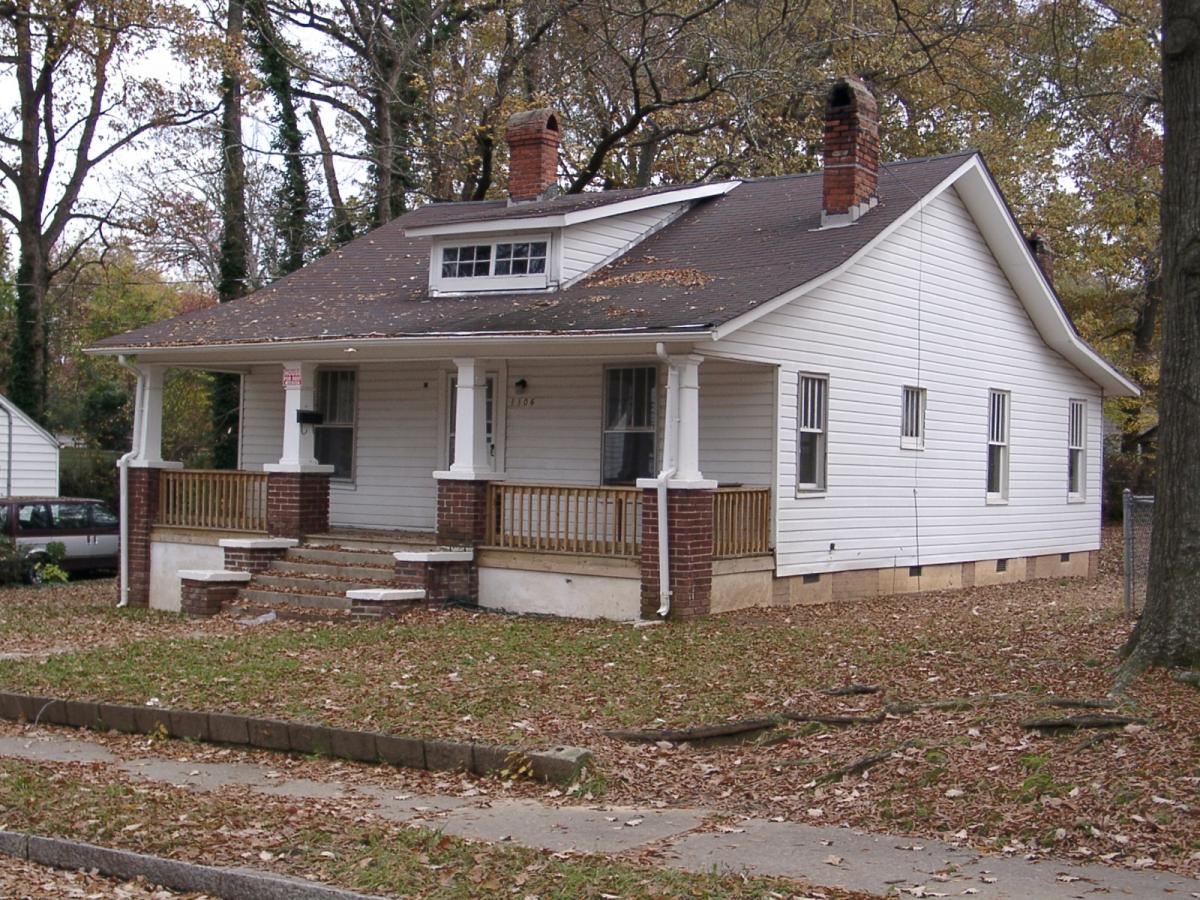 (11.22.2002, from volunteer survey by Preservation Durham)
The first reference to this address in city directories - as 1106 First Avenue, as Driver Street north of Liberty was known until c.1960 - was in 1926, when the resident was a Frank J Mutter, listed as working for Edward J. Latta's roofing company.  Residents changed multiple times in the years that followed, including by 1930 Harry F. and Elizabeth L. Davis.  Harry Davis is described as a linotype machine operator for Seeman Printery on Corcoran Street downtown.
Archie and Zelma House would become the first longtime residents of 1106 First Avenue, residing here throughout the 1930s and into the early 1940s.  Perhaps because this lot was at the edge of a development laid out as Hillcrest by the Durham Land & Security Company, the Houses had no neighbors to their immediate north until their latter years in the home.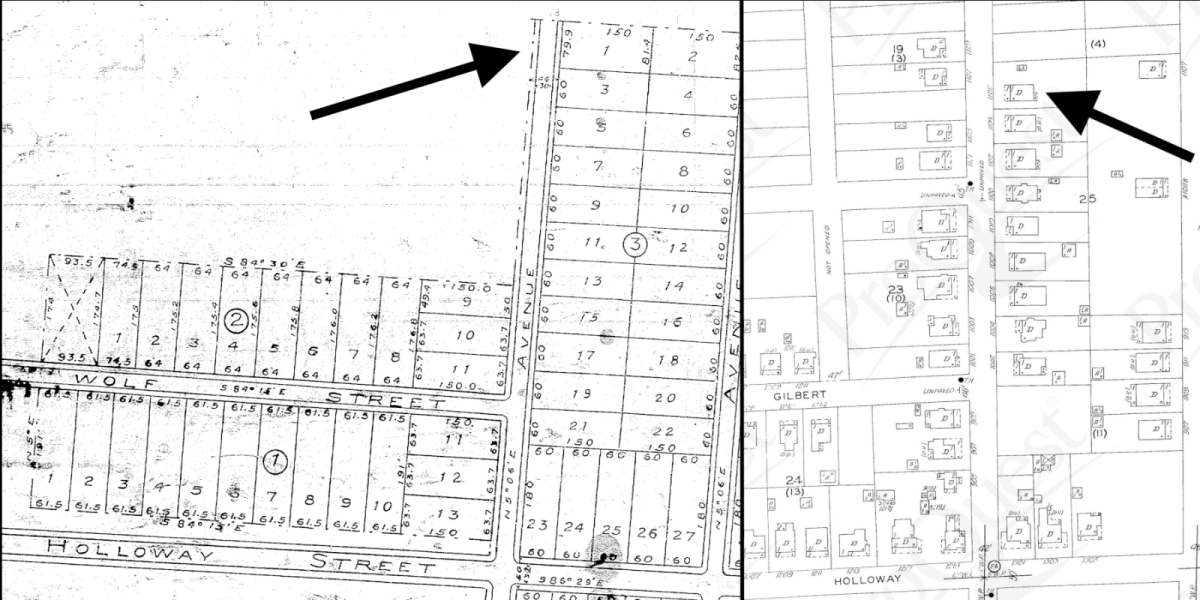 (At left, the 1906 plat for the subdivision of Hillcrest - County Register of Deeds; at right, fragment of a 1937 Sanborn Fire Insurance Map, available online through NCLive.org)
Archie D. House worked in the textile industry, with his employer listed for multiple years as the Golden Belt Manufacturing Company about a mile to the west.
Golden Belt was also initially the workplace of the next longtime resident at 1106 First Avenue - Sebern I. Thompson.  Thompson changed jobs multiple times according to city directories, and by the early 1950s he was a partner in operating the Esso Service Station across from Hope Valley High School at the intersection of University Drive and Chapel Hill Road.  From there he moved on to serve as treasurer for the Studebaker car dealership - Old Hickory Motors on Roxboro Road.  Sebern and his wife Vera F. Thompson lived some twenty years in this house before leaving around 1960.
A machinist at the Wright Machinery Company nearby on Holloway Street, Cary W. Fletcher and his wife Mildred bought 1106 N. Driver in 1961.  After her husband's death in 1969, Mildred Fletcher kept the house until the early 1980s.  From then until 2000 it belonged to Korean War veteran Alvis Bobbitt and his family.  Subsequent owners demolished the 75+ year-old structure and replaced it with the multi-unit building pictured below around 2004.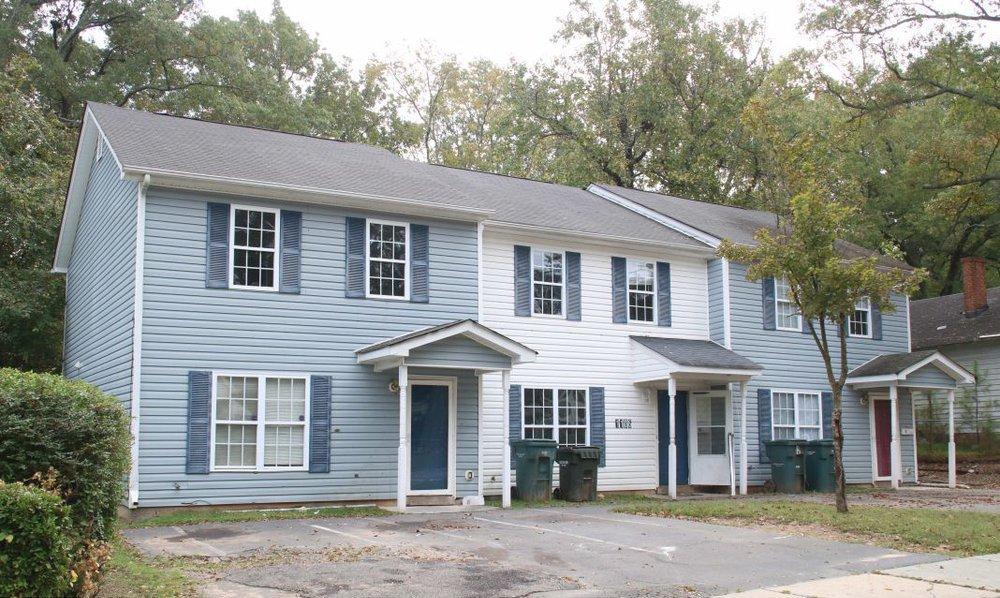 (10.10.2017, Durham County Tax Administration)
This building was the subject of a What's It Wednesday?! post on Open Durham's social media accounts (Facebook and Instagram), the week of June 19, 2019.  Follow us and stay tuned for more finds!