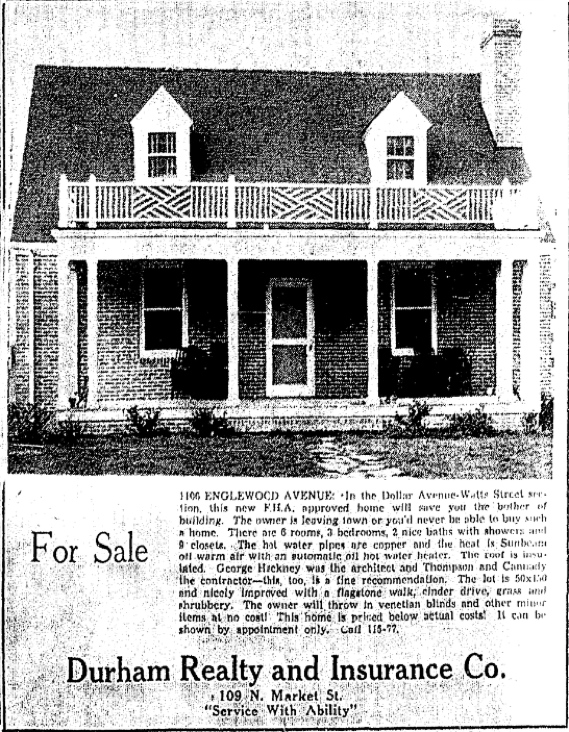 (Advertisement from the Durham Sun, April 15, 1940, referenced in lecture by Jennifer Martin of MdM Historical Consultants during events for April 2019 Preservation Durham home tour.)
Part of the development of the northern phase of Trinity Park laid out from the 1930s, this home was designed by the architect George Hackney - who worked on many others in the immediate vicinity and throughout Durham during his career.  Note in particular the above advertisement's use of the Federal Housing Administration's approval among other selling points.  A product of the 1934 National Housing Act, the FHA was a key part of the New Deal-era effort to revive the Depression-devastated construction industry and extend the opportunity of home ownership (however selectively based on race and geography), fundamentally transforming the residential landscape of Durham and the country as a whole.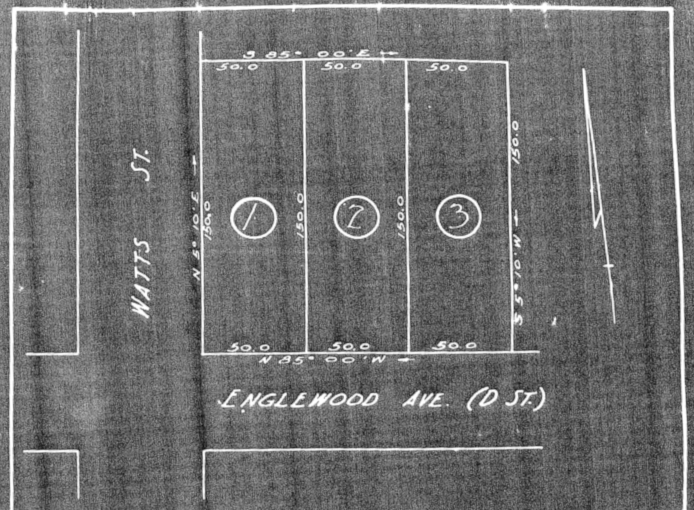 (April 1939 plat from County Register of Deeds, showing resubdivision of property M. F. Markham had acquired from the Mrs. Demerius Dollar Estate - on which more on the page for nearby 1412 Dollar Ave.  For more on the evolution of Trinity Park, see its neighborhood page.)
The 2004 Trinity Park National Register Historic District boundary extension that included this newer area in the neighborhood named this the Mamie H. Scoggin house after its earliest known occupant - widow of Robert B. Scoggin and likely the mother of Mary E. Scoggin, listed in the 1940 City Directory as a tenant.  The document describes 1106 Englewood as a, "Side-gabled brick 1 1/2-story Cape Cod-style house with interior end chimney, 2 gabled dormers, and a full-width flat-roofed porch with decorative cast-iron posts. Windows have replacement sashes."
By 1945-46, the directory lists Mrs. Lyda M. Stallings as the owner-occupant, proprietor of Yates Hair Dressers on Corcoran Street downtown (Lyda Mae Yates was Mrs. Stallings' name before marriage).  Lyda and her husband M. Sid Stallings appear to have lived out their lives at this address, and the home remained in the Stallings family until 2002.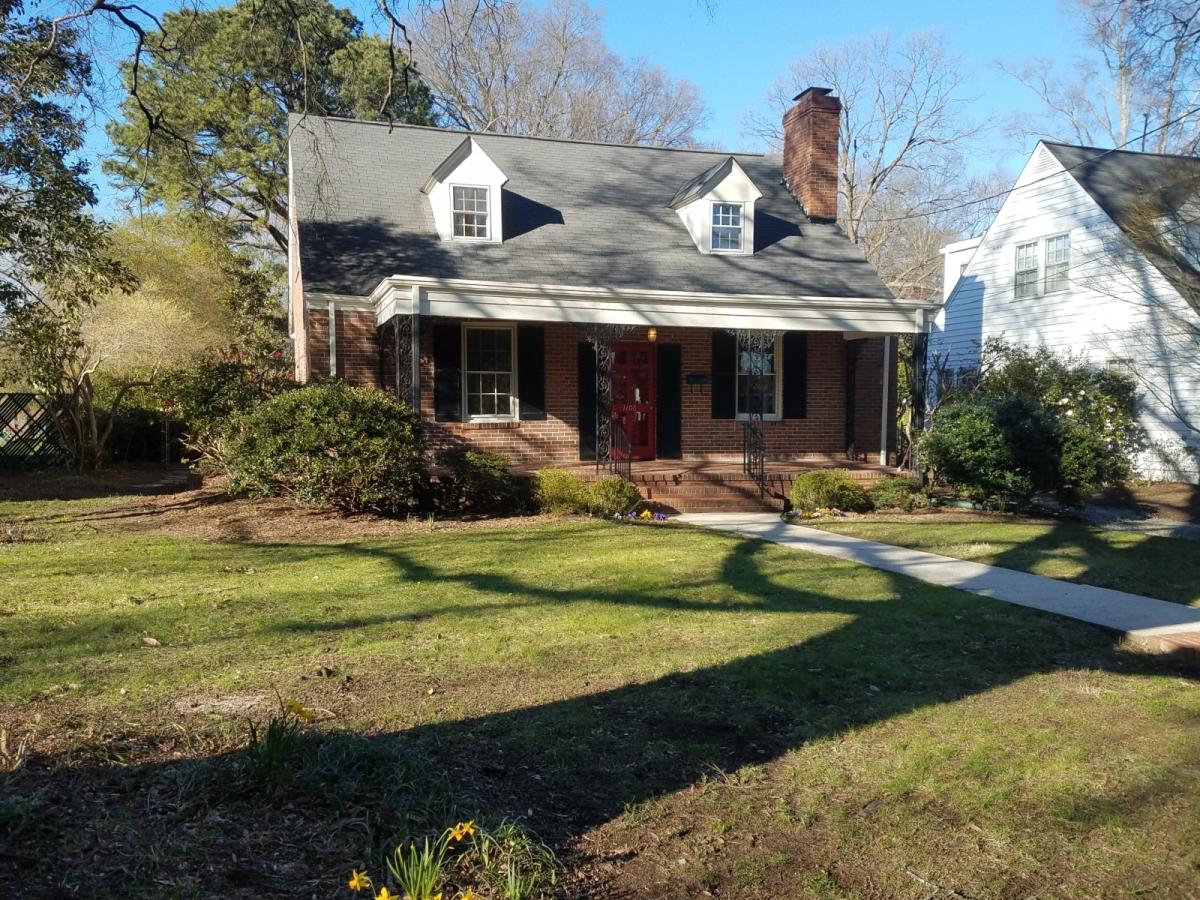 (N. Levy, 03.06.2019)
This building was the subject of a What's It Wednesday?! post on Open Durham's social media accounts (Facebook and Instagram), the week of April 24, 2019.  Follow us and stay tuned for more finds!