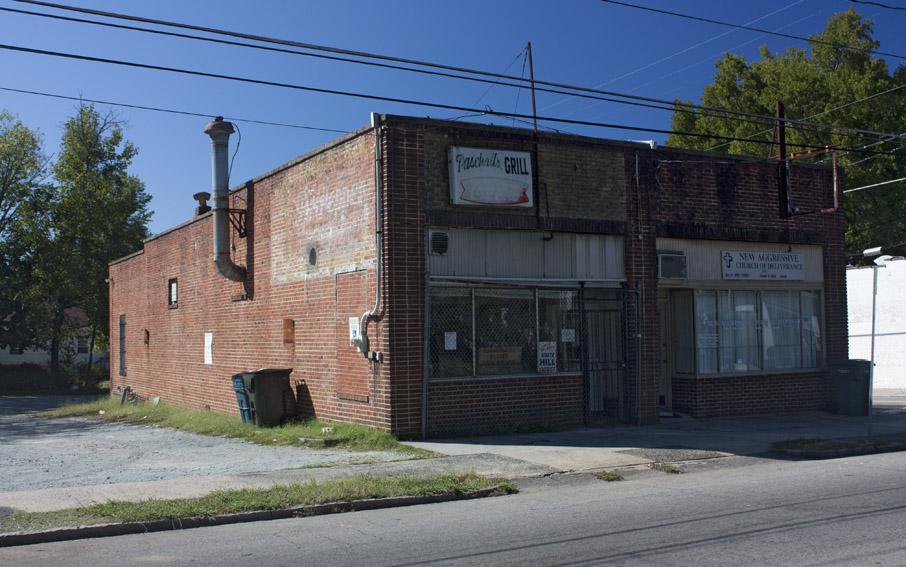 1102-1104 Holloway Street, 10.02.10
1102-1104 Holloway appears to have been built between 1923 and 1928. In 1928, "B's Home Cash Grocery" is a business located at this address. In 1934, it is referred to as "Beck's Cash Grocery."

In 1941, 1102 had converted to a part of the Purity Stores grocery chain, and 1104 was Pop's Place, confectionery. These remained as such through the 1940 and 1950s. In 1960, 1102 had become S&D Grocery, and 1104 Steven's Grill

I'm not sure when 1104 became Paschall's Grill (also known as Paschall's Cafe.) I'd have to imagine the mid-to-late 1960s or early 1970s, though. I can't say I've stopped to eat at Paschall's, but a few reviews online suggest it represents part of the old lineage of authentic Durham eating establishments - similar to King's, or, on the east side of town, Andrew's Kountry Kitchen, or the departed Parker's. I welcome the reminisces of others!
(Below in italics is from the 2004 National Register listing; not verified for accuracy by this author.)
One-story brick flat-roofed commercial building with 2 stores. The brick is laid in common bond. The facade features comer piers of stacked brick that create a pilaster effect. Both storefronts are original, with a recessed center door, plate glass display windows, and a transom concealed by metal. An additional storefront is located on the west rear elevation. 1930 CD: B's Home Cash Gro. 1940-1955: Pop's Place confr and Purity Stores gros. Current tenants: Aggressive Christian Church and Paschall's Grill.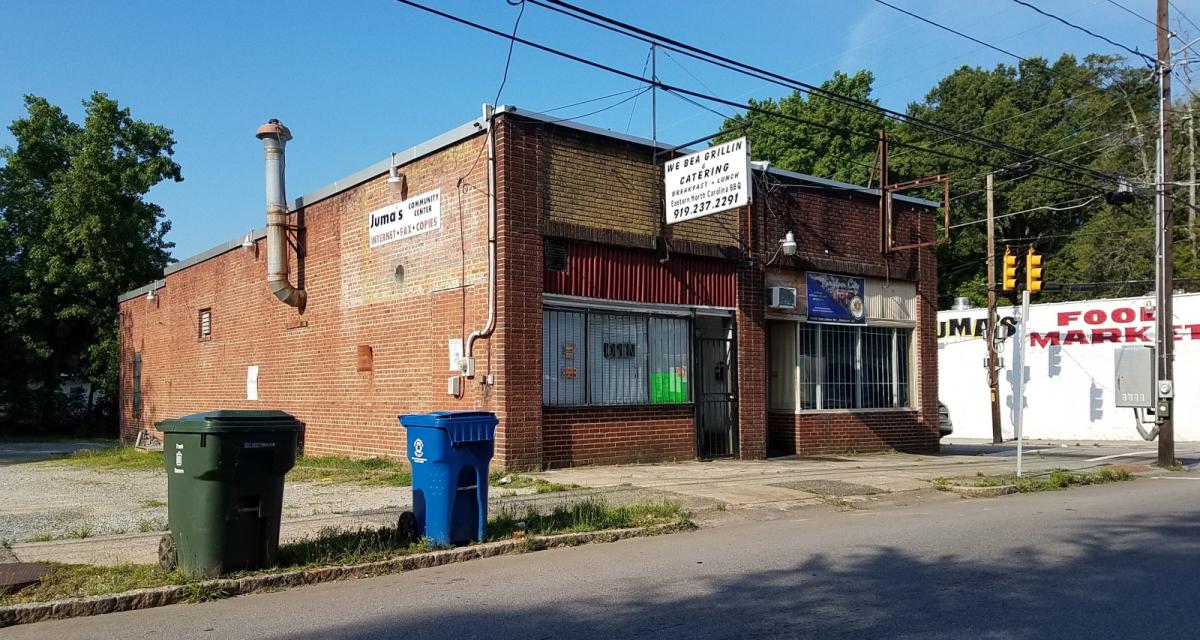 06.17.2019 (N. Levy)
Find this spot on a Google Map.
35.994249,-78.881764