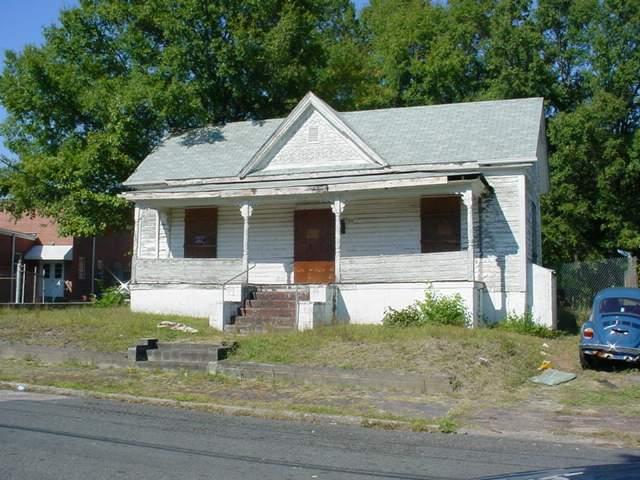 According to the 1907-1908 City Directory, this was the address of two men - Harry and Harry J. Whitmore, perhaps a father and son.  Harry was listed as a clerk at an unspecified business, while Harry J. Whitmore was a baker at the shop of James L. Whitmore on East Main Street.  Apparently also relatives, these Whitmores lived nearby at 604 Mangum.  While it is possible another building had previously been located at 108 Broadway, this structure is shown clearly on the 1913 Sanborn Fire Insurance Map.
This structure stood until at least late 2015, when a demolition permit was issued for this and neighboring 108 Broadway.  It had been cleared by early 2017.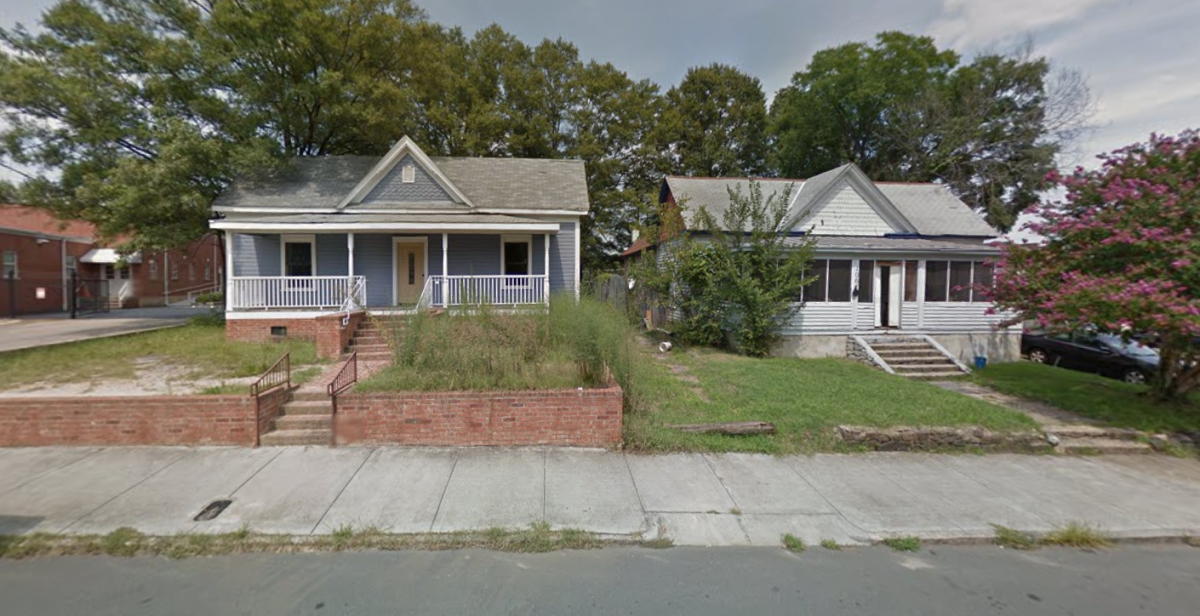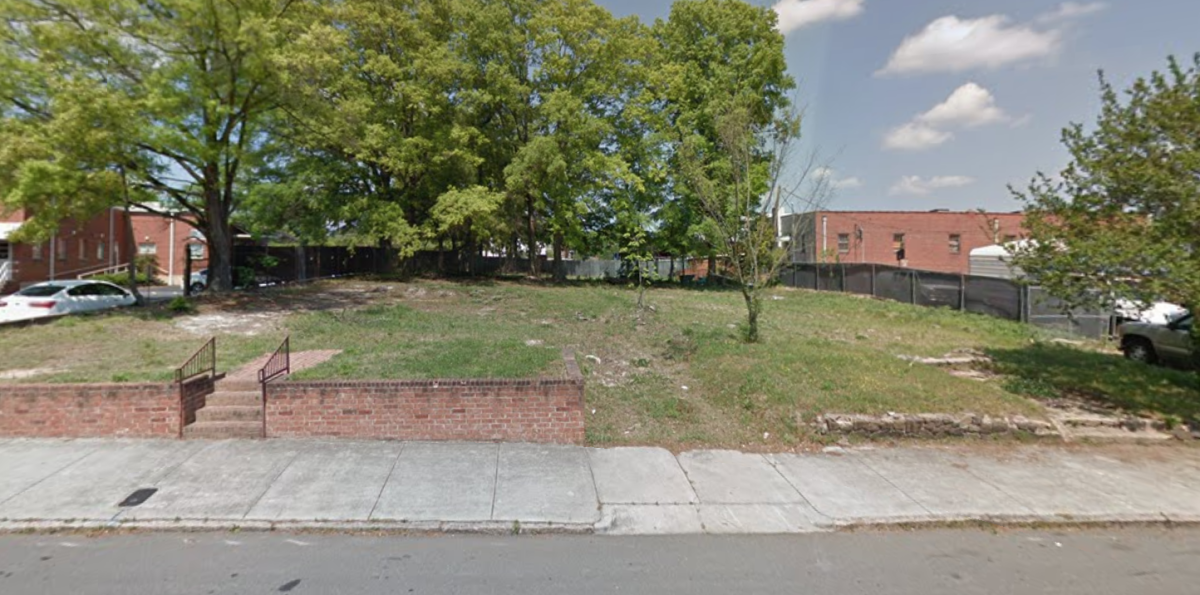 Google Streetview showing 106 and 108 Broadway standing in August 2014, demolished by April 2017.