35.974185994298, -78.907070260754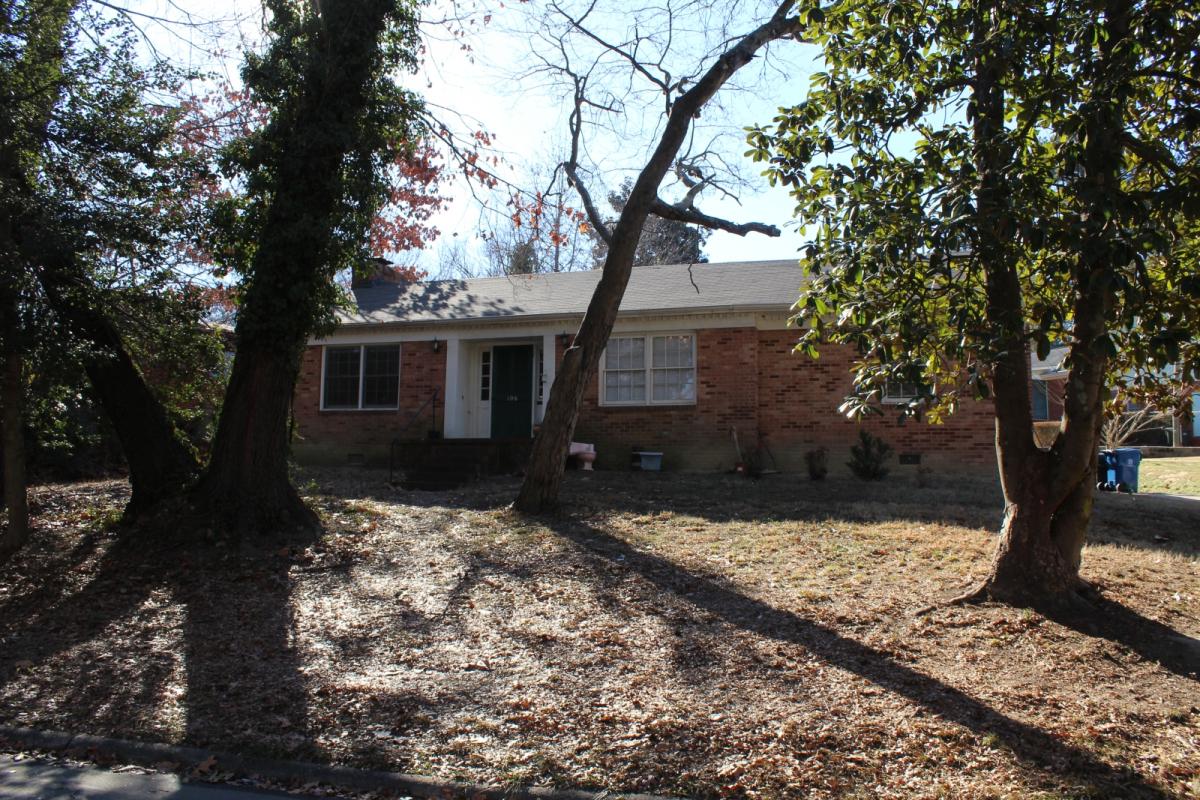 Photograph taken by Cheri Szcondronski, National Historic District Submission, January 2018
This one-story, side-gabled, Ranch house is four bays wide and double-pile with a brick veneer, six-over-six wood-sash windows, a wide cornice with dentil molding, and triangular louvered vents in the gables. A deeply inset entrance bay near the left (east) end of the façade has vertical wood sheathing surrounding a louvered storm door with four-light-over-one-panel sidelights. A classical surround on the façade, surrounding the inset bay, has fluted pilasters. The right (west) bay is inset slightly and there is a shallow gabled ell at the right rear (southwest), an exterior brick chimney on the left elevation, and a gabled ell at the left rear (southeast). County tax records date the house to 1964. Mrs. Bailey, a school teacher, occupied the house.
According to county deed records, C.C. Edwards and his wife, Annie Edwards, sold the lot to John W. Bailey and Bernadine Bailey.  The lot remained vacant for many years before the Baileys built their home in 1964.  Mr. Bailey died shortly after the home's completion and Mrs. Bailey lived in it for many years.
Mrs. Bailey sold the home to Robert McDuffie and Kathi Hope Sippen, husband and wife.  On February 17, 2017, Robert McDuffie and Kathie Hope Sippen, conveyed the property to Ms.Sippen's daughter, Anya Hope Sippen.  Anya Sippen is the owner and occupant of the house.