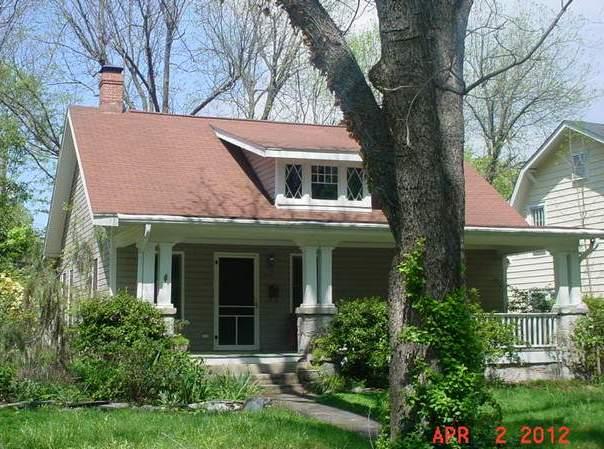 (Durham County tax office)

(Below in italics is from the National Register listing; not verified for accuracy by this author.)
Type A bungalow with decorative diamond panel windows in shed-roof dormer.    Paired square posts on granite plinths support full-facade engaged porch. House retains original pressed tin shingle roof. Constructed 1921 and first occupied by H.M. Reams, a clerk.