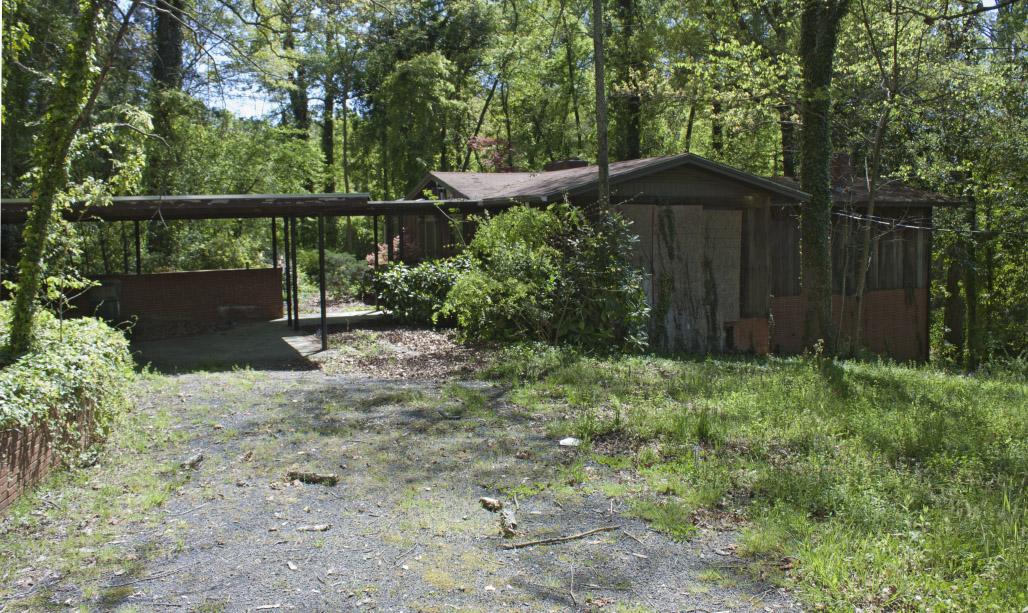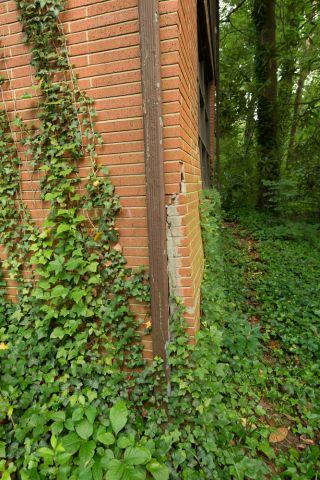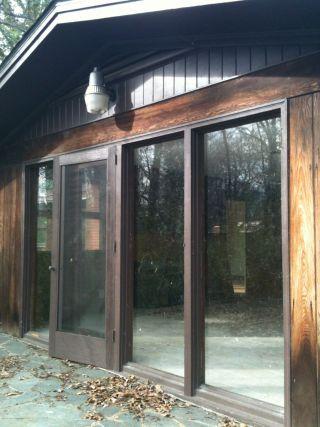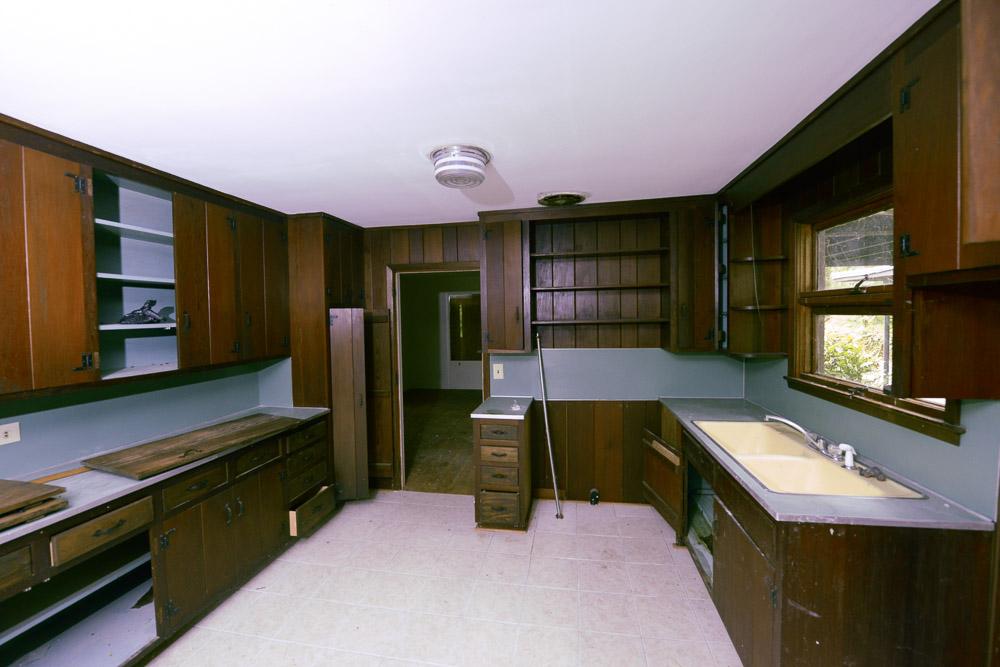 04.07.09
From Triangle Modernist Houses:
1953 - The Hilda Cannady Crumpler House, 1009 West Cobb Street, Durham. 1200 sq ft on the first floor and another 800 in the finished basement. Sold in 1961 to Glenn J. and Anne Farrell.  Sold in 1980 to Grace R. Walters.  Sold in 2001 to Stanley McCauley. Two very large patios up and downstairs. Nearly every south facing wall is covered with windows. Hardwood floors, 2 chimneys with 3 different fireplaces.
As of 2012, abandoned.