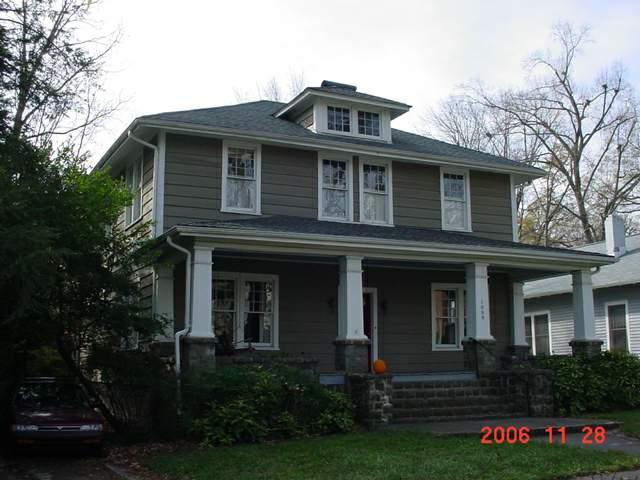 (Durham County tax office)

(Below in italics is from the National Register listing; not verified for accuracy by this author.)
W.B. Leftwich, superintendent of storage at American Suppliers, Inc. had this two-story frame Foursquare constructed in the early 1920s. Very wide weatherboards, a low hipped roof with deep eaves, a stone foundation, and stone plinths supporting the box porch posts characterize the double pile dwelling.