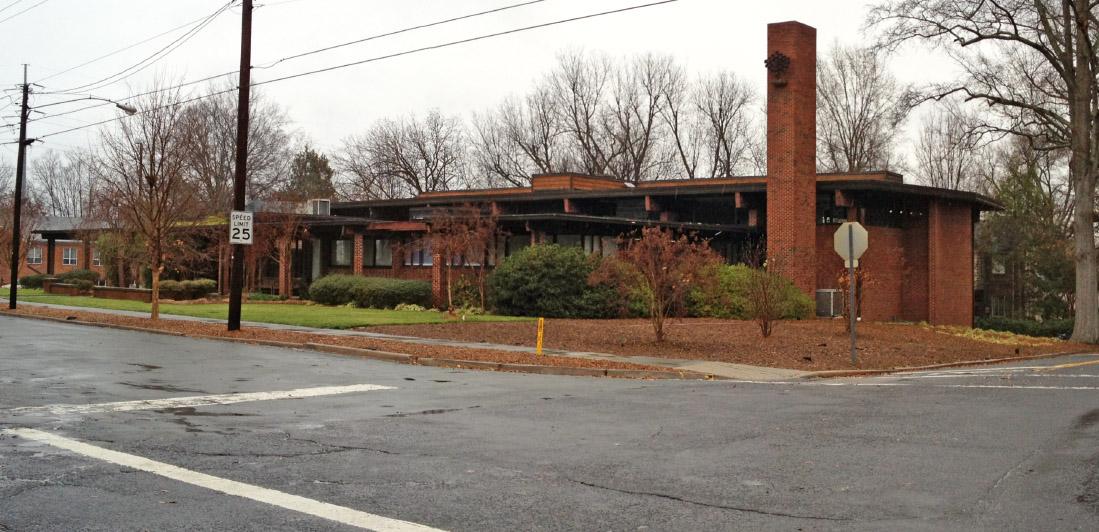 In the publication titled, Percival Goodman: Architect - Planner - Teacher - Painter, it lists the Beth-el Durham, NC Congregation in his lists of works in the year 1955 (page 188.) Here. Wikipedia says, Percival Goodman (January 13, 1904 – October 11, 1989) was an American urban theorist and architect who designed more than 50 synagogues between 1948 and 1983. He has been called the "leading theorist" of modern synagogue design,[1] and "the most prolific architect in Jewish history."[2]
Here is a commermorative blog on Percival Goodman by Samuel Gruber. 
CT Wilson Construction began construction on this building in 2018 to expand the sanctuary, add ADA features, relocate the Torah Ark to face towards Jerusalem (East), and upgrade plumbing, mechanical, and electrical as well as the interior finishes. Weinstein Friedlein Architects' design retains the historic and religious aspects of the existing building while improving the functionality of the space for the congregation.