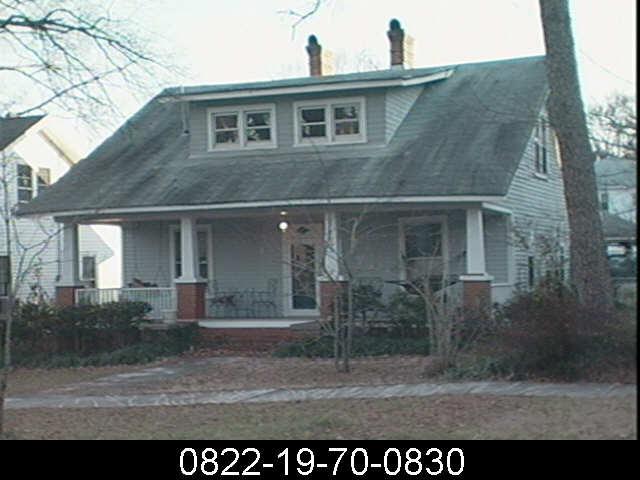 (Durham County tax office)

(Below in italics is from the National Register listing; not verified for accuracy by this author.)
One of the neighborhood's several identical, modest Type A bungalows, differing from the others in that the full-facade engaged porch is supported by posts of box pylons on brick plinths rather than the stocky shingle-covered piers. Constructed early 1920s by Liggett &Myers Tobacco Co. as investments.